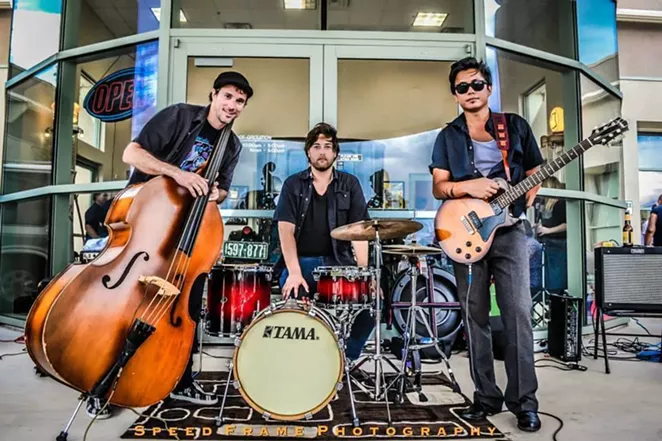 via Facebook
Deuce Coupe
Monday, November 30
Deuce Coupe
This Austin trio is sure to keep the vipers vipin', the cats swingin' and the jiterbuggers jitterbuggin'.
$10, 7pm, Sam's Burger Joint, 330 E. Grayson St., (210) 223-2830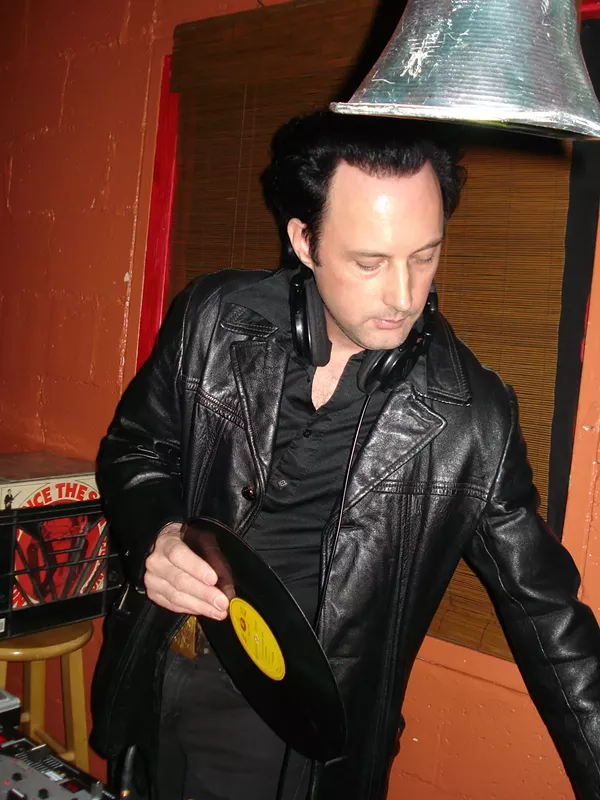 Courtesy
DJ Smarty Pants
Monday, November 30
Voodoo Vinyl
Join DJ Smarty Pants as he steers you through a curated history of the best garage tunes of the last 60 years.
Free, 11pm, The Mix, 2423 N. St. Mary's St., (210) 735-1313
Facebook
It's Mantas, you bimbo.
Tuesday, December 1
Venom Inc.
Dad-metal outfit Venom Inc. (formerly known as Venom) will be recruiting for the "League with Satan" when they erupt from the depths of hell onto the streets of SA. The '80s black metal group makes Church of Satan founder Anton LaVey's album
Satan Takes a Holiday
sound like bro-rockers
Smash Mouth
. With HOD, Hellknife and Necrophagia.
$20-$25, 7pm, Korova, 107 E. Martin St., (210) 226-5070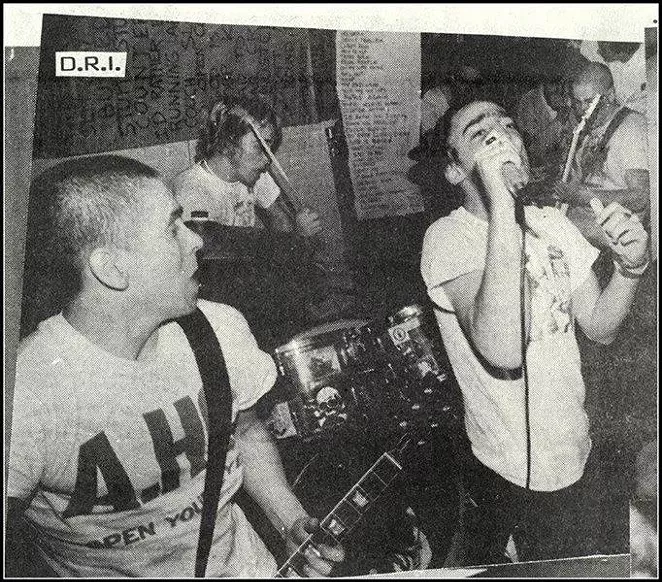 Facebook
The Dirty Rotten Imbeciles back in the day
Wednesday, December 2
D.R.I.

Houston's Dirty Rotten Imbeciles are Texas punk royalty, if it's not too un-punk to be considered a sovereign. Fit for carving in the neighbors drained pool or hyping yourself up before your friend's sister does her and your first stick 'n' poke of the skanking man logo on your ankle, D.R.I. unite the speed and brutality of thrash metal with the attitude and snot-crusted anti-authoritarianism of punk. $13, 7pm, Jack's Patio Bar, 3030 Thousand Oaks Drive, (210) 494-2309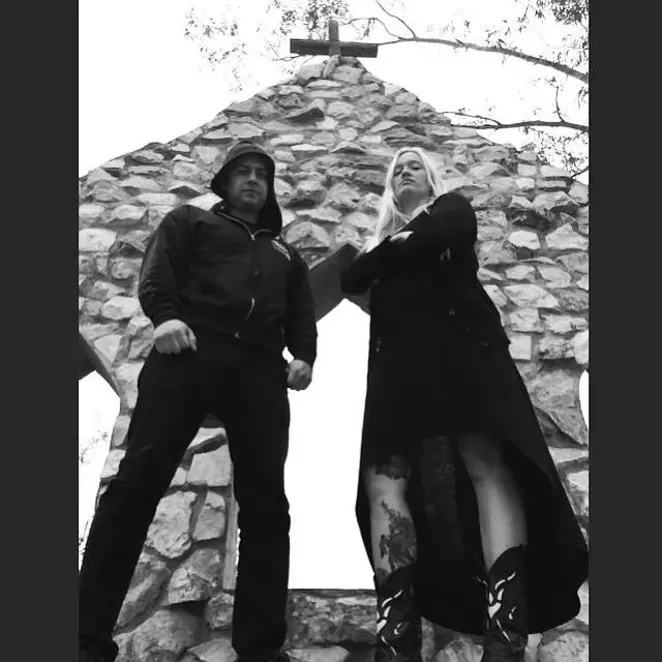 Courtesy
Cursus
Wednesday, December 2
Cursus, Se Tu Propio Dios, Lament Cityscape and Take Over & Destroy
Drum and riff duo Cursus proves that monotony and repetition don't have to be dirty words. Especially when your primary concern is banging your fucking head. Se Tu Propio Dios build sonic landscapes of crushing, stripped wreckage, mimicking the naked, shallow environment of the systems that govern our everyday lives.
Free, 10pm, Bottom Bracket Social Club, 1603 N. Colorado St., (210) 267-9160