Sometimes Holiday music or, dare I say, Christmas music, gets a bad rap. Folks will say it's too cheesy, too Christian, too unrealistically joyful, and therefore necessarily exclusionary. It's too much about one or two particular experiences or worldviews. It dwells too much in the realm of nostalgia and religious or secular fantasy.
And, all of these things are true. However, unabashed cynic, skeptic and curmudgeon that I am, I love Christmas music. I think that, if we can suspend our tendencies toward jaded, postmodern eye-rolling and taking ourselves too seriously, Christmas music can help call us to a warm and fuzzy place in our collective unconscious. It's a healing music, an optimistic music and a music for celebrating, loving and giving. It's silly music and music that challenges us to let loose, to forgive, to laugh and to share joy with everyone we meet. And that, all silliness aside, is something we could really use right now. Here are the seven Christmas albums that, over the years, have helped put me in the spirit of the season. (Sorry mom, that ridiculous
Caribbean Christmas
that you used to force us to listen to didn't make the cut... Nor did
Christmas With the Chipmunks
.)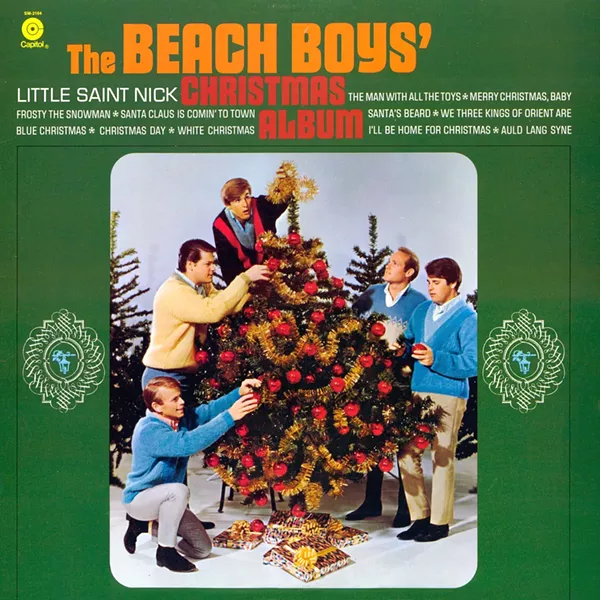 The Beach Boys, The Beach Boys Christmas Album (1964)
As this version of "We Three Kings of Orient Are" demonstrates, Mike Love, Brian Wilson and company definitely have the requisite gold-glowing warmth in their voices to pull off the more mystical, religious Christmas songs. The same cheeky chops that led them to (kinda) deliver on a song about a
speed racing grandma
lend themselves nicely to the more silly and secular tunes. This album also includes several Christmas originals, which are always interesting if not always convincing.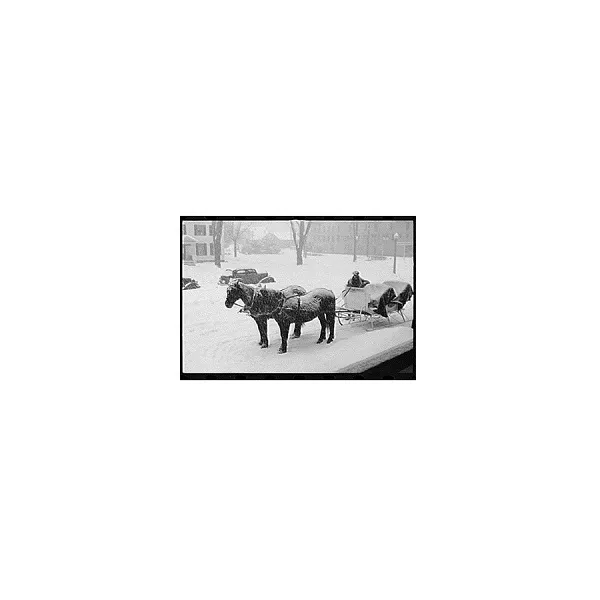 This cover only looks ridiculous because it's got a white border. Just pretend it's snow.
Bright Eyes, A Christmas Album (2002)
With all of its proceeds going to benefit the Nebraska AIDS Foundation, this Christmas album from Conor Oberst and friends is a good deed in and of itself. It is also, largely at least, a really enjoyable listen. Highlights include this rousing rendition of "God Rest Ye Merry Gentlemen," "Blue Christmas," which suits Oberst's emotive, everyman croon perfectly, and a slow and enthralling rendition of "Away in a Manger" sung by collaborator Maria Taylor. The only missteps (read: unbearable tracks) here are the ones, like "Little Drummer Boy," that find the group bringing ill-conceived electronic elements to bear. The album is best when Oberst and co. stick to folk-rock interpretations.
Sufjan Stevens, Songs for Christmas Vols 1-10 (2006, 2012)
Yo, Sufjan Stevens can do whatever the hell he wants. He doesn't miss, even when he attempts the outlandish. Speaking of outlandish: over the course of roughly ten years, Stevens recorded 100 Christmas songs and released them in two massive sets,
Songs for Christmas
and
Silver and Gold: Songs for Christmas
. That's 10 volumes of yuletide cheer. For Stevens, who identifies as a Christian, these songs, many of which are more obscure religious tracks (alongside powerful originals and some odd treats), are part of his spiritual identity and his longing for connection with his mother. And, with the delicate care taken here on each remarkable track, it shows. In these 100 songs, Stevens runs the gamut of emotions and musical styles. One thing is certain, for Stevens, this is no mere exercise in frivolity or irony.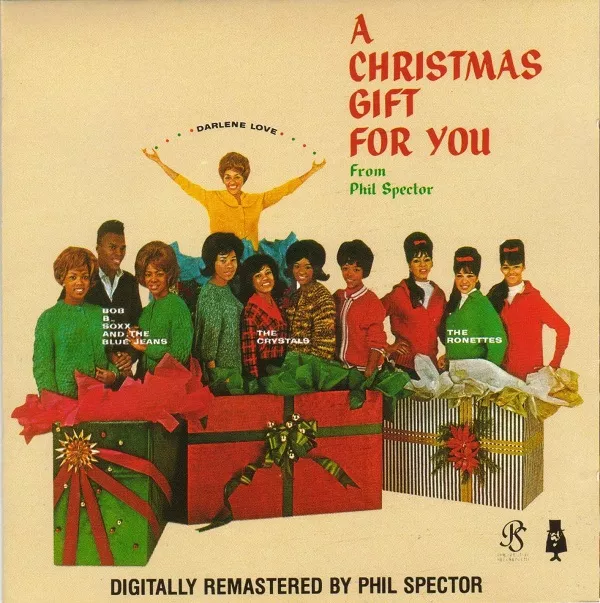 Various Artists, A Christmas Gift for You from Phil Spector (1963)
Wall of sound, wall of snow, wall of winter cheer — Phil Spector was right to call this Christmas compilation album a gift. Featuring some of the best talent from his Phillies Records, this album is full of warm tunes, soulful voices and lush production. This version of "Sleigh Ride" by The Ronettes is my personal favorite because the lead vocal, exuberant and immediate, is truly gorgeous. Also, because The Ronettes are the best.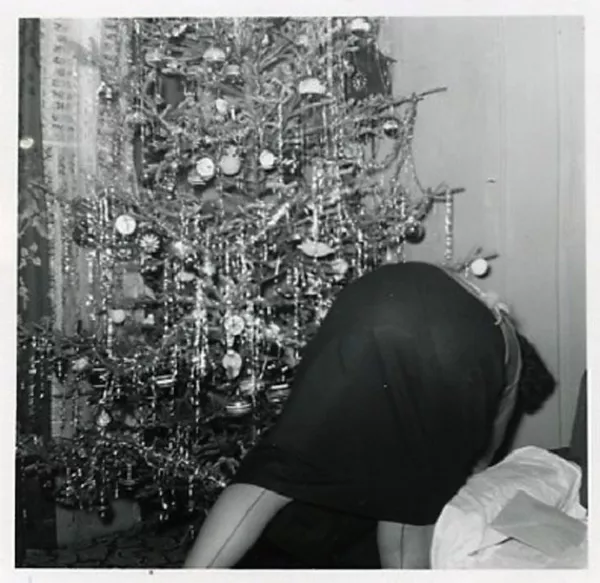 Various Artists, Lit Up Like A Christmas Tree: A Vintage Holiday Mixtape (from Aquarium Drunkard)
Los Angeles music blog Aquarium Drunkard has been keeping it real and rustic for would-be hipsters on the country, folk, Americana, throwback rock and experimental music tip since 2005. This holiday mixtape, put together by AD with an assist from Brian Reese at
Big Rock Candy Mountain
, is no exception. Here's 33 downloadable tracks of country and western, rockabilly, soul, rock and roll and random esoteric seasonal goodness that you likely haven't heard on KONO or Q101.9.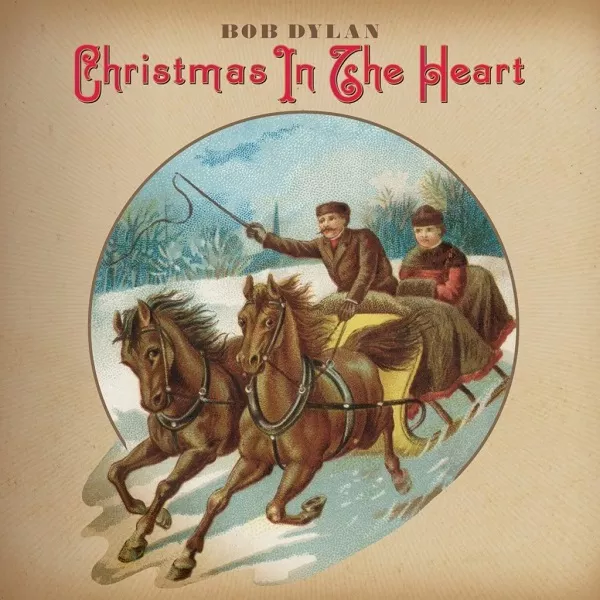 Bob Dylan, Christmas in the Heart
(2009)
I first listened to the one and only Bob Dylan Christmas album with utter disdain, then with smirking irony and now with the recognition that it is a special musical document. Why would the best songwriter in American history (that's right) release
any
kind of covers album? Why would this mercurial artist bother with Christmas music? The answers aren't clear, but what is clear is that Dylan and his band give these songs just the same full treatment as they would any of his own songs. And, as you listen intently, you start to realize that his tattered voice is actually the perfect semi-sad, semi-twinkly, fully nostalgic vehicle to convey these Holiday standards. (See
here
for Music Editor Travis Buffkin's take on
Christmas in the Heart
.)
Various Artists, A Motown Christmas (1973)


Motown has released a wealth of Christmas material over the years, but
A Motown Christmas
was the first to compile material from multiple Motown artists into one album. This is perhaps the best of all Christmas albums for a few reasons. First of all, these are THE best voices you could possibly ask for: The Supremes, Stevie Wonder, The Jackson 5, Smokey Robinson, and The Temptations. Secondly, the Motown production aesthetic fits the blustery sound of all these city Christmas songs quite well ... You can almost imagine yourself snowed in on Christmas in some big city in the Northeast. And, finally, the tracks that were chosen are the perfect blend of religious and secular favorites.