Courtesy
Electric Six

Thursday, March 10
Electric Six

Detroit's Electric Six is best known for their debut single "Danger! High Voltage," a revamped novelty song that makes "Purple People Eater" and "Hello Mudduh, Hello Fadduh!" sound like kitschy tripe in comparison. With Parlour Tricks.
$14, 8pm, Paper Tiger, 2410 N. St. Mary's St.
Courtesy
Metalachi

Thursday, March 10
Metalachi

Somewhere between a novelty act and the realest of deals, this quintet lives up to its bastardized name, taking
KZEP
hits and placing them in a mariachi context.
$15, 8pm, The Rock Box, 1223 E. Houston St., (210) 677-9453
Courtesy
Sudden Attack
Thursday, March 10
Sudden Attack Tour Kickoff
Not to be confused with Attack Attack! or Massive Attack, Sudden Attack's hardcore punk is trying to fill the considerable hole left by original SA punkers the Butthole Surfers.
$4, 8pm, Nite Lite, 714 Fredericksburg Road, (210) 254-4313
Courtesy
The Chainsmokers

Friday, March 11
Energy 94.1 Launch Party feat. The Chainsmokers
The newest addition to SA's growing Top 40 hip-hop airwaves launches from the palacial LGBTQ nightclub.
$5, 8pm, Bonham Exchange, 411 Bonham St., (210) 224-9219
Courtesy
Joe Satriani

Friday, March 11
Joe Satriani

Noodlers and shredders rejoice, here's your chance to crowdsurf with the alien.
7:30pm, Tobin Center for the Performing Arts, 100 Auditorium Circle, (210) 223-8624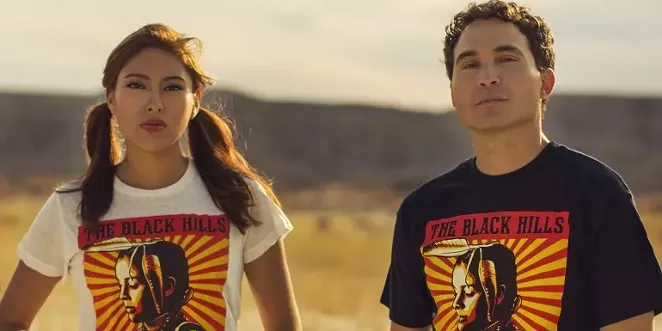 Courtesy
Scatter Their Own

Friday, March 11
Scatter Their Own
From the Pine Ridge Indian Reservation, Scatter Their Own's rock 'n' roll comes from the heart of America's native people as the duo tackle environmental and spiritual issues.
Free, 9pm, The Mix, 2423 N. St. Mary's St., (210) 735-1313
Courtesy
Fetty Wap

Saturday, March 12
Fetty Wap - Welcome To The Zoo
Fetty Wap (not to be mistaken with a certain Taco Bell taco wrap), takes the stage to perform his world-renown trap ballads.
$35, 7pm, Aztec Theatre, 104 N. St. Mary's St., (210) 812-4355
Courtesy
James McMurtry

Saturday, March 12
James McMurtry

Once a resident of San Antone, McMurtry has become one of the region's premier poets and songcrafters.
$15 - $20, 7pm, John T. Floore's Country Store, 14492 Old Bandera Road, (210) 695-8827
Courtesy
UFO

Saturday, March 12
UFO
English rockers UFO have gone through as many rock 'n' roll styles as they have iconic guitar players, including Scorpions' Michael Schenker and Skid Row's Paul Chapman.
$25 - $30, 7pm, Alamo City Music Hall, 1305 E. Houston St.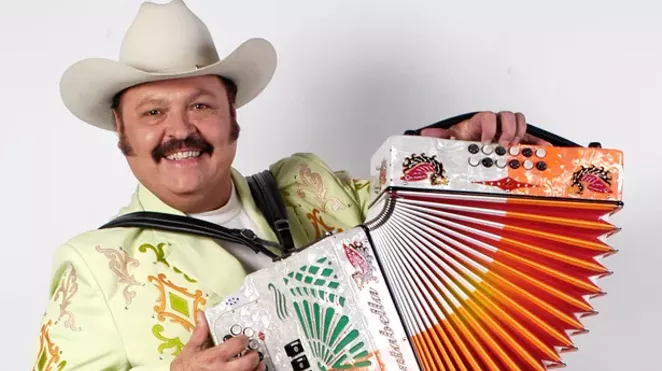 Courtesy
Ramón Ayala

Sunday, March 13
Ramón Ayala
Come see why the four-time Grammy winner is considered the "King of the Accordion." With Jaime y Los Chamacos, Gabe Garcia and Chris Salinas.
$20 - $150, 2pm, R&J Music Pavilion, 18086 Pleasanton Road, (210) 628-6200