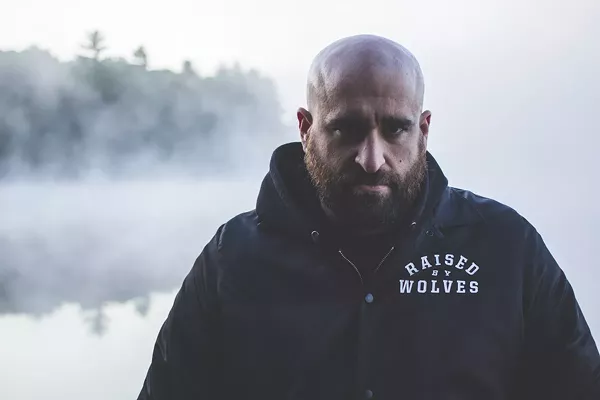 Bandcamp
B. Dolan

Thursday, April 14
B. Dolan
Spoken word artist, rapper and modern day philosopher, B. Dolan tackled racism, equality and homophobia way before Macklemore's ham-fisted attempt to conquer social justice issues in a radio-friendly package. With Chisme, Chris Conde.
$5 - $10, 9pm, Limelight, 2718 N. St Mary's St. (210) 735-7775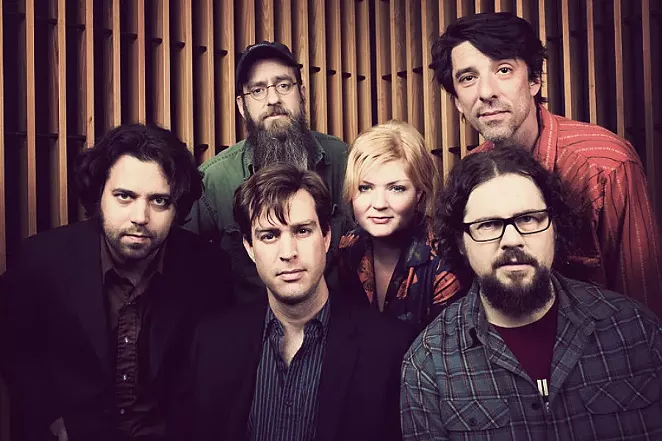 Courtesy
Drive-By Truckers

Thursday, April 14
Drive-By Truckers
My business plan suggestion for the Athens, Georgia group (that certainly don't need a business plan): chapbook that Bukowski meets Huck-Finn-on-meth shit and watch the poetry money (like that exists in 2016) roll in.
$25, 7pm, Aztec Theatre, 104 N. St Mary's St., (210) 812-4355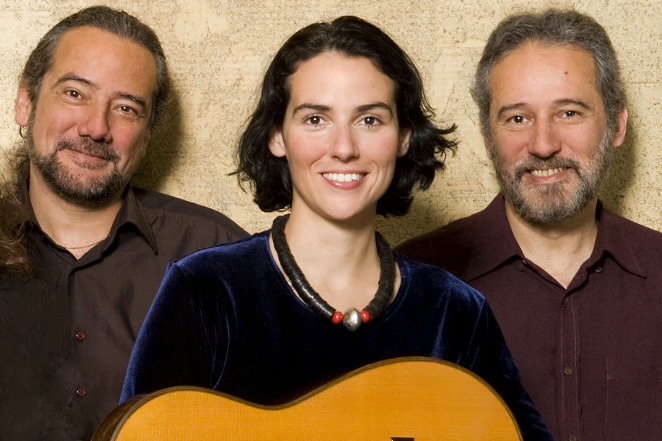 Courtesy
Sergio, Odair Assad, Clarice Assad

Thursday, April 14
Memories of Rio: Sergio and Odair Assad with Clarice Assad

Noted for their exquisite ensemble work and visionary interpretations of the great composers from Brazil, this virtuosic duo possess a profound ability to re-invent music from Bach to Jobim.
$29 - $110, 7:30pm, Charline McCombs Empire Theatre, 224 E. Houston St., (210) 226-5700

Friday, April 15
Chasca
Laced-up in corsets, draped with feather boas and strapped into high-heels, Chasca's quirky style is mirrored by their eclectic music - including Jethro Tull/renn. fair flute solos and electric guitar breakdowns. With Remanon, The Velvet Hues.
$5, 10pm, 502 Bar, 502 Embassy Oaks, (210) 257-8125
Plowboy Records
The Ghost Wolves

Friday, April 15
The Ghost Wolves
Following in the clouded vein of The Cramps and The Gun Club, the co-ed country rock of The Ghost Wolves scratches that sex beat itch, even if the style isn't any new kind of kick. With Cock in my Pocket.
10pm, The Mix, 2423 N. St. Mary's St., (210) 735-1313
Friday, April 15
Jerry Fels and the Jerry Fels
Think absurdist Dada master Hugo Ball fronting indie outfit The Unicorns, performing Casio-and-guitar-circle tunes named "Just Give Me a Handjob," "Dogma is for the Dogs" and "I'm Going to Die Alone." With Milk Preference.
Free, 8pm, Imagine Books & Records, 8373 Culebra Road, (210) 236-7668

Saturday, April 16
Alamo City Soul Club
DJ Skeme Richards of the esteemed Philly DJ crew Butta Bros, sits in with SA's soul vinyl heads. These are real collectors, folks. Like drop a paycheck on a 7" hardcore. Dig it.
$3, 10pm, Hi-Tones, 621 E. Dewey Pl., (210) 573-6220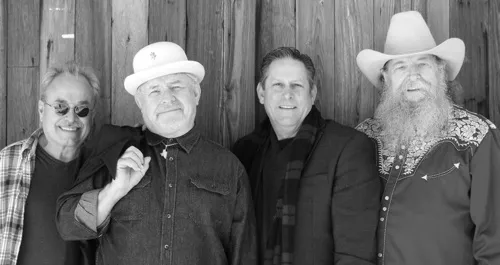 Courtesy
Buckboard Boogie Boys

Saturday, April 16
Buckboard Boogie Boys Reunion Show
This is a San Anto throwback with Texas legends Claude Butch Morgan, Grammy winner Jimmy Rose, Larry Patton and Roger Santos, all of whom are "Lucky to (Still) be Alive."
$3, 8pm, Sam's Burger Joint, 330 E. Grayson St., (210) 223-2830

Saturday, April 16
Timewheel Fundraiser Party
In support of TIMEWHEEL, a record label, production studio covering different mediums of art and a blog formed by a collective of diverse artists, a lineup of SA's finest is just what is needed to get the party started. With instrumental magicians Verisimilitude, spaced-out Remanon, Dolphin Dilemma, arkeologist and 40 Hands.
$10, 9pm, the Verisimilitude house, 25610 Broad Oak Trl.

Sunday, April 17
Girls Night Out
Witness the power of another X-chromosome with Heather Go Psycho, Fuzzy Machete and Langton Drive, three female-powered pop punk groups.
$3, 9pm, Hi-Tones, 621 E. Dewey Pl., (210) 573-6220