Monday, April 18
Carrie Underwood: The Storyteller Tour
The fourth winner of the soon-to-be-syndicated series
American Idol
brings her country pop to Spurs Central.
$46-$76, 7:00pm, AT&T Center, 1 AT&T Center Pkwy., (800) 745-3000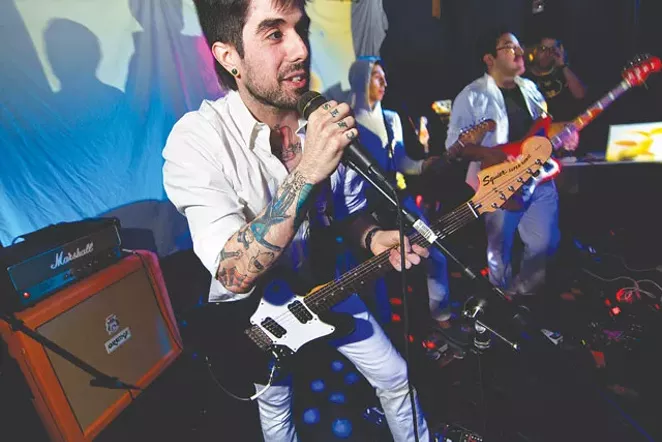 Steven Gilmore
Yes, Inferno wears white after Labor Day at their EP release at Limelight.

Monday, April 18
San Antonio Local Music Guild Meeting
You can't bitch if you don't book. Come do it like the old days and schedule your bands shows at this booking party for Limelight, The Mix and 502 Bar.
Free, 8pm, Limelight, 2718 N. St. Mary's St., (210) 735-7775
Chris Edley
Mariachi band on the Riverwalk

Tuesday, April 19

Ford
Mariachi Festival
Enjoy the music from the banks of the River Walk as the barges float along carrying local middle and high school mariachi bands. Free, 6pm, San Antonio River Walk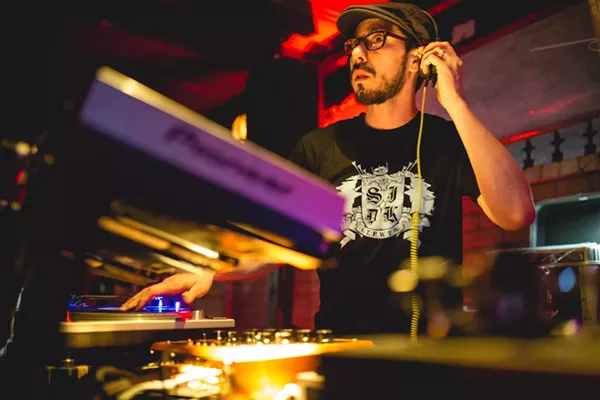 Photo by Scott Ball
JJ Lopez
Tuesday, April 19
KRTU Tuesday Night Jazz Series

Dust off that Monk plays Ellington LP and head down as JJ Lopez hosts the bring your own (jazz) vinyl night at the convent. Free, 7:30pm, Liberty Bar, 1111 S. Alamo St., (210) 227-1187


<!—EndFragment—>
Dank Depot/Flickr
The chronic.
Wednesday, April 20
420 Hip-Hop Show

There will be two stages of artists for this event, a Fiesta celebration of weed, that despicable plant that eases mental and physical pain, could power our cars, heat our homes and makes much of the terrible things in this world tolerable, but is illegal and therefore immoral. Featuring LaJit, Hoodlum, Amea, Blake Rules, Dopamine, Rich Jones and Krush Love. Free,
10:30pm, Bottom Bracket Social Club, 1603 N. Colorado St., (210) 267-9160