San Antonio's Los De Esta Noche

St. Sucia Issue VII Release
Friday, July 15

To celebrate the release of its seventh issue (the BODY issue), St. Sucia, a rad local zine dedicated to mujer-centric literary, academic, and journalistic work, is once again throwing a party. Even as St. Sucia seeks to elucidate the experience of women (particularly women of color) in contemporary society, the zine's issue release soirees are celebrations of San Anto culture and female identity. This time around, they've recruited musical guests Los De Esta Noche (cumbia punk), Mamis (surf punk), and El Tallercito Son (traditional Son Jarocho musical workshop). Meanwhile, DJ Heavyflow will be reppin' Chulita Vinyl Club on the turntables and there will be various local vendors peddling handcrafted wares.
$3, 9pm, The Bang Bang Bar, 119 El Mio Dr., San (210) 320-1187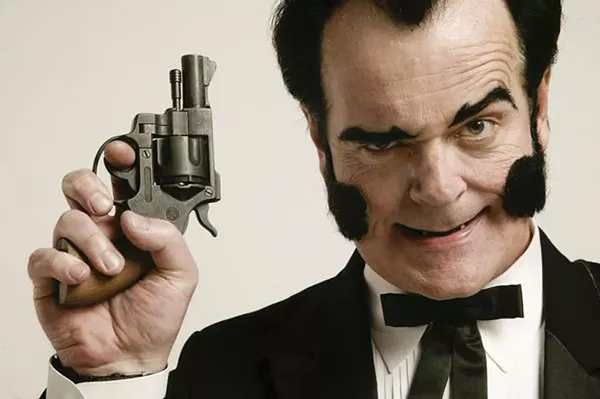 Unknown Hinson
Friday, July 15

Sure, 99-cent-store five-and-dimer Unknown Hinson is probably best known as the voice of Early Cuyler on Adult Swim's
Squidbillies
, but as a country-western singer Unknown (who claims to be named after his father) is far more than Early with fewer legs. It's impossible to imagine, for example, the Squidbillies patriarch belting out songs with titles like "Stalkin' the Wild She Beast," "Alkyhol Withdrawal" and "Satan in a Thong." Actually scratch that: If you've seen
Squidbillies
, it's probably impossible to listen to Hinson's albums and imagine anything but a cephalopod in a trucker cap who's surprisingly good at guitar. Live, of course, Hinson is an actual human being which is even crazier, somehow.
$20, 8pm, Paper Tiger, 2410 N. St. Mary's St.
Loretta Lynn
Friday, July 15

Words seem to mean less and less this millennium, but Loretta Lynn, who turned 84 this year, is a legend from the Time Before. "Legend" as in "best friends with Patsy Cline and Tammy Wynette, 50-plus studio albums, pissed off country fans for singing the praises of 'The Pill' and decrying double standards ('Rated 'X'') and the thankless toils of motherhood ('One's on the Way'), sang about being a 'Coal Miner's Daughter' because she was an actual effing coal miner's daughter," kind of legend. His brief stint as her guitarist in 2004 will forever be Jack White's biggest credit.
$40-$70, 8pm, Majestic Theatre, 224 E. Houston St., (210) 226-3333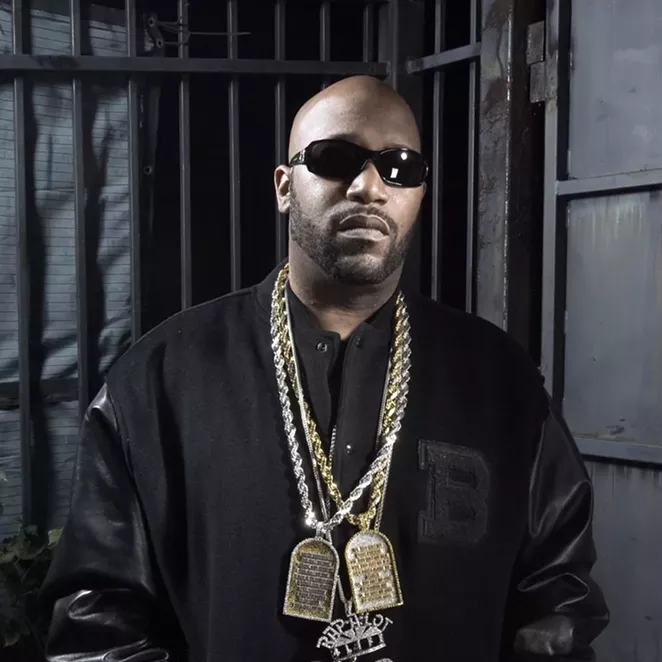 Bun B.
Friday, July 15
Not only is the Houston-based rapper riding his new single, "Money" featuring friend and collaborator Big K.R.I.T, dude has become one of the freshest voices in political commentary this year, keeping it trill on the Republican campaign trail as he followed Trump, Cruz, & co. for Vice. Not only can Bun deliver on the mic, but as a guest lecturer at the Rice University School of Humanities on hip hop and religion, he's eminently qualified to drop some knowledge.
$30, 8pm, Live Ultra Lounge, 19314 Hwy. 281, (210) 705-1283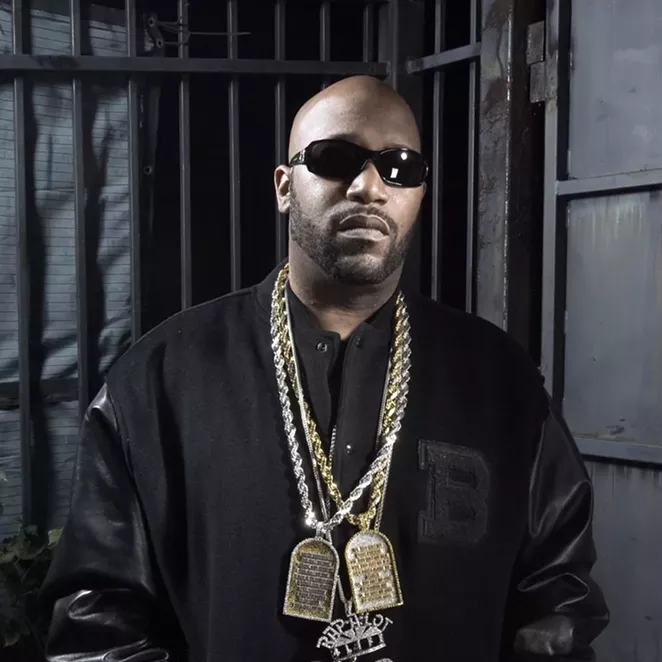 Cough
Friday, July 15
Since the 1980s, Richmond, Virginia has had a surprisingly large impact in the world of thrash and metal — Municipal Waste, GWAR and Lamb of God all emerged in the city's first heavy wave of the '80s and '90s. In the past few years, a gloomy and talented generation of bands have gladly taken up the torch. Founded in 2005, Cough is at the vanguard of this class, with a relentless merger of sludge and doom metal. Released in June on genre giant Relapse Records,
Still They Pray
is the band's first effort in five years. Though the wait was substantial, the album is a torrent of loud and enthralling guitarwork and a highlight of any doom fan's year. With Widower, Thunderkief, Aggravator. $12, 6pm,
Paper Tiger
, 2410 N. St. Mary's St.
Ghostland Observatory
Saturday, July 16
A two-person parade of light, energy and oscillating beats, Austin duo Ghostland Observatory hasn't released a record in six years, yet they can still book a stadium show and pack it with hometown fans. It's a testament to Aaron Behrens and Thomas Ross Turner's brand of dance music, that half a decade can go by and dancers still want to move to their odd and arresting electronic pop. What began as dance-punk with 2005's
delete.delete.i.eat.meat
slowly morphed into a smart and maximal pop project by Ghostland's 2010 record,
Codename: Rondo
. Now, a stadium's worth of fans awaits the next move. $35.57-$1,345.04, 7:30pm,
Whitewater Amphitheater
, 11860 FM 360, New Braunfels, (830) 964-3800
The Night Owls EP Release
Saturday, July 16
Austin soul-pop big band The Night Owls heads down I-35 to celebrate the release of their new effort, Royal Sessions." ""It's us transitioning from the 'retro' label into defining our own distinctive sound," says frontman Ryan Harkrider. "This is the first release where we feel like we've totally locked into what our creative process is as a ten-piece ensemble."
$12-$70, 8pm, Sam's Burger Joint, 330 E. Grayson St., (210) 223-2830
Cody Canada and the Departed
Saturday, July 16

Cody Canada shaped the Texas/Red Dirt sound with his long-running band Cross Canadian Ragweed, exploring a decidedly non-Nashville brand of country rock. From the mid '90s until 2010 they played a kind of hippy honky-tonk rock that blends loose-limbed jams with barroom country and '70s conceptual arena rock. With CCR on semi-permanent hiatus, Canada's opened a new chapter with his backing band, the Departed. But while the band may have changed (only CCR bassist Jeremy Plato remains), the sound's the same.
$20, 8pm, Luckenbach Dance Hall, 412 Luckenbach Town Loop, Fredericksburg, (830) 997-3224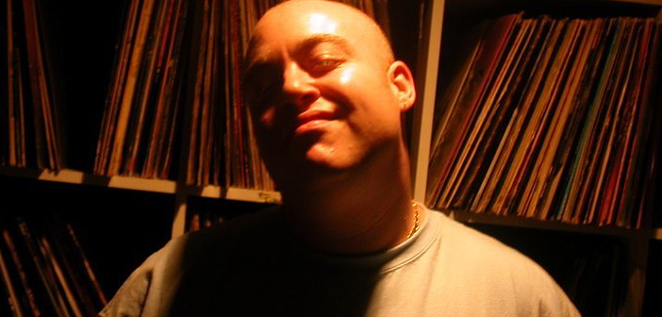 Pish Posh DNB
Sunday, July 17
Drum n bass heads will flock to St. Mary's for this Sunday showcase of the dance genre. Pish Posh DnB holds down the bill with two decades of back catalogue, including the classic
Up Jumps the Boogie
(1998) and
Indoor Storm
(2001).
With Flipcyde, Unknown Konflikt, Mighty Monkz,, Claud on Clouds, Chaco. $10, 10pm, Paper Tiger, 2410 N. St. Mary's St.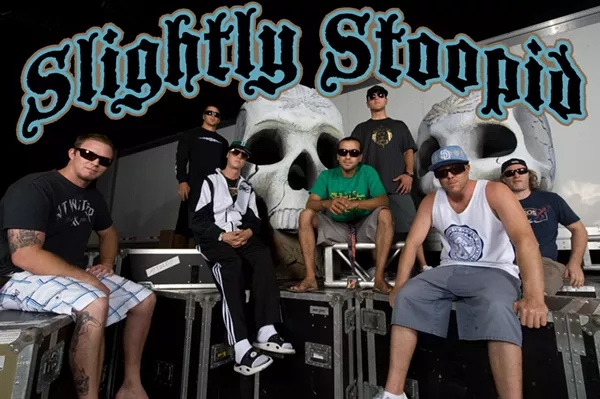 Slightly Stoopid
Sunday, July 17
It's been 21 years since Sublime signed high-schoolers Slightly Stoopid to their Skunk Records imprint and the San Diego band has made an impressively long run for a self-described "folk/rock/reggae/blue/hip-hop/funk/metal/punk" whose content near-exclusively concerns itself with weed.
$42, 4:30pm, Whitewater Amphitheater, 11860 FM 360, New Braunfels, (830) 964-3800