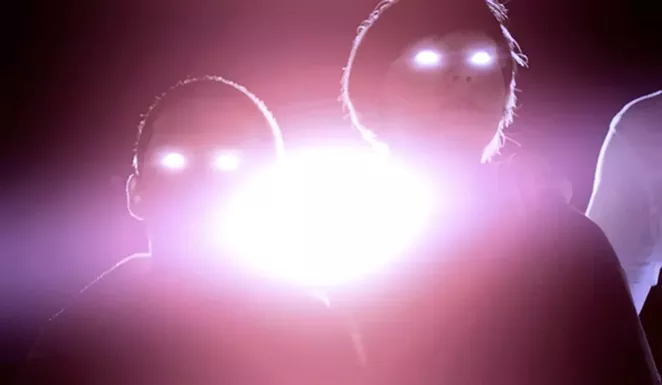 After rocking Zilker Park during the Austin City Limits Music Festival, M83 is slated to visit the Alamo City for one night of dream-pop bliss at the Aztec Theater.
The Grammy-Award nominated electronic outfit hails from Antibes, a picturesque resort town on the southeast coast of France, and is known for cinematic tracks marked by hushed vocals over swelling instrumentals, such as the breakout single "Midnight City" on
Hurry Up, We're Dreaming
.
In the spirit of its namesake – Messier 83, a spiraling galaxy 15 million light-years away from the planet we call home – M83 evokes an alien aesthetic that synthesizes contemporary pop hooks with the ambient bravado of post-punk rockers like Pink Floyd and My Bloody Valentine.
Three years after composing the original soundtrack for Joseph Kosinski's post-apocalyptic flick Oblivion in 2013, M83 exits the studio with this year's
Junk
, the band's seventh album that features effervescent lead single "Do It, Try It" and fist-pumping anthem, "Go!"
Today the band announced an extension of its
Junk
tour to San Antonio and Dallas in October.
Pre-sale started this morning
, and general admission tickets go on sale Friday, July 22.
Aztec Theatre, 104 N. Saint Mary's St., 8pm Mon, Oct 3, theaztectheatre.com