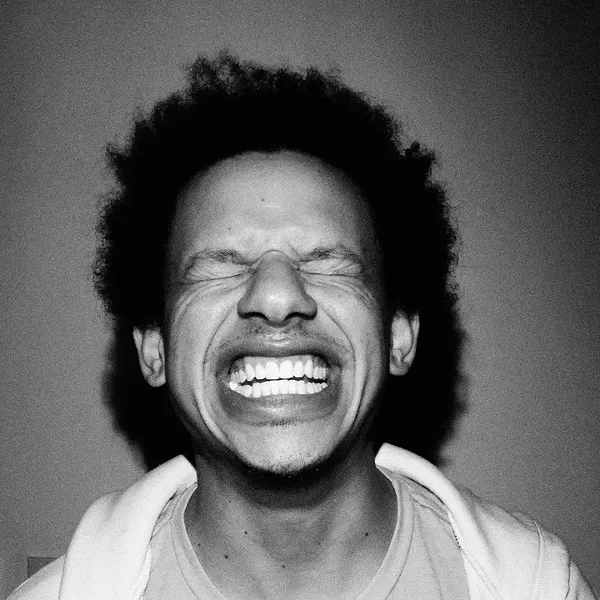 Via Flickr
The Eric Andre Show returns August 5
In the run-up to season four of the absurdist
The Eric Andre Show
, the comedian has been on a hot streak at the expense of anyone who can't handle his abrasive sense of humor. At the
RNC in Cleveland
, Andre, in a cheap beige suit, crashed a rally by Info War's Alex Jones, annoying the alt-right figure until he was kicked off the stage — speaking with
Stephen Colbert
, Andre said he feared for his life during the bit. In Philadelphia, he wasn't allowed near the actual DNC. Instead, he made out and got handsy with a
Hillary Clinton
impersonator.
If you've tuned into
The Eric Andre Show
on Adult Swim, this anti-humor and Jr. high attitude toward authority won't come as a surprise. With Hannibal Burress — the comedian who can only, but gloriously, play himself — Andre berates guests who aren't always in on the joke. In an interview with Orange County acolyte
Lauren Conrad
, Andre pretends to throw up on his desk, then slurps around, until she leaves the set.
On Aug. 1,
The Eric Andre Show
released a teaser bit for "Rapper Warrior Ninja," a gameshow-within-the-show in which rappers have to freestyle blindfolded while on an obstacle course. Normally, Andre and Burress punish their audience with their skits — ideas at the intersection of Tim & Eric and Samuel Beckett. On this one, the musicians take the full brunt of the joke.
A$AP Rocky, Danny Brown, Open Mike Eagle and more attempt to make it through the course, which includes obstacles like "soiled underwear," "mouse trap plank," "ball swing alley" and "snake pit." Brown, the high-pitched Detroit standout, takes a major dive into the snake-filled kiddie pool. Open Mike Eagle gets laid out by a guy with a padded jousting stick. A taser makes an appearance. "Don't stop rapping," yells Burress, though no one manages to get out more than a couple coherent bars. Later, he falls to the floor in wrenching laughter.
Artists are a set of people hyper-concerned with their self-image and aura; for many rappers, that is true a dozen-fold. So it's a treasure to these dudes thrown into desperately uncomfortable situations and manage to keep cool. That, and seeing A$AP Rocky in a nightrobe fall hard to the ground is unmistakably good television.