Culture Club
Thursday, August 4
"It's a Miracle" that a band calling themselves Culture Club and meaning it — a band fronted by Boy George and featuring a lineup that looks almost as diverse as a genre gumbo like "Karma Chameleon" sounds — even made it to American airwaves in the uptight '80s (hell, it'd be a miracle in 2016), and forget about releasing three consecutive platinum albums in as many years, including '83's
Colour by Numbers
which went platinum four times by itself. And it's a miracle that 30 some odd years later, after all the public and personal setbacks, accusations, rumors, threatened lineup changes, delayed albums and medical scares, we can still join the Club (the whole Club, with no holograms or 25-year-old stand-ins) for a live two-night dance party. It's a miracle, it's a miracle, it's a miracle.
$46.50-$175, 7:30pm, Tobin Center, 100 Auditorium Circle, (210) 223-8624


San La Muerte Fest
Thursday, August 4 — Saturday, August 5

This all-ages fest is about as dark and heavy as they come, representing goth and punk outfits from Australia, Brazil, Denmark and Spain with an impressive undercard of Texas and U.S. bands. En masse, the aesthetic is brooding and black — as the title suggests, these are bands that worship or fetishize death and afterlife. Highlights include Masses, a bewitching post-punk combo from Melbourne with enough book smarts to make nods to Yeats. Gothic synth-punks Moth split the difference between the rigid motorik of Kraftwerk and the despondent tone of Joy Division. A pro tip from their event page reads: "Don't wear sandals," which is a solid piece of fashion advice any weekend. But with three days of inevitable moshing, Docs are always the best punk bet.
$15-38, Thu. 9pm-2am, Fri. 7pm-12:40am, Sat. 6:30pm-1am, Paper Tiger, 2410 N. St. Mary's St.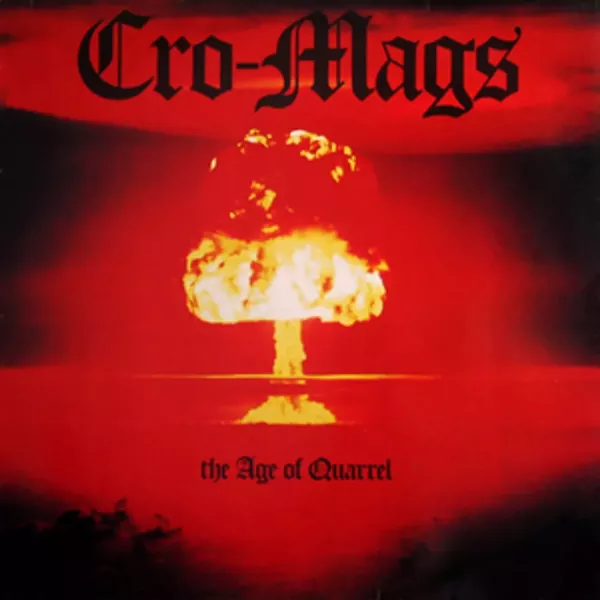 Cro-Mags
Friday, August 5
Theseus' parodox: So this mythological king teenage gutter-punk Theseus has a legendary ship guitar, one that plays some insanely bitchin' heavy-metal and hardcore riffs — seminal stuff people make careers of copying. The only problem is that by now this guitar is like 30-something years old, and year by year, the strings and tuning pegs wear out or malfunction or whatever and even the neck and the body are replaced. After a while, some of the older parts are even put back on. Then, for argument's sake, let's say one of the replaced parts
allegedly slashes
two of the current parts with a hunting knife backstage before a show and then … what were we talking about again? Point is, the Cro-Mags — currently touring to celebrate the 30th anniversary of their vicious hardcore classic
The Age of Quarrel
– have gone through enough lineup changes in the past three decades to merit the inclusion of a
band-member timeline
on their Wikipedia page that looks like it's trying to explain the plot of the movie
Primer
, and there's some, um, spirited debate about which is the best version. One thing is for certain: that guitar, replacement parts and all, can still make a hell of a lot of racket.
$12-$15, 7pm, The Korova, 107 E. Martin St., (210) 995-7229


Mingo Fishtrap
Friday, August 5
Mingo Fishtrap are Roger Blevins, Jr. on lead vocals and guitar; Dane Farnsworth on vocals, organ, and keyboards; Chip Vayenas on vocals and drums; Mikel Urdy on percussion; Roger Blevins, Sr. on bass; Steve Butts on trumpet; Dan Bechdolt on tenor and alto saxophone; and Zol Waterhouse on trombone. "Folks that come from a big family can probably relate," says Roger of the experience writing, recording, and touring with such a big, diverse group. "There are lots of mouths to feed, but also so much talent and so many resources."
$14-$70, 10pm, Sam's Burger Joint, 330 E. Grayson St., (210) 223-2830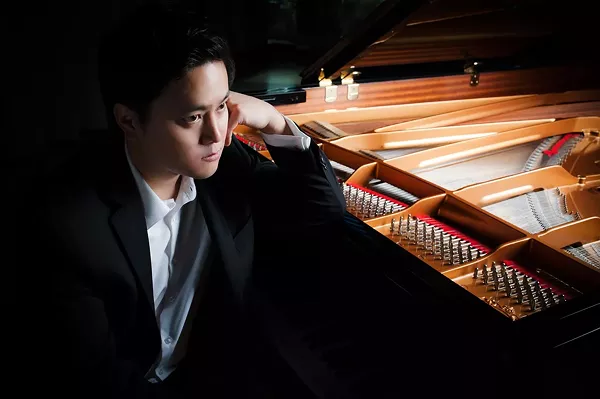 Mozart Festival
Friday, August 5 — Saturday, August 6

If you're only familiar with Mozart's "Requiem in D Minor," culture up and attend at least one of these five concerts where some of the 18th-century composer's most beloved work will be performed by musicians from across Texas. Hosted by the University of the Incarnate Word, the first of two weekends showcases the talents of cellist Douglas Harvey, pianists Toby Blumenthal, Younggun Kim (pictured) and Rick Rowley and Austin's Artisan String Quartet.
$25-$30, Fri., Aug. 5, 8pm, Sat., Aug. 6, 8pm, University of the Incarnate Word, 4301 Broadway, (210) 829-6001

Mexican StepGrandfather, Chisme
Friday, August 5
Just before the fatal shootings of Philando Castile and Alton Sterling, Third Root dropped "Reflection of the Times," a verbose stance against police brutality and the inequality of a nation where "they'd rather lock up than educate." Mexican StepGranfather, the Chuck D figure of the trio, takes to the stage for a solo session. On
It's Okay to Dream
, Chisme wanders through eight cuts of instrumental, inspirational hip-hop. With Homework, Amea, Apaso, Kree23, DJ: Electric Messiah.
$3, 10pm, Hi-Tones, 621 E. Dewey St.
Zane Hall
Friday, August 5
In addition to being a solid, narrative country tune, Zane Williams' "Texas Like That" offers a perfect catch-phrase for the Lone Star state's oddities and dug-in ways.
$12, 9pm, Gruene Hall, 1281 Gruene Rd., New Braunfels, (830) 606-1281


Kevin Fowler
Saturday, August 6
For some, country is a genre for introspection, examining one's emotions and shortfalls. Then, there's Kevin Fowler's "Hell Yeah, I Like Beer." From the title, you should be able to tell if you're into it or not (Though I'll personally pass on the tune, I do agree with the sentiment).
$15-$300, 7pm, Floore's Country Store, 14492 Old Bandera Rd., (210) 695-8827


Ryan Bingham and Shakey Graves
Saturday, August 6
Bingham's rollicking Americana-rock mash ups and his craggy voice translate into a live show that ratchets up the energy level and dynamism of his compositions, accentuating the rock sound in places and dampening it in others. The magnitude of Whitewater Amphitheatre may actually play right into the hands of the whiskey-whisperer as his fans are devout enough to silence the place to the point of being able to hear a heart break. There are one-man bands, and there is Shakey Graves. The Austin-based bluesman (born Alejandro Rose-García) is the complete package: subtle, tasteful fingerpicking, solid percussion using both feet, a whisky-soaked voice, amazing stage presence and two albums with enough good songs to prove he's a lot more than just a novelty act.
$27.25 - $1,034.64, 7pm, WhiteWater Amphitheatre,
11860 FM 360, New Braunfels, (830) 964-3800,

K. Michelle
Saturday, August 6
In a post-Kardashian world, choosing to star on reality TV is still a risky investment — you either rise to pop culture prominence or crash back to the plebeian Earth in a pool of tears. For R&B singer K. Michelle, the bet paid off when she appeared on
Love & Hip Hop: Atlanta
, VH1's voyeuristic look at the romantic lives of up-and-coming musicians. After the show, she was signed to Atlantic on the strength of her bedroom anthems. In March, Michelle released her third effort (and solid magazine joke) M
ore Issues Than Vogue
, an R&B record for Atlanta's new auto-tune era, featuring production from hitmakers like T-Pain, Jeremih and The Mekanics.
$25-$115, 8pm, Aztec Theatre, 104 N. St. Mary's St., (210) 812-4355,