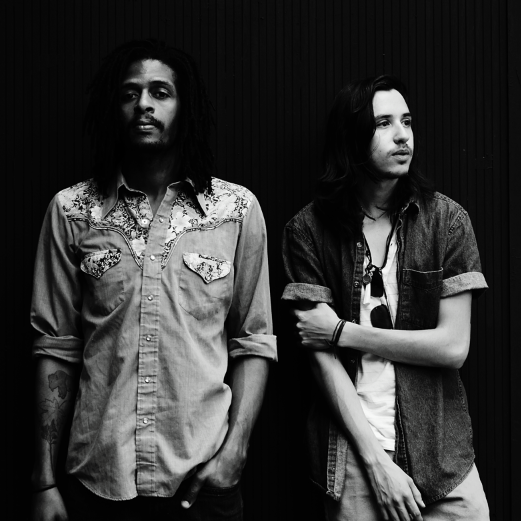 Via Facebook
Nick Long and Travis Hild of Lonely Horse
Lonely Horse Tour Kickoff + EP Release at Sam's Burger Joint
Friday, September 16
Lonely Horse has been resurrected. Last year the duo, made of locals Nick Long and Travis Hild, played a series of farewell shows after a contract dispute with their label. Now they're back at it again — to the relief of many — with the a new five-track EP,
Death to Our Death,
which they'll premiere at a tour kickoff this Friday at Sam's Burger Joint. The new album celebrates and explores the band's rebirth, taking a new musical direction with the same power that fans already know. As if new Lonely Horse isn't enough, the kickoff will also include Harvey McLaughlin & the BottomFeeders and Sarah Y Hermanos.
8:30pm, $10-$45, Sam's Burger Joint Music Hall 330 E Grayson St.
Austin Take-Over : Botany, Lightworks, Brainwavve, DJ Boozwa

Friday, September 16
Get lost in the live ethereal electronic sounds of Austin's Botany, Lightworks and Brainwavve this Friday. Botany, the brainchild of Spencer Stephenson, explores musical symbolism in its highs and lows. Its percussion breathes intentionally as electronic sounds linger along. Lightworks has that spooky backdrop that is often associated with witch house, but its synth-driven melodies make you want to dance — or maybe just get high. Brainwavve's Benjamin Crowley produces a more hip-hop driven sound, but with the same dreamy landscape as the other Austinites.
9pm, $3, Hi-Tones 621 E Dewey Pl.
Jade Hernandez
Alyson Alonzo
Freak Friday Free Show
Friday, September 16
Get your R&B fix at the Mix's Freaky Friday free show. The lineup boasts R&B crooner Alyson Alonzo, Wayne Holtz with "glam queer realness" and the punk sounds of Lloronas. Alonzo's become a staple in the local music community, known for her saccharine vocals over R&B sounds. Alongside her is Holtz who is bending gender boundaries and limits, often seducing the crowd with his movement if not his authoritative vocals. If that's not enough, Lloronas will be on hand to providing the punk vibe. Also, it's free, so you don't have an excuse to miss this one.
10pm, free, 2423 N St Mary's


The Ataris

Friday, September 16
These pop-punkers are still taking their catchy emo sound on the road. The band's last release, a 2012 four-track EP called
The Graveyard,
was released with the Atlantic. Since then, the band has been on the road celebrating the ten (plus) year anniversary of their most successful album, 2003's
So Long, Astoria
.
8pm, $12 presale $15 door, Korova 107 E Martin St

fishermen
Friday, September 16
For those outside of the loop (literally and maybe figuratively,) fishermen are playing at the Palladium IMAX at the Rim. Rock and roll with soul, these guys usually play the scene closer to downtown. However on Friday, you can rock out with them for free on the Palladium balcony.
9pm, free, Palladium IMAX 17703 W IH-10


Fuzzland Presents: Heaters, The Sun Machine, True Indigo
Saturday, September 17

Hailing from Grand Rapids, Michigan, the Heaters' name is appropriate. Bringing the heat from up north this Saturday, listeners can expect a sound likened to the Brian Jonestown Massacre, psychedelic and groovy while maintaining a consistent sound. These guys seem to roll freely with the sounds coming out while maintaining composure and tightness the entire time. Joining them will be The Sun Machine and SA's True Indigo for a night of psychedelic rock goodness.
9pm, $5 presale, Limelight 2718 N St Mary's