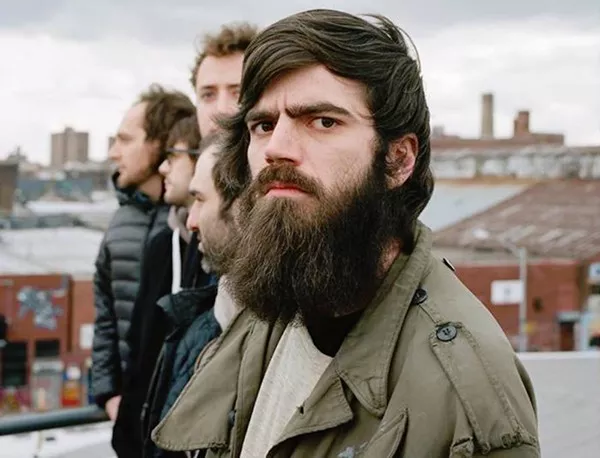 Titus Andronicus, A Giant Dog
Tuesday, September 20
For a band named after the Shakespearean violent tragedy of revenge, Titus Andronicus is pretty fun to listen to. Maybe their music is an interpretation of the play itself, or maybe it's just a bunch of dudes being an indie punk band. Their most recent release,
The Most Lamentable Tragedy
(appropriately named for either their band's namesake or the subject matter of the album) is indie at its core — exploring elements of pop, punk and vulnerability throughout. The lyrics detail a journey through manic depression. Don't be mistaken, this band is not sappy or sad. It's aggressive and actually kind of upbeat. Think aggressive and accessible. If that's not tragic or manic enough, Austin's garage-rock band A Giant Dog is joining to bring the pop-rock.
7pm, $15 pre-sale, Paper Tiger 2410 N St Mary's
Courtesy
Topo Chica: Sylvia (drums), Briana L (keys), Rita (guitar/backup vocals), Kalyn (bass), Briana M (vocals)
Soaked, Topo Chica
Wednesday, September 21
Austin quartet Soaked is joining all girl band Topo Chica for a night of dreamy rock and roll. With a short set and shorter songs at a recent K23 show, Topo Chica's music had people dancing, especially toward the second half of their show when things got a little harder. Their stage presence itself isn't anything rowdy, but it works. Why would they be anything else when their music sounds like a hazy summer day at the beach? Austin's Soaked brings us chilled out rock, maintaining the dream-rock vibe of the night.
9pm, $5, Limelight 2718 N St Mary's
Seryn
Wednesday, September 21
Denton brings us Seryn, a band with an uplifting sound. They have some acoustic undertones, bright guitars, and drums that truly progress the story, but their vocal harmonies and lush musical arrangements make them worth checking out. These guys aren't messing around; their recorded stuff is well-produced. Their music might be likened to American Authors with more of a lush, and less pop, sound.
7pm, $10, Sam's Burger Joint 330 E Grayson
Hollow Ran, Freebiez, Ramparts
Wednesday, September 21

Hollow Ran, a math-rock band from California, emphasizes the experimental. With shifting time and rhythm, Trevor Magaña (drums) and Taylor Ramsay (guitar) get heavy without getting in your face. The Freebiez' Joseph Erik Montano and Dane Rousay bring noisey pop-rock. Joining are SA's chilled-out math rock outfit Ramparts.
8pm, $5, Imagine Books and Records 8373 Culebra Rd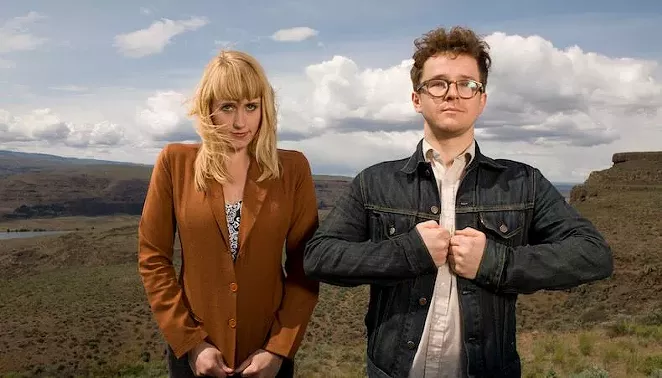 Wye Oak, Demitasse
Thursday, September 22
Wye Oak live is a wonder to watch live: Andy Stack (drums, keyboard, backup vocals) and Jenn Wasner (vocals, guitar, bass) have a strong command of their many instruments, creating a lush soundscape. Their latest album,
Tween
, is a collection of repurposed outtakes from past albums
Civilian
and
Shriek
. It's unpredictable, jumping from chilled out guitar with pulsing drums and soft vocals to loud synthed-out jams. Joining is Demitasse (Joe Reyes and Erik Sanden of SA's art-rock band Buttercup), a stripped down acoustic duo.
8pm, $10 pre-sale $15 door, 502 Bar 502 Embassy Rd Ste 138