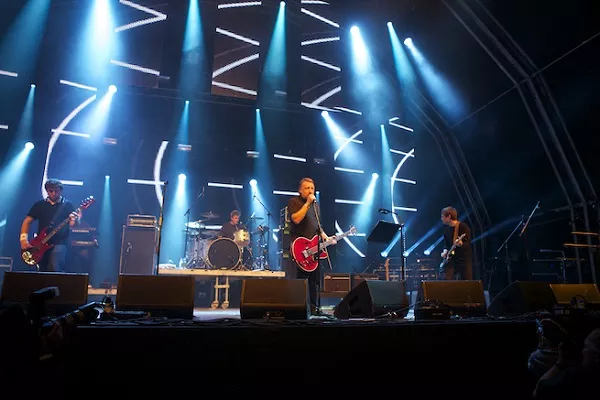 Courtesy
Peter Hook and The Light in action.
Monday, September 26
Peter Hook and The Light
Peter Hook is not exactly a household name, but the bands to which he has contributed his multi-instrumental gifts (chiefly on bass and synth), his vocals, and his songwriting talent certainly are. At least if your household is hip to the good shit that came out of the 1980s. As a founding member of Joy Division and New Order, Hook belongs among the ranks of rock royalty. On this tour, Hook and his band will present an album by New Order and an album by Joy Division, both of which are named
Substance
. These two albums—which are both singles collections, released in 1987 and 1988 respectively—represent the most popular music from these two seminal bands. In other words, show up at Paper Tiger Monday to see the best of Joy Division and New Order, performed by an important founding member of both.
$22, 7pm, Paper Tiger, 2410 N St Mary's, papertigersa.com




Tuesday, September 27
Alice in Chains
Alice in Chains' notable sound perfectly rides that line between early 1990s grunge rock and straight up metal. What some consider to be one of the greatest hard rock acts of all time, the band sputtered off and on throughout the 90s, eventually regrouping in the mid 2000s after drug abuse ultimately consumed the original singer, Layne Staley. Since his death, the band has had a number of new recordings. They're currently on the second leg of their tour after opening for Guns N' Roses. So yeah, you might say they still got it.
$45-$100, 7pm, Majestic Theatre, 230 E Houston St

Tuesday, September 27
John Sebastian

John Sebastian penned an umber of hits for the hippie heyday folk group The Lovin' Spoonful before going solo in the late 1960s. He's like a hippie music renaissance man, having written songs for Broadway and movie soundtracks, as well as staking out his own unique folk style buzzing with harmonica, lots of guitar, and even the occasional autoharp.
$49.50-$85, 7:30pm, The Tobin Center for the Performing Arts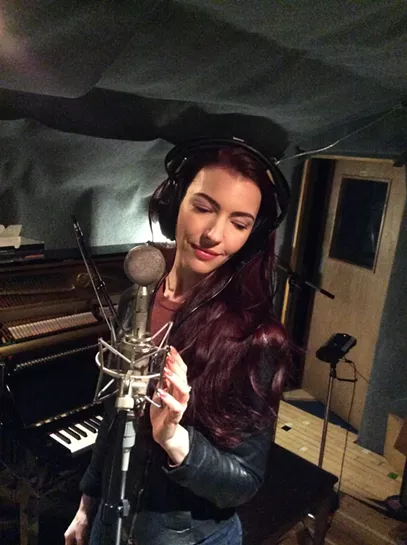 Christopher Smart
The captivating Chrysta Bell
Thursday, September 29
Chrysta Bell

It's not often a hometown performer manages to pique the interest of someone like David Lynch. The Alamo Heights grad co-wrote her debut album
This Train
with the avant-garde auteur. Earlier this year, she announced she'd star in Lynch's highly-anticipated reboot of
Twin Peaks
, which is scheduled to air on Showtime sometime next year. Some have gone so far as to call Chrysta Bell Lynch's muse. You can understand why after hearing her sultry, silk-smooth vocals. Be sure to catch this rare homecoming from Bell as she plays through
Somewhere in the Nowhere
, her latest collaboration with Lynch.
8pm, $10, Paper Tiger 2410 N St Mary's