Chicano Batman
Friday, October 14
Image via Facbook (Chicano Batman)
Equal parts James Brown and Chico Che, Chicano Batman is the hero that Alamo City deserves. Although the quartet calls the funky streets of Los Angeles home, the act is entrenched deeply in the band's pan-Latin roots. Songs such as "Cycles of Existential Rhyme" bounce across the globe on a sonic expedition, referencing the myriad stops of the African diaspora as they transverse borders and genres alike. The freewheelin' gentlemen of Chicano Batman are busting out their best ruffled-tuxedo shirts for a night of tropical tunes and bluesy doo-wap with Sad Girl at Paper Tiger.
8pm, $12, Paper Tiger, 2410 N Saint Mary's

Nothing, Nowhere
Friday, October 14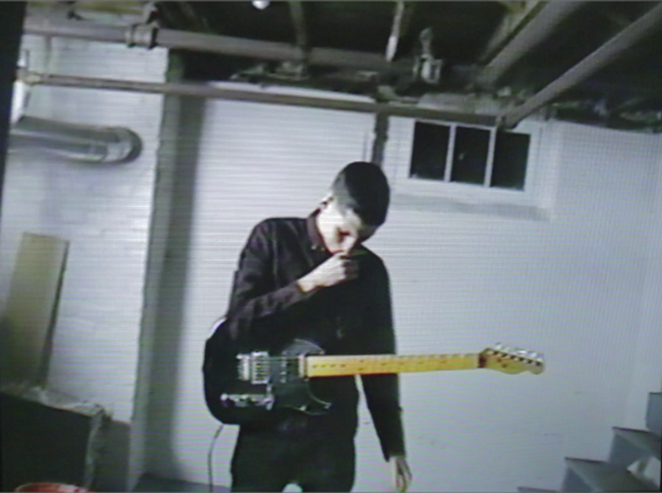 Image via Facebook (nothing,nowhere.)
The man behind Nothing, Nowhere – stylized as "nothing,nowhere." – is a nameless entity dwelling in the obscure chasm between indie rock and hip-hop. While the artist himself remains an enigma, the vibe of Nothing, Nowhere feels like Alex G and Mick Jenkins hotboxing a closet in Aesop Rock's dilapidated mansion. A crossfade of Midwestern emo and Southern trap, the cryptic project has amassed a humble following online since debuting
Bummer
in April of 2015. Despite this steady climb toward fame, an unshakeable sense of social anxiety courses through singles such as "Twenty Something" and "I'm Sorry, I'm Trying," perhaps revealing the identity of the faceless artist: a painfully shy kid who emerged from the darkness of his basement with something to say. Nothing, Nowhere is slated to perform at Paper Tiger with San Antonio's Chisme, a hip-hop collective with a twisted taste for the macabre.
8pm, $10, Paper Tiger, 2410 N Saint Mary's
Chasca, La Resaca (Members of Volcán)
Friday, October 14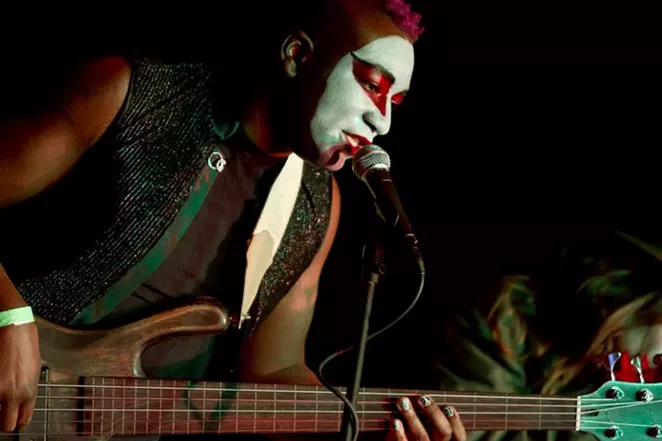 Image via Facebook (Chasca/Dalton Campbell)
Chasca is a glam rock outfit from San Marcos with loads of sex appeal and a dash of filth. Channelling an over-the-top flair straight outta Transylvania in jams like "The Muse and The Martyr," the band feels like the perfect headliner for a shady honky tonk run by Iggy Pop and David Bowie off I-35. The fabulous fiends of Chasca share a stage with La Resaca, the acoustic project of San Antonio's Volcán. Counting about a dozen band members, Volcán is a lively Latin
orquestra
moonlighting as an indie band in the dusty shadows of South Texas. In the spirit of the group's original lineup, La Resaca features two guitarists, a champion of "The Big Squeeze" accordion competition and rhythm and brass sections that rival Arcade Fire's sprawling ensembles. Effervescent and enthusiastic, the talented group reimagines traditional folk music for a new generation of young Latinos. Rock out with La Resaca and Chasca at La Botánica, a vibrant spot serving up vegan digs on the North Saint Mary's strip.
8pm, $3, La Botánica, 2911 N. Saint Mary's
Crunk Witch, Dawn of the Pheonix, Rivers Want
Friday, October 14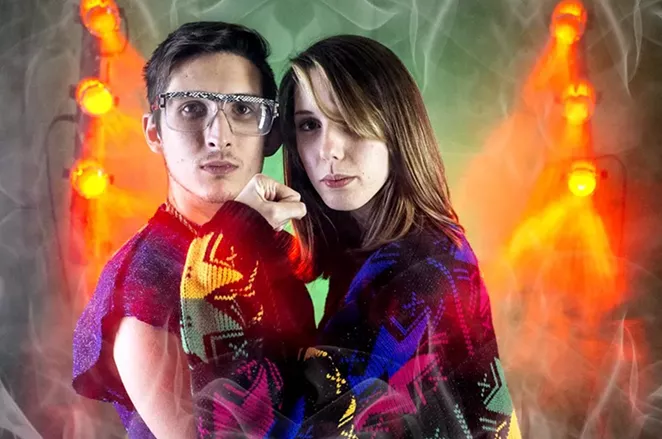 Image via Facebook (Crunk Witch)
Imagine the progeny of a strange affair between The B-52's and Of Montreal stumbled into a rave and left with a fuckload of wobbling bass lines and drops. That's the gist of Crunk Witch, a husband and wife duo from Presque Isle, Maine. Listing track titles such as "Moonbase Blues" and "Clash of the Droids" on 2014's
Heartbeats in Hyperspace
, Crunk Witch draws on the genre of bitpop, a style of electronic music that manipulates microchips designed to produce sound in clunky computers and gaming devices like the original Atari. While this 8-bit aesthetic is enough to make nerds swoon, pulsating beats and explosive theatrics outshine Crunk Witch's nostalgia for
Space Invaders
and
Donkey Kong
. San Antonio's Dawn of Pheonix and Rivers Want rounds out the night's lineup of electropop madness at Limelight.
9pm, $7, Limelight, 2718 N Saint Mary's
Bad Religion and Against Me!
Saturday, October 15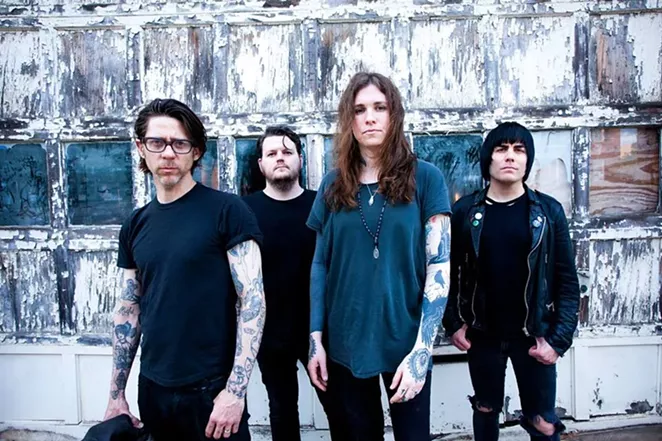 Image via Facebook (Against Me!)
Two crucial entries into the vanguard of alt-rock, Bad Religion and Against Me! are combining forces for their Vox Populi Tour. The tour's namesake is taken from a Latin phrase that means "voice of the people," which unfolds as a symbolic gesture toward the disgruntled masses of society. This slogan of dissent isn't shocking, as even the bands' most commercially successful records convey a fed-upness with classical conservatism. For instance, we hear the menacing snarl of Bad Religion's Greg Graffin in "21st Century (Digital Boy)" dripping with a subversive sense of political disenchantment. Likewise, anyone who's spastically danced to "Thrash Unreal" is familiar with Laura Jane Grace's scathing brand of social awareness. Today the pillars of punk are serious about making progress through their music, as evidenced by Against Me!'s critically acclaimed
Transgender Dysphoria Blues
, which Grace penned after announcing her transition. In such albums, the call for action is unmistakable – it's out with the old and in with the spew. Check out Bad Religion and Against Me! with Dave Hause at the Aztec Theater.
8pm, $21-95, Aztec Theater, 104 N Saint Mary's