Neon Indian
Friday, October 21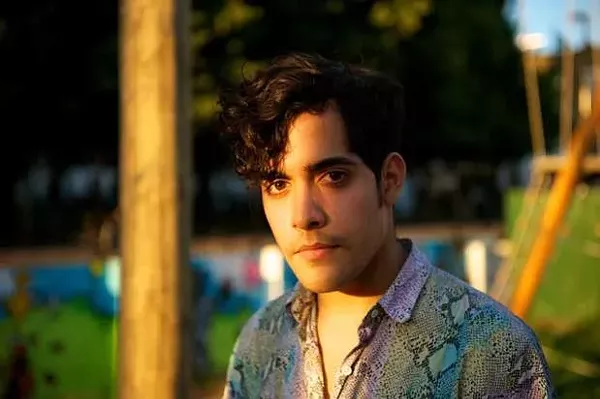 Image via Facebook (Neon Indian)
Neon Indian is the working moniker of Alan Palomo, a Monterrey-born composer who spent his childhood in the city of San Antonio. After devising the persona of Neon Indian while studying film in Denton, he switched gears to music and began experimenting with synth tones and samples with a hand from longtime collaborator and ex-girlfriend Alicia Scardetta. (He crafted the project's breakout single "Should Have Taken Acid with You" as an apology to Scardetta after skipping a date to trip acid together.) Several years later, Palomo is refining the summery wistfulness that propelled Neon Indian into indie rock stardom. This new overhaul in the artist's spacey aesthetic appears in danceable tracks like "Annie" and "Slumlord" on
Vega Intl. Night School
, a nocturnal trek into a digital landscape that evokes Brian Eno and Electric Light Orchestra. Neon Indian returns to Paper Tiger in time to wish the summer season a blissful farewell.
8pm, $20, Paper Tiger, 2410 N. Saint Mary's
Buddy Guy
Friday, October 21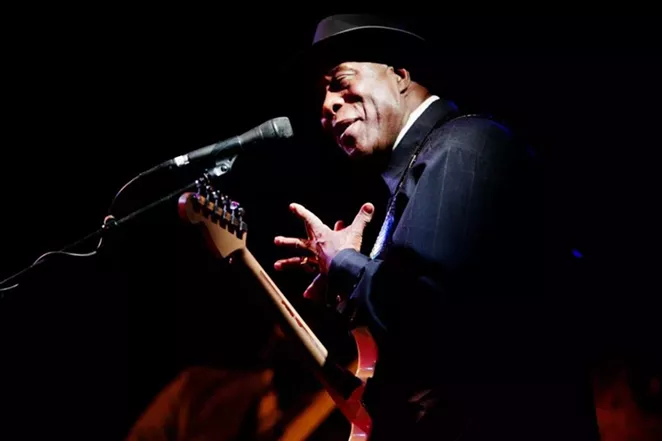 Image via Facebook (Buddy Guy)
Buddy Guy is a freewheelin' soul that was born to hold a guitar. The proud son of a tiny Louisiana town near the bank of the Mississippi River, Guy learned the art of picking and strumming on a two-string diddley bow that he fashioned together before graduating onto acoustic guitar. After making his debut in the Chicago blues circuit, he discovered kindred spirits in legendary musicians like Muddy Waters and Howlin' Wolf. Loud and aggressive, Guy perfected the bravado of his predecessors in exuberant tracks like "Stone Crazy," which ranks in Rolling Stone's "100 Greatest Guitar Songs" for its innovation in both texture and technique. His groundbreaking blend of blues and freeform jazz left a mark on a generation of artists that includes Jimi Hendrix, Eric Clapton and Keith Richards. Witness living rock 'n' roll history with Buddy Guy at the Aztec Theater.
8pm, $20-$75, The Aztec Theater, 104 N. Saint Mary's
Octahedron
Saturday, October 22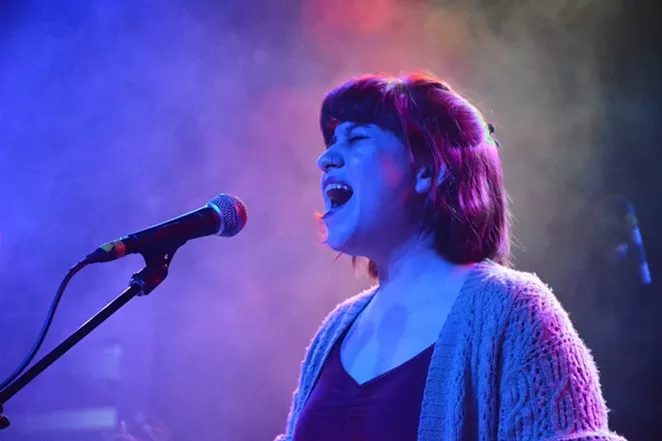 Image via Facebook (Octahedron)
Imagine Books and Records – the proudest and loudest little bookstore in Texas – turns up the volume as it turns five. The eclectic venue known for its stacks of vintage vinyls and hard-to-find titles celebrates its fifth anniversary with three nights of live and local music. The festivities round out on Saturday with a solid lineup of acts that includes Octahedron and Levees. Diamonds in the rough, the multi-instrumentalists of Octahedron nod to the swelling harmonies of indie groups like Wild Club and Local Natives in carefully assembled tracks like "Universe." Levees matches Octahedron in infectious instrumentation, but takes a note from Charles Bradley by stripping down rock 'n' roll tunes to their more soulful blueprints. Antique Sunlight and Alix Williams share the stage with hometown heroes Levees and Octahedron on the final night of Imagine's phenomenal birthday showcase.
8pm, $7, Imagine Books and Records, 8378 Culebra
The Toadies
Saturday, October 22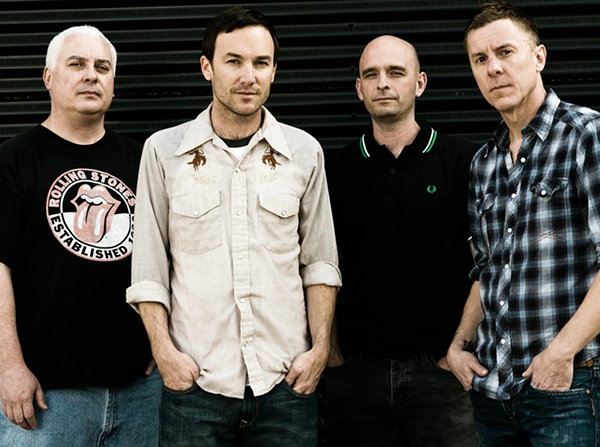 Image via Facebook (The Toadies)
After disbanding in the wake of their bassist's departure, the longtime champions of "Possum Kingdom" are back at it. Like many of their former touring mates – think Red Hot Chili Peppers, Butthole Surfers, Bush, ect. – the Toadies aren't ready to abandon the Nirvana-inspired arena of rock quiet yet. Although the passage of time has transformed the post-grunge rockers into what looks like a gang of cool dads, the band is as dedicated to their fans as when Everclear was a thing. See what's good with the Toadies at the Aztec Theater.
8pm, $15-40, The Aztec Theater, 104 N. Saint Mary's
Kikagaku Moyo
Saturday, October 22
Image via Facebook (Kikagaku Moyo)
The mechanical drones of Krautrock bands like Tangerine Dream and Faust melt into elaborate Hindu incantations in the hazy realm of Kikagaku Mayo (literally "geometric patterns" in Japanese). A familiar face at Austin Psych Fest, the acid folk outfit has accrued an international following since its initial debut as a free music collective on the surreal streets of Tokyo, Japan. Now exiting the recording studio with 2016's
House in the Tall Grass
, contemplative tracks like "Old Snow, White Sun" and "Fata Morgana" concoct narcotic dreamscapes that rivals Kubla Kahn's Xanadu without dissolving into a cacophonous mess. Serving up a sophisticated spin on psychedelic rock, Kikagaku Mayo's performance at K23 with Mount Sherpa and Teevee isn't one to miss.
8pm, $8, K23, 702 Fredericksburg