Jacuzzi Boys
Tuesday, November 1
Image via Facebook (Jacuzzi Boys)
Jacuzzi Boys are a weathered gang of garage rockers from Miami, Florida. Wild and utterly demanding of attention, the glossy 21st century band counts Iggy Pop himself as a member of their steadily growing fanbase. Buoyant tracks such as 2011's "Glazin" bubble and burst like fizzy chunks of pop rock candy dissolving into a soda. (If that's not enough to pique your interest, a quick Google search for the song turns up an explicit music video starring a cast of weirdly anthropomorphized vaginas.) Jump into the water if you dare with Jacuzzi Boys and Topa Chica at Limelight.
9pm, $8, Limelight, 2718 N. Saint Mary's
Haybaby
Wednesday, November 2

Image via Facebook (Haybaby)
Fusing the smart sensibility of art rock with the cool edge of 90s riot grrrl, Haybaby is a power trio out of Brooklyn that's adorable as fuck. In melodic romps like the über sweet "New Friends," the band's infectious take on sludge pop sounds like a wistful Brian Wilson teleported through time and space into the fiery ranks of Bikini Kill. Cute and clever enough to drive you insane, Haybaby touches down at Paper Tiger with the cosmic kids of Cursus and the gospel doom rockers of Harvey McLaughlin and the Bottomfeeders.
8pm, $8, Paper Tiger, 2410 N. Saint Mary's
Baio (Vampire Weekend)
Thursday, November 3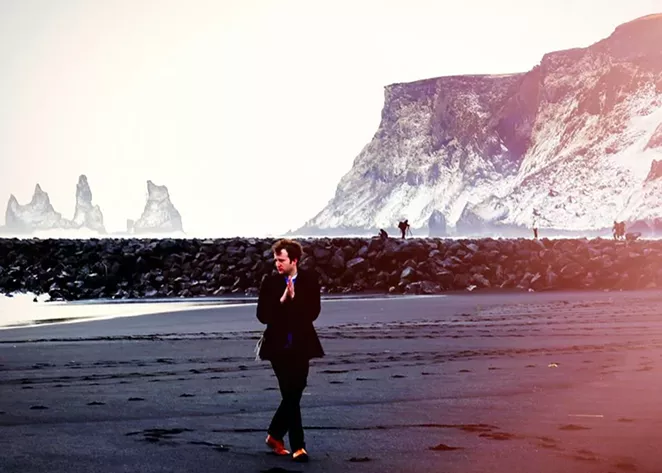 Image via Facebook (Baio)
The dapper Chris Baio – best known as the bassist of Vampire Weekend – is a style icon for many Wayfarer-wearing cool kids. After laying low in the hip boroughs of London following the hype of Vampire Weekend's 2013 release, the sartorial stunner started crafting his own dreamy, electro-pop melodies. Two years later, Baio consolidated nine tracks that resemble the shimmering hits of Twin Shadows and CHVRCHES into 2015's
The Names
. (Fun fact: not straying from the literary roots of Vampire Weekend, Baio borrowed the title of a Don DeLillo novel for the name of his solo debut.) The resulting album is a bubbly trip dappled with upbeat tracks like "Sister of Pearl," a loving homage to Roxy Music's glam-rock jam, "Mother of Pearl." Sweet without being too syrupy, the entire record is a must listen for fans of Vampire Weekend. Throw on your best pastel polo and cut a rug with Baio at Paper Tiger.
8pm, $13, Paper Tiger, 2410 N. Saint Mary's
Evanescence
Thursday, November 3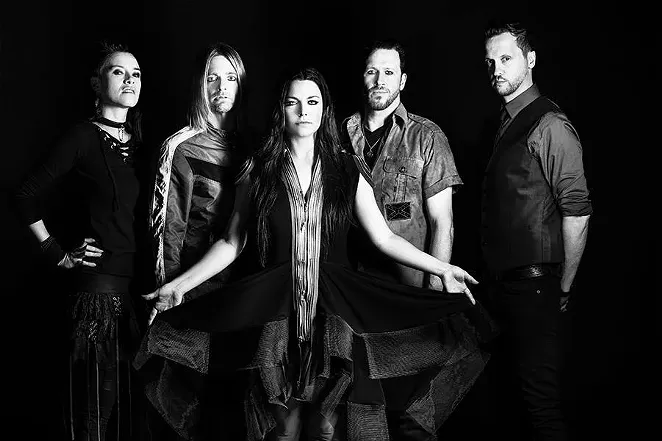 Image via Facebook (Evanescence)
If you identify as a millennial, chances are the first few bars of Evanescence's "Bring Me to Life" are loaded with dreadful memories of a prepubescent emo phase. (If not your own, then someone else's – the general shame of the early 2000s touched us all.) Usually caked in gothic makeup and lacey Victorian-styled fashions, the corseted image of lead singer Amy Lee inspired a hormonal rush in the generation of preteens that were exposed to her weird species of chamber-horror-pop. But, beyond her status as a confusing celebrity crush, the "Call Me When You're Sober" songstress has a set of legitimately impressive pipes hidden underneath her black velvet exterior. Ditch your ego and revisit the embarrassing blemishes of the past with creepy crew of Evanescence.
8pm, $35-60, Majestic & Empire Theaters, 224 E. Houston
More Eaze
Thursday, November 3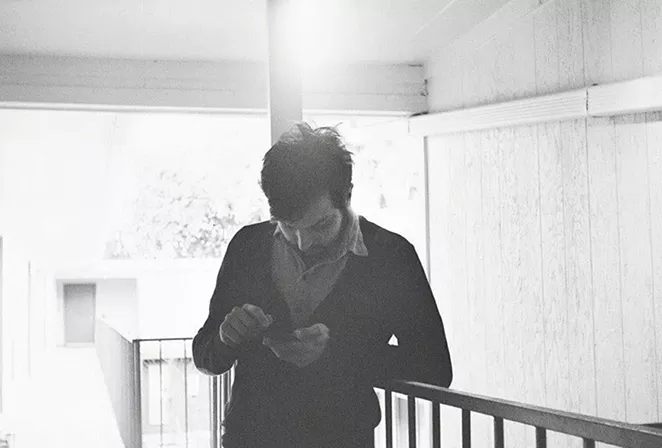 Image via Facebook (More Eaze/Meryn Riley-Zeielger)
More Eaze is the performing outlet of Marcus Rubio's experimentation in musical form. Emphatically of no relation to the conservative Florida senator, the Austin-based composer challenges the very definition of music by deconstructing songs into avant-garde collages of noise. Although Rubio spent the greater part of the year collaborating with different artists, he is returning to More Eaze recharged and ready to share new material. In
h3llo!
– More Eaze's recent October release – the mechanical clatter and din of Italian Futurism gets a healthy dose of Frank Zappa's sense of humor in intricately layered tracks like the digitally ascending "r u ok." Without ever losing control of a song's composition, More Eaze achieves a kind of postmodern fragmentation that leaves you absolutely mystified. More Eaze shares the bill local shredders Freebiez and Fierce Deity at Ventura.
8pm, $5, Ventura SATX, 1011 Ave. B