Switchfoot, Relient K
Monday, November 14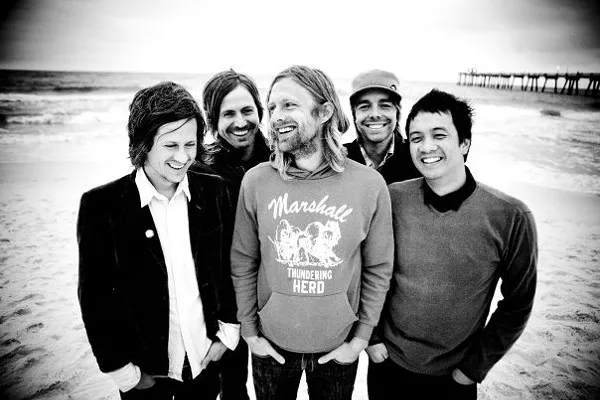 Two soundtrack essentials of Christian youth retreats everywhere, Switchfoot and Relient K gently nudged the sheltered kids of the 90s into the unholy universe of Green Day, Weezer and Blink-182. Driven by moderate chord progressions that suggested some edge without raising eyebrows from helicopter parents, the Jesus-lovin' bands served as a sort of gateway drug for cautious preteens facing the seductive lure of pop rock's anarchy. The youthful intensity of Switchfoot's "Dare You to Move" and Relient K's "Be My Escape" prepped novice ears for the harsher noise of whatever surf rock played inside the dim corridors of Hollister and Abercrombie. Even now a certain thrill accompanies these family-friendly ghosts of the past. Their upbeat riffs and repetitive choruses about seizing the day and moving forward despite negativity made us who we are today. And, hey, everyone has to start somewhere.
$43, 7:30pm, The Aztec Theatre, 104 N. Saint Mary's
The Boxer Rebellion
Monday, November 14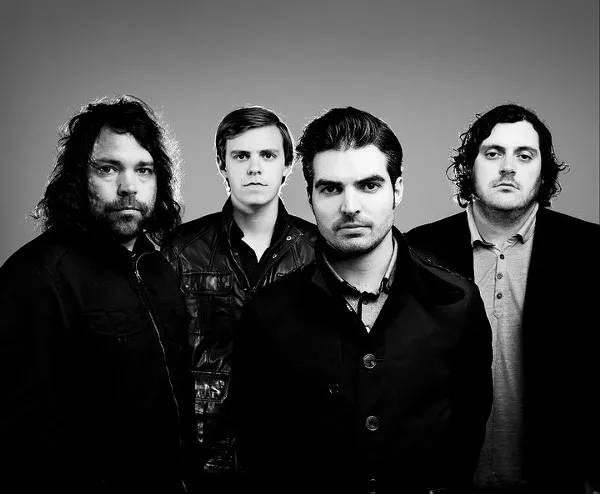 Image via Facebook (The Boxer Rebellion)
Not to be mistaken for the violent Chinese uprising, the Boxer Rebellion is basic white boy indie rock at its best. A jet-setting crew composed of band members from three different continents, the international group concocts atmospheric rock that's reminiscent of the Verve's "Bittersweet Symphony" heyday. Fans of the billowing instrumentals of the Airborne Toxic Event and the Temper Trap (remember when "Sweet Disposition" seemed to be in every television drama seven years ago?) will appreciate the seismic drama and emotional intelligence seen in swelling tracks like "Big Ideas," the glossy highlight of the band's recently released album,
Ocean by Ocean
. Dream big with the Boxer Rebellion and the sleek hipsters of Hey Anna at Paper Tiger.
$15, 7pm, Paper Tiger 2410 N. Saint Mary's
Morrissey
Thursday, November 17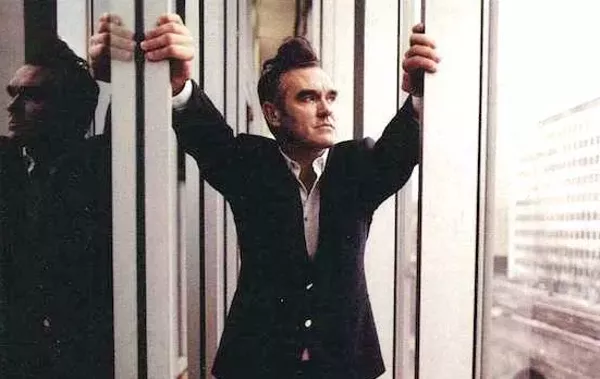 Image via Facebook (Morrissey Official)
There's good reason to feel bummed out these days. It seems the whole experiment of democracy has finally failed us, and the free world's goin' to hell in a handbasket. Bogged down by uncertainty, it's hard not to feel forsaken and alone. But, there's a person out there who will always understand the struggle – Morrissey, the sorrowful lead singer of the Smiths. The angsty champion of disaffected youth everywhere, Moz assured us there's a light that never goes out whenever the darkness of disappointment sweeps us away. It was an important life lesson for generations of fans. In a period of music that was dominated by hostile punk rock, Morrissey wasn't afraid to cry. Rather than lashing out, he demonstrated vulnerability in deceptively simple songs written with tightly crafted pop hooks and melodies. Expect good times for a change with charming man and modern rock staple, Morrissey.
8pm, Sold Out, Tobin Center for the Performing Arts, 100 Auditorium Cir.
March and Beauty
Thursday, November 17
Image via Facebook (March and Beauty)
Equal parts Superchunk and Slowdive, March and Beauty are a blossoming quartet that loosely reflect the hipster ethos of their Austin motherland. The wise music veterans dial down the weirdness of their funky college town with a digestible version of indie rock that's atmospheric without being too artsy. (If the group still feels somewhat cryptic, the bandmates offhandedly describe themselves as 4AD with a side of Merge Records.) On their latest release – August's
Summer Said
– March and Beauty are elevated by the soaring vocals of frontwoman Terri Dittmar, who floats across the breadth of her pitch with the raspy ease of Blonde Redhead's feminine installation. Toe tappin' indie undercurrents, the elegant March and Beauty strike a happy balance between childlike wonder and mature restraint.
10pm, $5, Ventura SATX, 1011 Ave. B
VJ Glitoris
Thursday, November 17
Image via Facebook (Theglitoris.com)
The
Austin Chronicle
has hailed ThurzGayz with DJ Glitoris as the "Best Weekly Party" for the past five years. It's not hard to see why. Toting an eclectic bag of tricks, the Glitoris both entertains and educates sticky club crowds with her ass clappin' cache of indie electronic hits. While her queue is speckled with a handful of iconic tracks – think Sia, Daft Punk, ect. – she isn't afraid to mix up the night with lesser known artists like Sampha, Kaytranada, and Tykay Maidza. After a wild night of gyrating hips and grinding pelvises, you'll leave with a dozen new songs Shazam'ed for the next day.
10pm, Free, Brass Monkey, 2702 N. Saint Mary's St.