Willie Nelson
Tuesday, November 22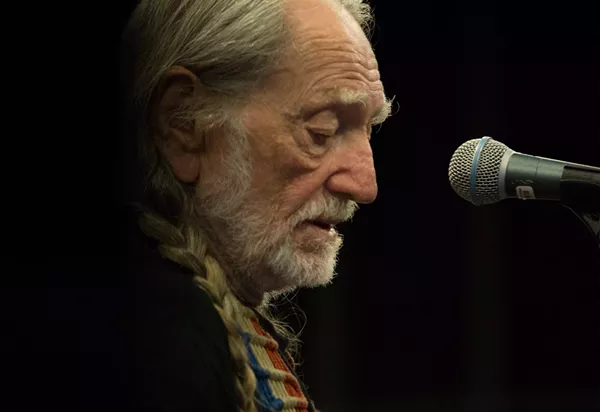 Image via Facebook (Willie Nelson)
Willie Nelson changed the face of country music. There's a restrained complexity in his simple poetry that hardhearted listeners are bound to miss. Even when he's playing the maverick in hits like "Whiskey River," the rollicking showman embraces sensitivity. Fusing the acoustic charm of traditional country with honky tonking edge, Willie feels every bittersweet chord he plays in his core – he knows that cowboys are always adrift but still dreams of finding love regardless of his freewheelin' ways. Wry and reverent, his lyrical genius manifests a rare combination of raw talent and wholehearted humility.
8pm, $50-70, The Majestic Theater, 224 E. Houston
Together Pangea
Wednesday, November 23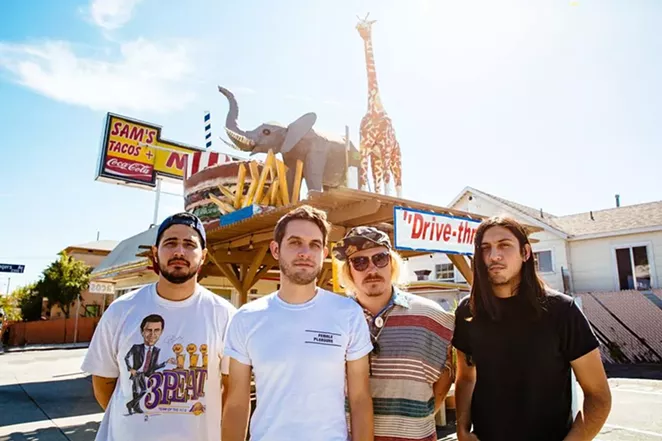 Image via Facebook (together PANGEA)
Another juicy confection served by the crafty folks at Burger Records, Together Pangea throws together sloppy riffs and licks with a cool and cocky attitude. Nosediving into the realm of garage rock revival with megalithic valor, the rowdy rockers are perverse products from the City of Angels who resonate more like imports from across the pond. Downright irreverent, Together Pangea's post-punk nerve evokes the Libertines and Babyshambles whenever Pete Doherty managed to escape rehab. They also suggest the witty and sardonic reflections overheard in the early releases from the Arctic Monkeys. (Think "Mardy Bum" took a trip to SoCal.) Reckless and brassy, Together Pangea dives into the red market of modern rock without the slightest trace of remorse.
8pm, $8, Paper Tiger, 2410 N. Saint Mary's
Sleeping With Sirens
Wednesday, November 23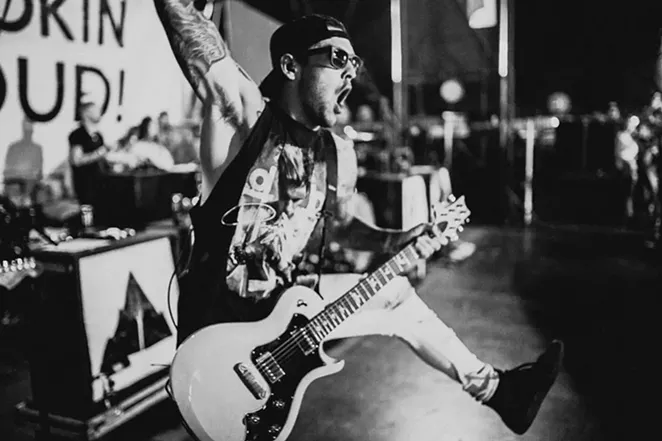 Image via Facebook (Sleeping with Sirens)
Sleeping with Sirens is a nostalgic glance into the past for troubled teens who slowly matured into semi-respectable adults. Wailing the painful insecurities of adolescence, the Florida group injects emo dramatism into conventional pop songs that perfectly capture the woes of pubescent breakups and acne scars. Stirring memories of screamo bands that started out on MySpace – remember Saosin, Silverstein, ect. – Sleeping with Sirens translates the rage of hardcore into a sugary vernacular that echoes like a warm return to angsty youth.
8pm, $24, Alamo City Music Hall, 1305 E. Houston St.

Kool Keith
Wednesday, November 23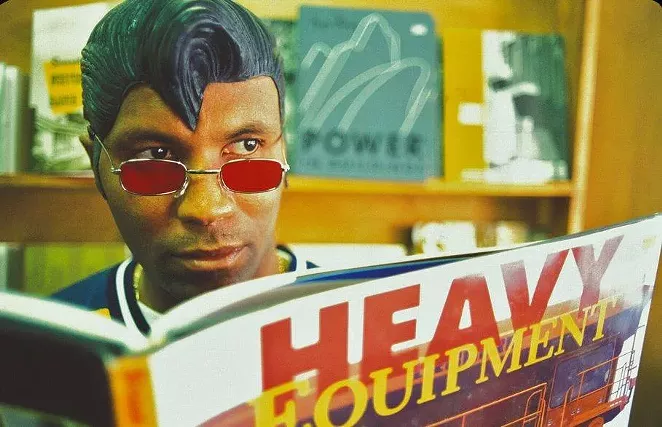 Image via Facebook (The Real Kool Keith)
A man of many faces, "Kool" Keith Thornton slithered into the radio genesis of the underground scene after founding the eminent rap group, Ultramagnetic MCs, in 1984. Known for his synthesis of striking turntable work and left field lyricism, the surrealistic rapper claims to be the progenitor of modern horrorcore – a species of hip-hop that embraces transgressive themes and dark moods. Appropriately, his taste for the occult is palatable in the dark and impressionistic tracks like "Super Hero" with MF Doom on 2016's
Feature Magnetic
. Mulling over Spiderman in the Bronx, he devises complex webs of references from profane strings of seeming non-sequiturs. What results are haunting manifestos for heroes and villains alike.
8pm, $12, Paper Tiger, 2410 N. Saint Mary's St.
Passing Strangers
Wednesday, November 23
Image via Facebook (Passing Strangers)
Dodge the complete chaos that foreshadows Turkey Day with the sweet deliverance of Passing Strangers. A rootsy adventure into the heartland of the 80s pop scene, the band is a personal project of singer-songwriter John Boyd. A proud native of the Alamo City, Boyd adds a dash of southwestern finesse to the cathartic strain of alternative rock that U2 popularized in the punky wake of the Buzzcocks and Sex Pistols. He resonates like a gravelly baritone treading into raspy tenor territory, crooning timely and pensive numbers in the spirit of Bono himself. Churning out velvety tracks with striking titles and catchy choruses – there's a reference to Train laced somewhere in "Jupiter Groupie" – Passing Strangers absolutely nails the easygoing cool of dad rock.
8pm, $10, Sam's Burger Joint, 330 E. Grayson St.