Muuy Biien
Friday, December 2
Image via Facebook (Muuy Biien)
There's something wicked seeping into the groundwater below Athens, Georgia (the quaint college town of indie rock legends like R.E.M. and Of Montreal). Dripping with Southern Gothic hoodoo, Muuy Biien is another experimental project from the sunny acropolis of Athens. The group consolidated their ambient sound in their fourth album,
Age of Uncertainty
, which dropped during October. The essential elements of psychedelic rock all show up to play in this recent release – there are prominent drums and shambling vocals coupled with waves of electric guitar distortion à la the Black Angels. For example, the nefarious drones heard in "Another Chore" bring to mind the bluesy chord progressions that made Norman Greenbaum's "Spirit in the Sky" record gold. Indebted to the 1960's like most psychedelic rockers, Muuy Biien is a crispy Georgia peach that's ripe for pluckin'.
10:30pm, Free, The Mix, 2423 N. Saint Mary's
King Dude
Friday, December 2

Image via Facebook (King Dude)
Dark forces are at work in T.J. Cowgill's King Dude. Stark and prophetic, the Seattle folk project is steeped in sinister shades of the occult. Mumbling choruses with the quick reprise of a satanic incantation, King Dude concocts creepy numbers like "Lucifer Is the Light of the World." Marked by Cowgill's bottomless baritone (his vocal pitch floats somewhere between Johnny Cash and the wrathful god of the Old Testament), King Dude's obscure variety of Americana plays out like campfire songs for the more outdoorsy sects of Luciferians. Twisting assumptions about the relationship between content and form, Cowgill's warped sense of genre prompts the question – do extremely satanic hippies count as metal? You'll have to see to find out.
7pm, $13, Paper Tiger, 2410 N. Saint Mary's St.
Dreamsmas
Friday, December 2
Image via Facebook (Berlin Dream)
The rollicking lineup of Dreamsmas is ushering in the Yuletide spirit with a smattering of performances from local favorites, What? the City Bears, Phantom Chatter and Berlin Dreams. Although the latter band has only recorded material together for less than a year, Berlin Dreams deserve respect for crafting perfectly packaged bursts of songwriting. (The spritely track "Sometimes" unwraps almost too quickly in two minutes.) Dipping their toes into the murky waters of low fidelity, Berlin Dreams boasts scores of nostalgic numbers in the thoughtful vein of Alex G and Elvis Depressedly.
7pm, $5, Limelight, 2718 N. Saint Mary's St.
D.T. Buffkin, Garrett T. Capps
Friday, December 2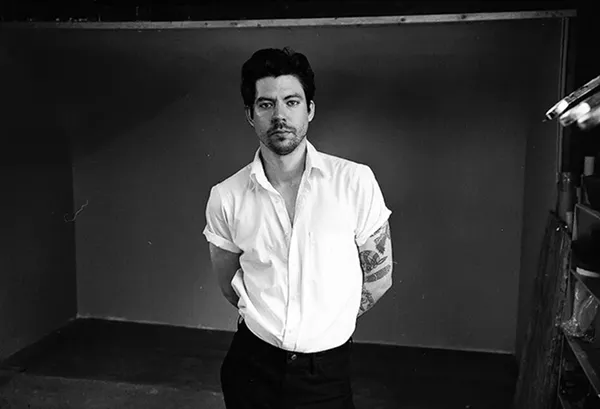 Image via Facebook (D.T. Buffkin)
Cut a rug with D.T. Buffkin and Garrett T. Capps at Lowcountry, the sweetest little watering hole in Southtown. Sharply contrasting the weary exhaustion of the winter season, both Buffkin and Capps construct lively harmonies on the backbone of traditional country tropes. While Capps lends some irony to the greats of outlaw – remember Waylon and Willie's more whimsical moments – the janglin' piano and coarse vocals heard in tracks like Buffkin's "Sandalwood" strike listeners like a strong pull of bourbon. The two honky tonkers and their respective bands round out the long and trying year during the last First Friday of 2016.
8pm, Free, Lowcountry, 318 Martinez St.
Levees
Saturday, December 3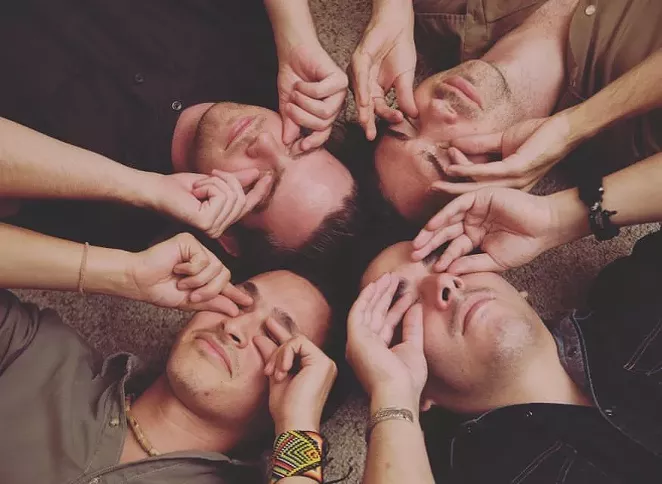 Image via Facebook (Levees)
Levees are celebrating their latest release,
Another Medicine
, following the debut of their eponymous EP from back in January. Jetting down the freeway their customary lane, the band continues to borrow notes from Charles Bradley by stripping down rock 'n' roll tunes to their more soulful blueprints. In tracks like "Broken Cups," we hear brothers Kyle and Kody Anderson crafting spotless guitar parts that ricochet across the jagged soundscape of their rock bottom. "I've got nowhere left to go," howls Kody Anderson with bravado. "Yeah, my eyes, they stay so low." But, layered with point-perfect harmonies and percussion, the opposite seems to be the case for Levees – things are definitely looking up.
8pm, $5, Paper Tiger, 2410 N. Saint Mary's St.
Nag Champa
Sunday, December 4

Image via Facebook (Nag Champa)
Like the wisps of smoke pouring from a stick of incense, Nag Champa subsumes confined spaces. Redolent of the sultry ambiance heard in digital cumbia, the effervescent group filters African-Caribbean rhythms through the booty clappin' lens of jungletek. Saturated with heavy bass, the clubby tracks on their most recent release,
Puro Pinche Pari,
summon a hot and humid atmosphere that feels like a subtropical party. If you need any additional proof of Nag Champa's trappy prowess, check out their steamy version of Drake's "Hot Line Bling."
9pm, Free, Limelight, 2718 N. Saint Mary's St.