Hudson Moore
Wednesday, Dec. 14


Well, damn son, Hudson Moore is one sexy country dude. On his latest album
Getaway
,
you'll get the feeling he's singing straight to you especially on "Sand In The Bed" - "swimming under those king size covers and wrapping my arms around you sweetheart" (Yes, Gawd!). His baritone vocals, accented with a hint of country twang, serenade the listener as country pop rock progressions sail you far away from all the complicated dealings of your average American life. Incorporating elements of folk and atmospheric indie rock, Moore finds a way to communicate a relatively overdone sound in a sharp and interesting way.
7:30pm, $7-$30, Sam's Burger Joint, 330 E. Grayson St.
— Chris Conde




Photo by Ismael Rodriguez
The Josh Glenn Experiment
Friday, Dec. 16

Josh of The Josh Glenn Experiment has a cover of Nina Simone's "Feeling Good" that might be the best cover of any song ever covered by anyone...ever. Seriously though. It's soulful, curious and perfectly translates the spirit in which the song was written, an uneasy feat for your average singer-songwriter, which Josh Glenn most certainly isn't. Acoustic guitar strums, percussive guitar taps, and clever riffing braid into themselves as Glenn's show usually involves him building his songs live using loop pedals making for an engrossing experience. Catch him for the release of his sonically recorded new album Orange Moon*. Wi
th Jimmy Willden, Volcan, 9pm, $5, 502 Bar, 502 Embassy Oaks #138
— CC

*Originally said Blood Orange. The
Current
regrets the error
.

Spies Like Us
Friday, Dec. 16
Bust out those black and white creepers and get ready to skank dude cuz you're about to be swept into a sea of brass, punk rock drumming and quivering "Whoas". You guessed it! It's a ska show! Gaining some notability in the mainstream by artists like Sublime, No Doubt and The Mighty Mighty Bosstones, ska lived a relatively short life in the eyes of pop culture. Refusing to succumb to mainstream's dictatorship, a handful of bands like San Antonio's own Spies Like Us charge on into the checkered pattern horizon. With local brethren Kill Liberal and Ghouls Club, the night is guaranteed to quench the thirst for everything two tone. 9pm, $5-$8, Limelight, 2718 N. St. Mary's
— CC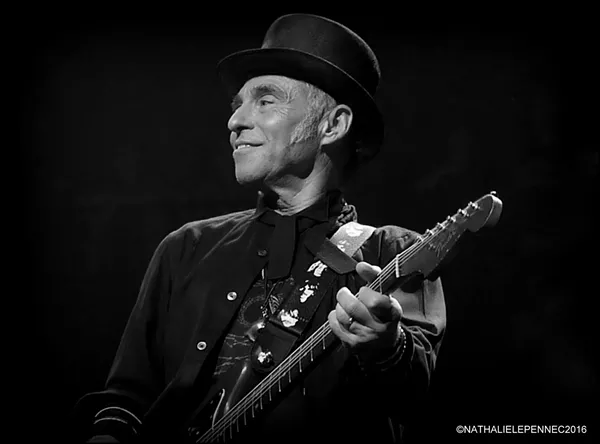 Nils Lofgren
Friday, Dec. 16
Most recognized for his membership in Bruce Springsteen's E. Street Band (whom he was inducted to the rock and roll hall of fame with back in 2014) Chicago born, Nils Lofgren is pretty much a rock and roll legend. Joining Neil Young's band as a teenager and playing guitar and piano on Young's album After The Gold Rush Lofgren's contribution to classic rock and roll is far from understated. On tour with actually a surprising number of dates in Texas, Nils Lofgren stops in San Antonio to captivate our minds and hearts with his seasoned songwriting and charming vocal refrains. 8pm, $49.50, The Tobin Center for the Performing Arts, 100 Auditorium Circle — CC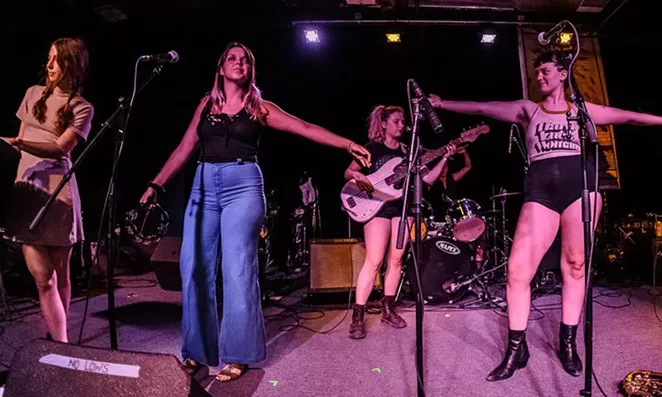 Sailor Poon
(Rape Crisis Center Benefit Show) Friday, Dec. 16

Ever dreamed about running amuck with the clique of cool sluts in school? (You know, the D.Y.I. bad bitches who listened to Bikini Kill and were notorious for foolin' around in the parking lot?) Well, here's the best chance to live out the fantasy. Dripping with riot grrrl sarcasm, Sailor Poon teleports the punky politics of the Pacific Northwest to the sweltering Tejas heat. Sneering deviant numbers like "Hairy Woman" and "Leather Daddy" on Pooney Tunes, these rockin' banshees throw punches with brassy fistfuls of third wave feminism. It's hard-biting cumcore for the masses. And, in the name of poon, they will punish you.
8pm, $5, Imagine Books and Records, 8373 Culebra Road
— Abby Mangel

Couresy of Robert Earl Keen
Robert Earl Keen
Saturday, Dec. 17

According to
Americanamusic.org
, Americana is "contemporary music that incorporates elements of various American roots music styles, including country, roots-rock, folk, bluegrass, R&B and blues, resulting in a distinctive roots-oriented sound that lives in a world apart from the pure forms of the genres upon which it may draw." Robert Earl Keen's extensive ten-album catalog is a direct reflection of the genre. With a small stint in Nashville after building some momentum with shows at Gruene Hall and The Cactus Cafe in the early 1980s, Keen eventually moved back to Texas where he ultimately found mainstream success.
8pm, $37.50-$75, Aztec Theater, 104 N. St. Mary's
— CC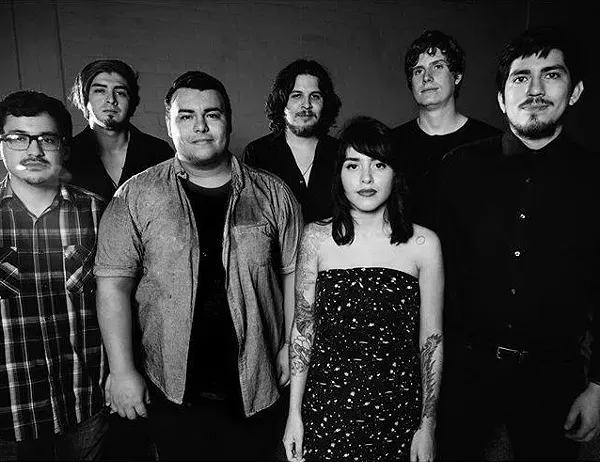 Winter Makes Me Miss You Fest
Saturday, Dec. 17
A long two years have come and gone since the last iteration of the Winter Makes Me Miss You Fest, but the nostalgia-laden lineup is returning in full force. Summoning forth a horde of saintly spirits, the show reins in the wide emotional breadth of the winter season with indie rockers galore. Topping the bill are the hometown heroes of Deer Vibes, a sweeping orchestra that moonlights as a rock band in the transoceanic vein of Beirut and DeVotchKa. However, the space cadets of Celeste'al Descent and Secrete Silent are also slated to spread some cheer among other local acts. Bring tidings of joy and ditch any holiday humbugs, as the frosty festival is doubling as a community food drive.
5pm, $6-8, The Korova, 107 E. Martin St.
— AM


Sims/Air Credits
Sunday, Dec. 18
There's a lot of terrible hip hop out there. Besides the obvious mainstream garbage, indie hip hop isn't excused from putting less than palatable rappers with weak ass flows and tired beats. Andrew Sims, better known just as "Sims" manages to float high above the post apocalyptic wasteland of hip hop with his clever syllabic patterns, curious lyricism and smooth delivery over intelligent beats. Hailing from Minnesota and gaining some traction in the independent rap scene in Minneapolis, Sims, along with some friends he met in school, eventually formed the hip hop conglomerate Doomtree which would go on to release some of the best independent hip hop of the century. On a solo tour with Air Credits, Sims is sure to deliver a beacon hope to a dying breed of intelligent, independent hip hop heads.
7pm, $13, Paper Tiger, 2410 N. St. Mary's
— CC