https://www.facebook.com/theGZA/
On Saturday, August 19, GZA of the legendary Wu-Tang Clan will make an appearance at Paper Tiger. Holy. Shit.
Back in 2015, a survey was done analyzing who had the most extensive vocabulary in hip-hop. Though, he didn't come in first, Wu-Tang Clan's GZA, AKA "The Genius", snagged an honorable second place to the weirdo indie rapper Aesop Rock, a pretty notable feat considering Aesop probably gets off on reading dictionaries.
Circling back to GZA. What sets this particular Clan member apart from most rappers, especially those from the "gangsta rap" era, were the truly unique references in his lyrics, like on the 1995 track "Duel Of The Iron Mic":
Picture bloodbaths and elevator shafts/ like these murderous rhymes tight from genuine craft/ check the print, it's where veterans spark the letterings/ slow moving mc's is waitin' for the editin'/ the liquid soluble that made up the chemistry/ a gaseous element that burned down your ministry'
I don't recall too many other chemistry references in hip-hop from that era.
It's not everyday a Wu-Tang Clan member comes to town, and with Paper Tiger being the venue, it's probably a good idea to snatch up these tickets quick.
Tickets go on sale Friday, March 3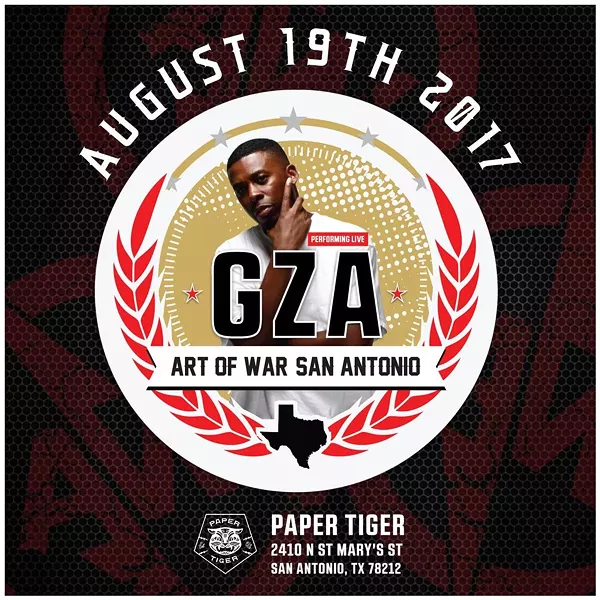 facebook.com/papertigersa