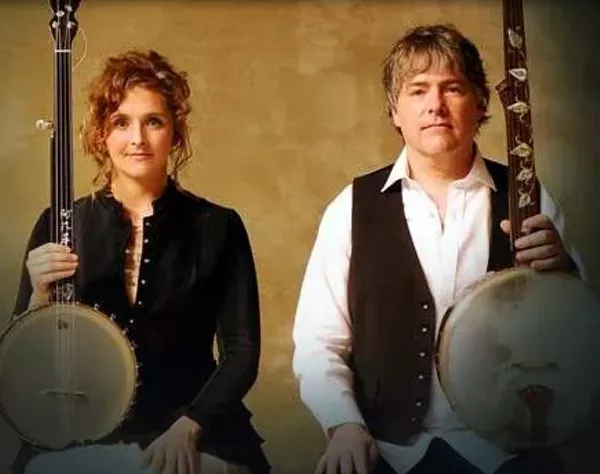 https://www.facebook.com/belafleckbanjo/
Bela Fleck & Abigail Washburn
Thursday, March 9
Basically the Beyonce and Jay-Z of bluegrass music, husband and wife duo Bela Fleck & Abigail Washburn join forces to create incredible movements with their respective banjos. One might scoff and say "nah, two banjos is too many." But I say to you, dear reader, nonsense. Because listening to Washburn's voice weave in and out of her and Fleck's intricate, feverish banjo picking is a musical experience you just cannot knock – no matter what your tastes. 7:30pm, $24.50-$64.50, Tobin Center For The Performing Arts, 100 Auditorium Cir.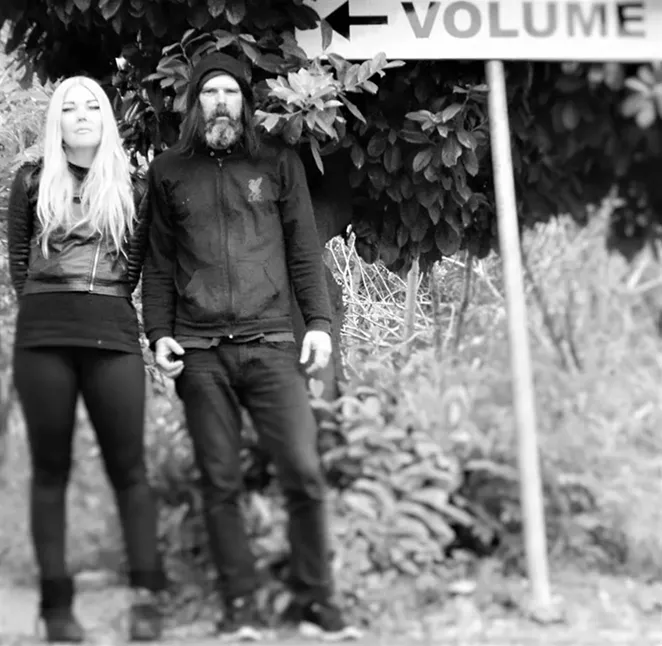 https://www.facebook.com/juciferofficial/
Jucifer
Thursday, March 9
If getting crushed to death by a tidal wave of slow, powerful distortion sounds appealing to you, then meet Jucifer. A portmanteau of OJ Simpson and Lucifer, the two-piece have been touring incessantly since the mid '90s, and in 2013 actually managed to play something like 30 countries. The metal duo is composed of Gazelle Amber Valentine on lead guitar and vocals, and her husband Edgar Livengood on drums, playing down-tempo sludge metal that kind of sounds like a bomb exploding in slow motion. With Cursus, 8pm, $8, The Korova, 107 E. Martin St.
https://www.facebook.com/PILLTHEBAND/
Pill
Friday, March 10

Hailing from Brooklyn and sounding like a weird but well-done mash-up of '90s grunge, avant garde jazz and punk rock, Pill is a breath of fresh air in this over-saturated and tired surf, garage-wave era that we're currently stuck in. Some would call them "no wave", others maybe "post punk." No matter the label, at the end of the day, they're are doing some interesting shit that's definitely worth checking out. With Period Bomb, 8pm, Free, Paper Tiger, 2410 N. St. Mary's St.
https://www.facebook.com/thebandofheathens/
Band of Heathens
Friday, March 10
Austin rockers Band Of Heathens manage to incorporate a delightful blend of soul, blues and country-pop for a mix that pretty much sounds like all the best parts of Texas. Duende, the the band's fifth studio album released in January of this year, marks their tenth year as a group of collective Heathens. With Red Shahan, 8pm, $20-$25, Luckenbach Dancehall, 412 Luckenbach Town Loop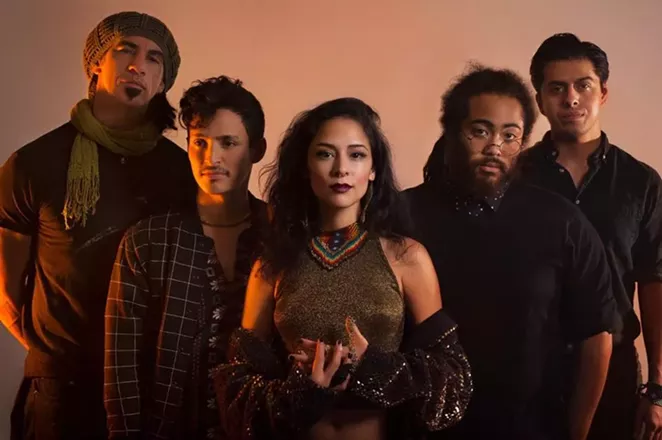 https://www.facebook.com/feminaxmusic/
Femina-X Multiverse Album Release
Saturday, March 11
Even if you haven't been living in San Antonio for very long, if you've made at least an attempt at exploring the local music scene, chances are you've stumbled upon the eclectic musings of Femina-X. The SA five-piece, led by singer Daniela Riojas, explore the sounds of a variety of genres, a blend of tribal, electronic, Latin and World music. Their new album, Multiverse, exhibits a bit more focus and vocal control from Riojas, and is definitely a step further into the weird and cosmic world that is Femina-X. With Fort Never, Volcan, Mexicans With Guns, 9pm, $7-$10, Limelight, 2718 N. St. Mary's St.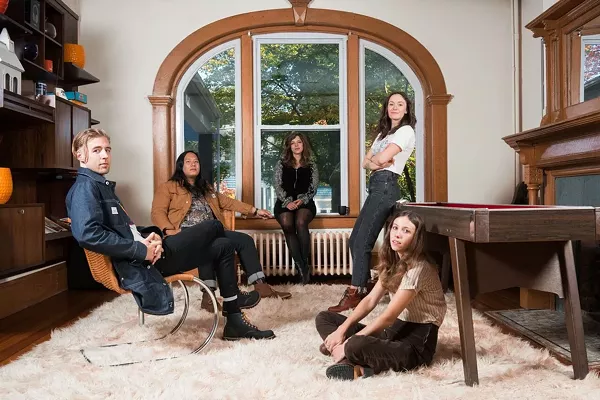 The Wild Reeds
Saturday, March 11

The Wild Reeds are the perfect soundtrack for staring out the window during long road trips through the heartland of North America. Three part harmonies twist over majestic folk music, a delightful blend with the emotionally charged vocals of, say, The Indigo Girls, and the triumphant galloping instrumentation of a band like Fleet Foxes. Based in Los Angeles and on tour across the United States, this folksy five piece take epic indie music to new heights with their damn good songwriting and dynamic instrumentation. With Blank Range, We Leave At Midnight, 9:30pm, $5-$8, 502 Bar, 502 Embassy Oaks
https://www.facebook.com/desertmountaintribe/
Desert Mountain Tribe
Sunday, March 12

If you're gonna make psychedelic rock 'n roll, you might as well just go all the way with it, drop some acid and fall off the edge of the universe. That's exactly what Desert Mountain Tribe does. We're not sure how long we've been tripping with them. Or if we're even tripping at all anymore. Maybe this is just life now, along for the ride while this London three piece bounces us into a swirling rainbow oblivion with echoing soundscapes and gigantic neo-psyche/stoner-rock movements. Basically, prepare to get lost – in the best way possible. With Mockingbird Express, Flower Jesus, Chew, 4:20pm, $7, K23, 704 Fredericksburg Rd.