The new year brought us a new crop of shows, and 2017 has been no slouch. Is it just us or have an increasing number of amazing shows been popping up as of late?
For instance, 2017 definitely marks the largest number of SXSW "spillover" sets our city has seen in a long time (maybe ever?), and with festivals like Maverick Music Fest and the presence of venues like Paper Tiger and The Aztec Theatre stepping it up to book great talent on the regular, the selection and caliber of artist visiting our town is starting to look better and better.
Here's just a few of the many shows that we're very stoked about for 2017.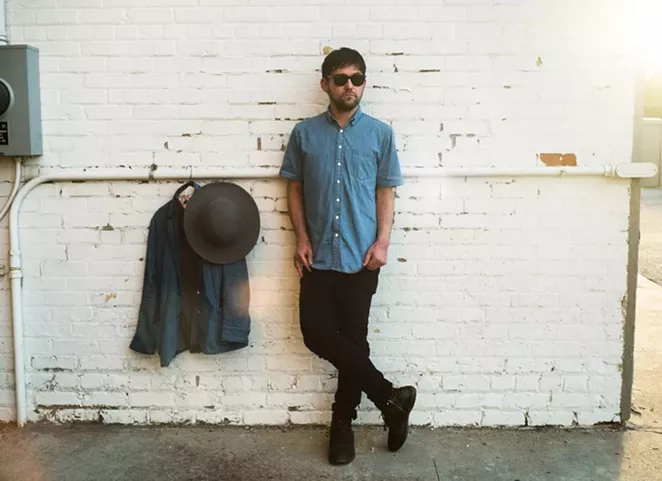 https://www.facebook.com/conoroberst/
Conor Oberst
Tuesday, March 14

Named best songwriter of the year by Rolling Stone in 2008, some might say Conor Oberst is the next generation's Elliott Smith, with vulnerable lyrics and deeply emotional vocals. Most known for his work in the super-duper sad-boy outfit Bright Eyes, Oberst would pave the way for bands like Circa Survive, and Glassjaw — bands with singers known for emoting the sometimes painful depths of human emotion. With The Felice Brothers, 8pm, $26, Paper Tiger, 2410 N. St. Mary's St.
https://www.facebook.com/arianagrande/
Ariana Grande
Thursday, April 6

Bursting into pop music after her role as Cat Valentine in the Nickelodeon series Victorious, Ariana Grande is quickly becoming one of the most admired female pop vocalists on the planet, not only because her voice but also the charming and goofy persona she often lets shine through her TV appearances, like on SNL. On tour in support of her latest album, Dangerous Woman, Ariana Grande's definitely one of the biggest names to roll through Alamo City this year.
7:30pm, $36, AT&T Center, 1 AT&T Center Pkwy.


https://www.facebook.com/Morrissey/
Morrissey,
Wednesday, April 12


Ok, we know we've been back and forth with Morrissey, especially since he cancelled on us twice last year. So the relationship at this point is...complicated. Let's hope the third time is a charm for the Pope of Mope's date with SA.
8pm, $49.50-$69.50, Tobin Center For The Performing Arts, 100 Auditorium Cir.
https://www.facebook.com/aperfectcircle/
A Perfect Circle


Wednesday, April 26

Forming in 1999, A Perfect Circle would release three albums over the course of 5 years before announcing a hiatus so frontman Maynard James Keenan could focus on writing Tool's
10,000 Days
. The alternative/prog/art-metal band has had several lineup changes over the years which included members of Smashing Pumpkins, Tool and one point Marilyn Manson. Reunited back in 2010, the band continues to tour on and off and tease their fans with rumors of a new album. 8pm, $37+, AT&T Center, 1 AT&T Center Pkwy.
https://www.facebook.com/Kehlanimusic/
Kehlani
Thursday, May 25
Probably one the most exciting up-and-coming R&B artist right now, Kehlani isn't your typical pop or R&B songstress. Donning more ink than your punk rock boyfriend, Kehlani looks like she'd work as a tattoo artist rather than dancing on stage and singing, which she does with a sexy swagger reminiscent of the late Aaliyah. But getting into the limelight wasn't an overnight endeavor for the Oakland based singer. Kehlani's path has been gritty and trying, which, to the attentive listener, can be heard through her crooning.
With Ella Mai, Jahkoy, Noodles, 8pm, $25 (Sold Out), Alamo City Music Hall, 1305 E. Houston St.
https://www.facebook.com/ATDImusic/
At The Drive In
Friday, June 9
"'Cause I'm a million miles away/when you get this letter/Jagged pulp sliced in my veins/I write to remember." No one knew what the hell singer Cedric Bixler was talking about throughout the majority of At The Drive In's catalog. However, if you considered yourself a fan of the post-punk, weirdo rock outfit from El Paso, ya kinda didn't give a fuck
what
Bixler was saying in his lyrics. Returning with their first album in 17 years, At The Drive In helped shape the landscape of post-punk and, really, rock and roll for the 2000s.
With La Butcherettes,
8pm, $40, Aztec Theatre, 104 N. St. Mary's St.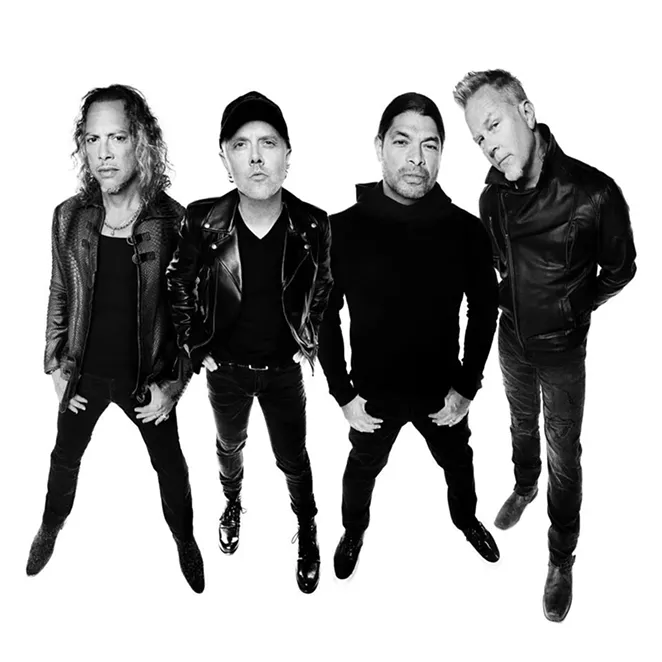 https://www.facebook.com/Metallica/
Metallica
Wednesday June 14
Not talking about anything after
The Black Album,
I think most of us can agree that Metallica was probably one of the best metal bands to ever emerge from the 80s. But we're preaching to the choir here, right, San Antonio? Despite how much the metal scene has died down in The Alamo City, let alone thrash metal in general, Metallica will always be be a part of our history and culture. Back on tour in support of their latest album
Hardwired...To Self Destruct
, Metallica will always be a welcome guest here in SA and, if you're worried about them playing too much their new material, don't be. Rumor has it that the majority of the show is music from the early years.
6pm, $71.50-$155.50
,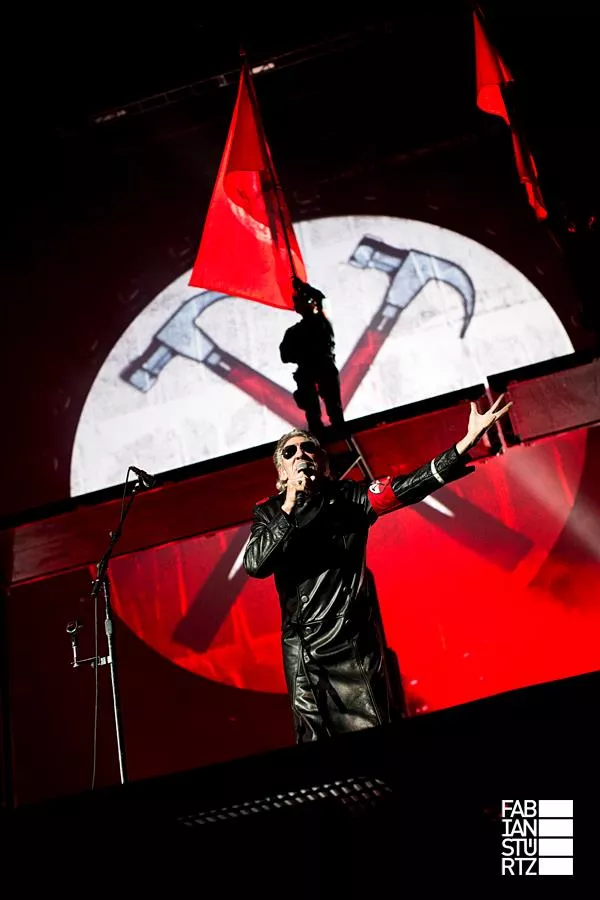 https://www.facebook.com/rogerwaters/
Roger Waters
Saturday, July 1
Co-founder of the prog/psychedelic rock group that produced monumental works of art, like
The Wall
and
Darkside Of The Moon
, Roger Waters played bass in Pink Floyd before the departure of Syd Barrett in 1968, when he then assumed the role of primary lyricist, co-vocalist and overall band leader. Back in the U.S. for the first time in 4 years, Waters' work in Pink Floyd will go down in history as some of the most influential moments in rock and roll.
8pm, $55+, AT&T Center, 1 AT&T Center Pkwy
https://www.facebook.com/johnmayer/
John Mayer
Thursday, August 3
If you think that John Mayer is some douche bag pop dude with an acoustic guitar, Mayer himself might jokingly say you're correct. However, if you haven't listened to John Mayer Trio or the tracks off his new EP The Search For Everything - Wave Two, you might be selling yourself short on some very good music you will probably enjoy. Sure, he burst into pop culture consciousness with "Your Body Is A Wonderland," which won him a Grammy back in 2003 for Best Male Pop Vocal Performance, and he continues to write music that most people will judge him for. But haters gonna hate. And Mayer's gonna do him. 7pm, $45+, AT&T Center, 1 AT&T Center Pkwy.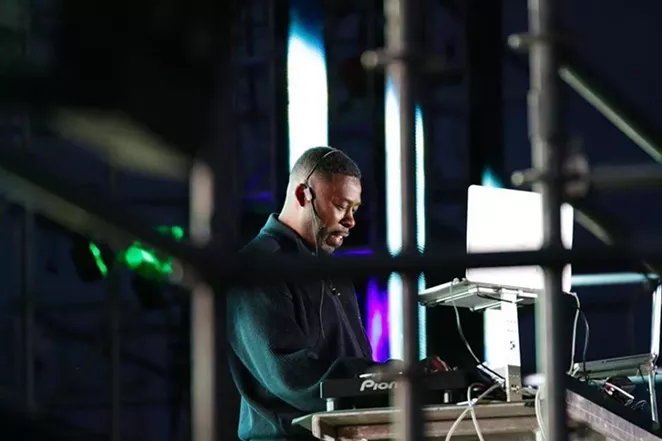 https://www.facebook.com/theGZA/
The GZA
Saturday, August 19


In a 2014
TED Talk
, GZA explained, "Hip hop is my vehicle to scientific and universal enlightenment." The master lyricist went on to say that he had always been curious about physics and the elements of nature, which wouldn't be a surprise to any devoted listener of the Wu-Tang clan. GZA was always the one member of the legendary Staten Island hip-hop collective who would blow your mind with insane raps while delivering references on space and time and physics and other weird, scientific-sounding shit. With the new album he's set to release this year titled
Dark Matter,
probably safe to say you can expect more of what you love from the rapper alternately known as "the genius."
4pm, $20/$25, Paper Tiger, 2410 N. St. Mary's St.