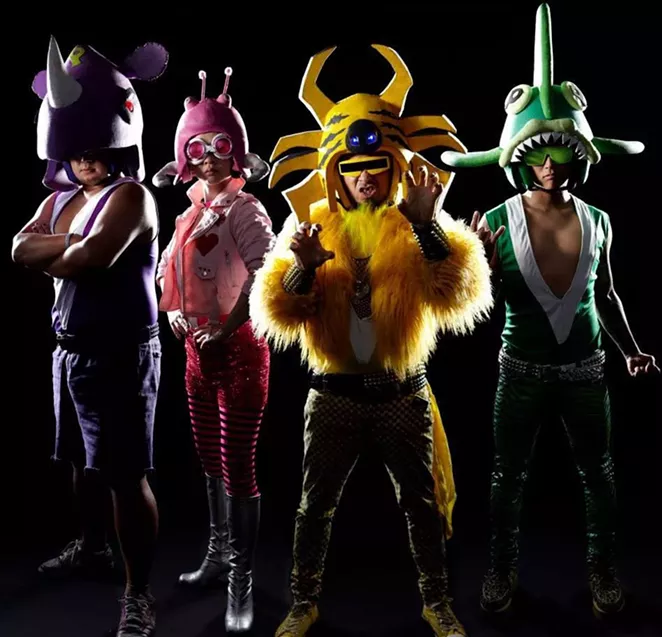 https://www.facebook.com/peelanderz/
Peelander Z
Wednesday, April 19
Formed in 1998, Peelander-Z is punk band based out of New York City whose founding members are originally from Japan. The band book themselves as "Japanese Comic Action Punk", and they're said to have one of the most wacky live shows to date. Rocking out in bright colored costumes that they'll tell you is their skin, Peelander-Z encourages audience participation for a variety of activities during their set – for instance, something they call "human bowling." The four piece have played major music festivals including Bonnaroo, Vans Warped Tour, and SXSW and have been featured on Comedy Central. If you're looking to have probably the weirdest Wednesday night of this year, you don't want to miss this show. With Bitforce, 9pm, $6-$10, Limelight, 2718 N. St. Mary's St.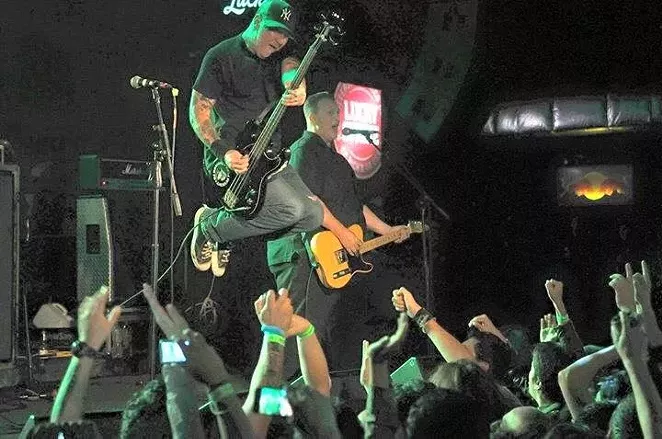 https://www.facebook.com/OfficialCjRamone/
CJ Ramone
Thursday, April 20
Deserting the Marines to replace bassist Dee Dee Ramone in The Ramones, CJ Ramone, born Christopher Joseph Ward, played with the punk rock legends from 1989 until 1996, when the band splintered. A few random gigs later (including being the door guy at New York's techno church nightclub Limelight), Ward played in several bands including The Remainz, a Ramones tribute band with the original Ramones bassist Dee Dee Ramone, his wife Barbara Zampini, and Marky Ramone (that is, until Dee Dee Ramone died of a heroin overdose). On tour in support of American Beauty, Ward continues the American punk rock legacy that was The Ramones. With Big Eyes, 7:30pm, $13-$15, The Korova, 107 E. Martin St.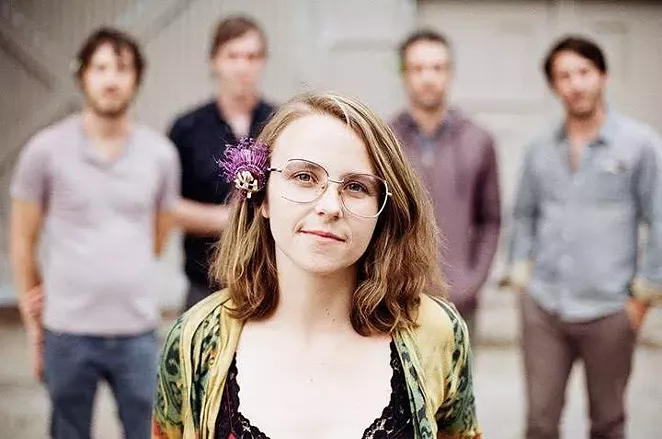 https://www.facebook.com/TheDeerMusic/
The Deer, Deer Vibes
Thursday, April 20
Originally called Grace Park & The Deer, Austin-based indie folk band The Deer isn't just some dime-a-dozen hipster folk band from South Texas begging for listeners. Their music is smart, well thought out and has an attention to detail that shines through in their songs, setting themselves apart from the more mundane tendencies of the genre. Also on the bill are local SA indie conglomerate Deer Vibes, an orchestral indie pop rock act who been active over the years and led by Michael Carillo, who also fronts his alt-country side project Michael J. and the Foxes and just so happens to run the music venue Ventura. 9pm, $10, Limelight, 2718 N. St. Mary's St.


Willie Nelson
Friday, April 21
What can we say about Willie Nelson that hasn't been said before? The singer-songwriter, poet, actor, author and activist is turning 84 this month, and judging by his performance at this past San Antonio Rodeo, he's not throwing in the red bandana anytime soon. One of the pioneers of the sub-genre outlaw country, a reaction to the conservative mainstream Nashville country of the 1960s, Nelson has released 200 albums over the course of 60 years and remains one of the most revered musicians to contribute to American music. With Kacey Musgraves, 7pm, $59.12-$2,150.58, Whitewater Amphitheater, 11860 FM 306, New Braunfels, TX, 78132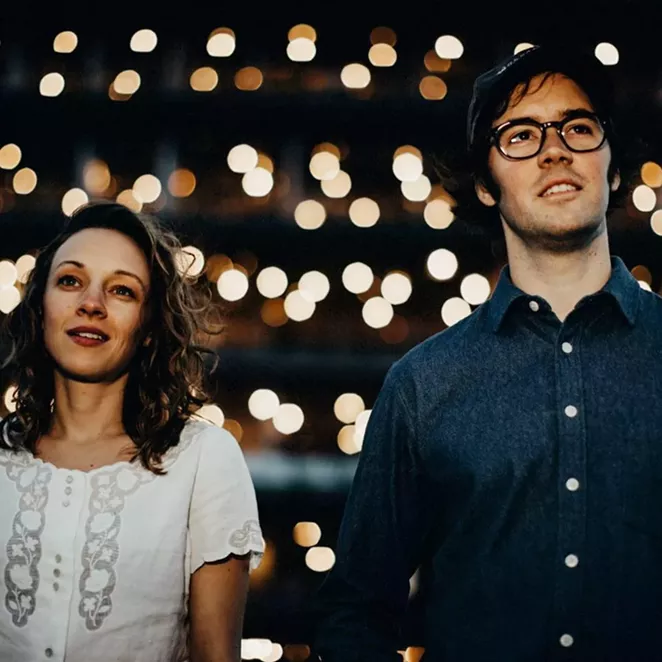 https://www.facebook.com/MandolinOrange/
Mandolin Orange
Friday, April 21
Producing artists and bands like James Taylor and Ben Folds Five, Chapel Hill, North Carolina has held a reputation for being one of the music hubs of the Southeastern United States. Folk Americana duo Mandlolin Orange are a part of this community and represent it well with their soulful alt-country folk and rich harmonies that sound like the perfect backdrop for backwoods campfire on a cool, spring night. The band consists of Andrew Marlin (vocals, mandolin, guitar, banjo) and Emily Frantz (vocals, violin, guitar) who lead listeners through chilled out southern sounding songs that feel just a little bit melancholy without diving head first into dark folk or southern gothic. With The Dead Tongues, 7pm, $12, Paper Tiger, 2410 N. St. Mary's St.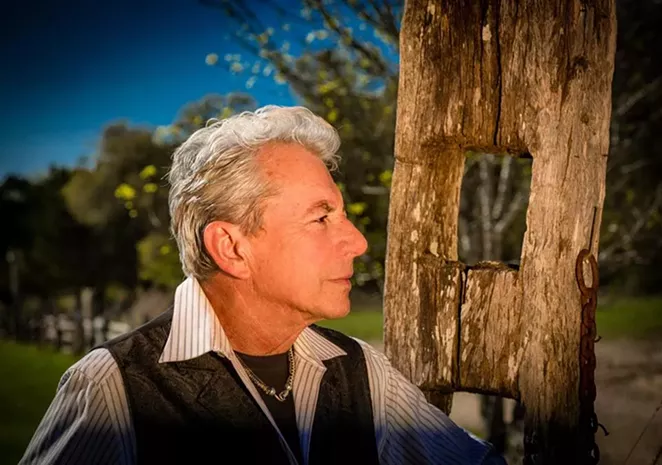 https://www.facebook.com/Joe-Ely-197371668968/
Joe Ely
Friday, April 21
Lubbock-born Joe Ely's musical resume is pretty badass. Touring with The Clash (and singing backup on their monumental single "Should I Stay or Should I Go") in the late 70s with his band The Flatlanders, Ely has been active in the rock and country communities for almost half a century. His solo work seems to have been garnering him the most attention though, especially on his 2015 release Panhandle Rambler, which has solidified his place as a true Texas icon with his reflective and very Texas-sounding singer-songwriter songs.. 7pm, $20-$70, Sam's Burger Joint, 330 E. Grayson St.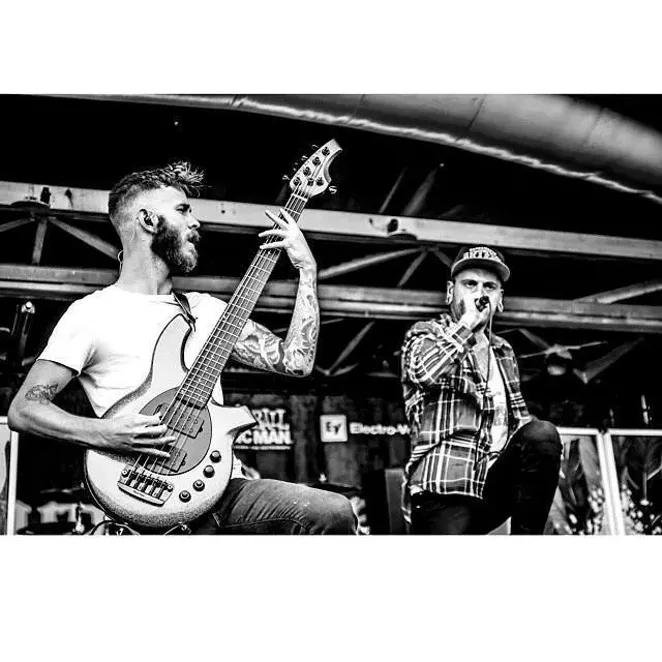 https://www.facebook.com/ChelseaGrinMetal/
Chelsea Grin
Saturday, April 22

Breakdowns upon breakdowns, Chelsea Grin is sort of straight-to-the-point metal core that was written with the mosh-pitting scene kid of the early 2000s in mind. Sharing the same label as post hardcore pals At The Drive In (Rise Records), Chelsea Grin formed in 2007 in the Mormon epicenter of the earth, Salt Lake City, Utah. Over the years, the band's sound has evolved but still remains pretty true to their metal core roots with their banshee screeching vocals and mix of heavy distorted guitar and slamming drums. On tour with a collection of metal core bands, this is definitely a show to process all that angst you've been building up through the work week. With Ice Nine Kills, Gideon, Enterprise Earth, 6pm, $16, Paper Tiger, 2420 N. St. Mary's St.
Record Store Day W/ Pop Pistol & More
Saturday, April 22
With their steady rotation of stacked shows, Imagine Books & Records have been solidifying themselves as maybe a little more than just a DIY venue. The shop has, for two years in a row, thrown the weeklong Imagine Fest, which showcases pretty much all the best local bands active in San Antonio as well as scoops some of the bubbling over SXSW spillover talent we see flooding out of Austin more and more each year. This bill features Pop Pistol, the recently active-again atmospheric indie pop band, psychedelic rockers True Indigo and Darian Thomas, former YOSA member who assumes a role in various projects including Femina-X, Deer Vibes, and Saturn Skies. Free, 7pm, Imagine Books and Records, 8373 Culebra Road 201B