Breathe in deep. Go for it. Just close your eyes and breathe in through your nose – we'll wait... Smell that? It smells like summer baby, and we've compiled a list of some of the best concerts, shows, festivals and dance parties to get that blood pumping. Summer is that time of year to just let loose, get out of the house and do something spontaneous and adventurous; to make memories over cold beer at concerts or remind your friends who's the best dancer in the group (we see you out there, SA).
Whatever you're into, be it metal shows, psych rock festivals or dance parties, there's likely more than one event on this list that you'll dig.
Metallica Wedneday, June 14
Now might be the time to rummage through your closet and grab your vintage Ride The Lightning T-shirt, because Metallica will soon be back to shred your face off. The legendary thrashers will be gracing our fair city during their WorldWired 2017 tour — a 25-city sprawl across North America in support of their latest album Hardwired...To Self Destruct, released in late 2016. Even though their latest efforts don't exactly live up to the first five albums, we're still pretty stoked for their return. At this point, tickets are probably close to selling out, so might want to jump on it, fam. 6pm, $55-$155, Alamodome, 100 Montana St.
Enrique Iglesias, Pitbull Saturday, June 17
Throw the top down on your Jeep and scream "aye papi!" because two of Miami's international stars are making their way to San Antonio. Before jumping into the waters of world stardom (and when he still had that mole), Enrique Iglesias was asked to contribute a song to Will Smith's Wild Wild West, after the Fresh Prince attended one of Iglesias' concerts. "Bailamos" would become an international hit, and boys and girls across the planet eventually traded in their Ricky Martin posters for ones of Enrique Iglesias who, to many, still holds the title for Latin King of Pop. On tour with "Timber" rapper Pitbull, these two Miami hot boys are back to make sure this summer is a hot one in the Alamo City. With CNCO, 730pm, $39-$747, ATT Center, 1 AT&T Center Parkway.
Black Marble Tuesday, June 27
In the vein of Depeche Mode, Bauhaus and 80s darkwave, Black Marble is another project riding this latest, ahem, wave of synth-driven sad electronic music, fit for staying up late and crying into your journal (or dancing in a graveyard or whatever). The vocals sound a little bit like SA-born Neon Indian and the music lands somewhere between the echoey drum hits of Com Truise and guitar riffing of The Cure. Despite all these references to bands of past and present, Chris Stewart, A.K.A. Black Marble, is definitely one of our favorites of this new wave of dark electronica. With DRAA, Body Of Light, 8pm, $12, Paper Tiger, 2410 N. St. Mary's St.
Roger Waters Saturday, July 1
Get ready to get weird. Co-founder of the prog/psychedelic rock group that produced monumental works of art like The Wall and Darkside Of The Moon, Roger Waters was Pink Floyd's bass player before the departure of Syd Barrett in 1968, when Waters then assumed the role of lyricist, vocalist and overall band leader. His work in Pink Floyd will go down as some of the most influential and trippy moments in rock and roll history. Catch him while you can. The last time Waters toured the United States was four years ago. 8pm, $55+, AT&T Center, 1 AT&T Center Pkwy
Jungle Boogie III Saturday, July 1
With a seriously dope live show that will bounce you into an evanescent mist of vapor waves and vintage electro drum beats, Dolphin Dilemma aims to convince us to not take life so seriously and to get lost in the magic that is funky electronic music. Equipped with a mini Korg synth and an RC-300 loop station, Zachariah Applebaum, who makes up one third of the local psychedelic prog-rock band Verisimilitude, pulls us through a soundtrack of 1970s future soundscapes for "Jungle Boogie III" which will feature to-be-announced artists (they're usually pretty danceable groups), a cash prize dance contest and an excuse to get down and dirty on the dance floor. 8pm, $3-$6, Ventura, 1011 Avenue B.
Earth Wind & Fire Saturday, July 22
Winning pretty much every award a band can win— from Grammys, to lifetime achievement awards, to being inducted into the Rock & Roll Hall of Fame — Chicago's dynamic Earth, Wind & Fire really don't need introduction. The 10-piece band, whose songs have been played at probably every dance party ever since the '70s, will grace the Alamo City with their blend of R&B, soul, funk, jazz, disco, pop, rock, Latin and African music. Also on the bill is Chic featuring Nile Rodgers, who rose to fame during the disco era with hits "Le Freak", "Everybody Dance" and "I Want Your Love." Check it out for a night of nostalgia and a seriously good time. 8pm, $55+, AT&T Center, 1 AT&T Center Pkwy.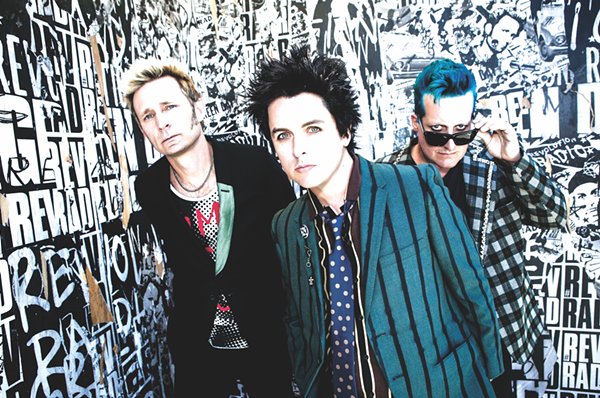 Float Fest 2017 Saturday, July 22 & Sunday, July 23
This year's Float Fest is sure to be the biggest Texas tubing event of summer '17. The 2-day riverside extravaganza features floating, carnival grounds and rides, vendors and an eclectic 2-day lineup of musicians. Headlining acts include pop EDM phenomenon Zedd (Saturday) and rock-n-rollers Weezer and Cage the Elephant (Sunday) preceded by electro-indie trio Passion Pit, the psychedelic tunes of MGMT, mashup DJ Girl Talk, rap acts like Mac Miller and Mike Jones, pop artists Snakeships and more! All this and tubing too? Say it ain't so! The Festival grounds provide misting and water refill stations to cool off, and various sponsor tents. Premiering this summer is the Frigid Float lounge – an air conditioned sanctuary from the sun (complete with wifi) that is available through certain ticket packages. Stay safe, stay cool, and Float Fest 2017 should be a wet and wild summer spectacular for the whole crew. Cool River Ranch, 601 Dupuy Ranch Rd, Martindale, TX. For more info visit FloatFest.net. — Kimberly Rivera
Vans Warped Tour '17 Saturday, July 29
This stalwart summer tour brings together all the scene boys and girls, along with bands that continue to draw out the committed rock devotees. Developed by Kevin Lyman in 1995, Warped is the longest touring music festival in North America. Now in its 22nd year, the tour has evolved to include bands of several different genres, yet still remains a rock-heavy production. This year's tour features aggressive heavy metal acts like Atilla and Emmure, pop-punk rockers Bowling for Soup, fast-spitting rappers Watsky and Futuristic, the emo ballads of Hawthorne Heights, and pop artists like Jule Vera and the Plain White Ts. Returning to the stage this year are late '90s rockers CKY, whose claim to fame include their musical contributions to Bam Margera's ridiculous videos of dumb dudes doing dumb stuff. Food and beverage vendors and hydration stations will be available throughout the 7-stage festival grounds. Despite the annoying league of eyeliner laden, skinny jeans-clad teenage boys with over-processed hair, this event has basically become an American summer tradition at this point. ATT Center, 1 AT&T Center Parkway. For more info go to vanswarpedtour.com. — KR
Linkin Park Wednesday, August 23
We all know the story of Linkin Park, right? Six dudes from (craaaawling) California who hit it big in 2000 with their debut album Hybrid Theory, selling over 10 million records and (iiiiin my) basically helping solidify the blended (skinnnn) pop/rock/metal/rap genre's insane popularity (these woooounds) throughout the decade. Since then, the band has (they willlll) continued to tour and write music and are back with One More Light their latest album which (not heaalllll) released in late May of this year. With Machine Gun Kelly, 730pm, $39-$299, AT&T Center, 1 AT&T Center Pkwy
Guns & Roses Friday, September 8
So, word has it this Guns N' Roses tour is getting pretty amazing reviews. Which, I mean, is great and a little surprising considering how terrible a corn-row rocking Axel Rose sounded during the 2002 MTV Video Music Awards. And with how much our town holds on to rock n roll, like the band T-shirts we refuse to get rid of, Guns N' Roses isn't just the band that gave us hits like "November Rain" and "Welcome To The Jungle". To us, they're legendary rock n roll gods and we're ready for them to take us to church. 730pm, $35-$383, Alamodome, 100 Montana St.
Green Day Saturday, September 9
If you're somewhere around 30 years old, you most likely had the Green Day albums Dookie and Nimrod growing up and probably saw someone perform a tear-jerking solo acoustic cover of "Good Riddance (Time Of Your Life)" at a high school graduation at some point. Yes, Billy Joe Armstrong and the band tugged at our angsty teen heartstrings through the 90s and even in the early aughts when their edge started to soften a little bit (it happens to the best of 'em). But the trio really don't have anything to prove anymore. The three decades of punk-fueled pop rock speaks for itself. 7pm, $29-$225, AT&T Center, 1 AT&T Center Parkway.
Janet Jackson Wednesday, September 13
The Velvet Rope superstar had a few major announcements for fans earlier this year: that she recently had a baby, separated from her husband Wissam Al Mana, and that her tour is back on—only now, under a different name. Late this summer, Jackson is scheduled to perform at The AT&T Center for the newly renamed State of The World Tour, which she says is "not about politics, it's about people, the world relationships, and just love." Look, we all know Janet Jackson is legendary and who hasn't danced to "Rhythm Nation" or "Go Deep"? So let's light our candles and pray she doesn't cancel again. 8pm, $35-$557, AT&T Center, 1 AT&T Center Parkway.
Psych Del Rio Saturday, September 23
As heavy an impact psychedelic rock from the Lone Star State has made to the genre (do yourself a favor and Google 13th Floor Elevators and Moving Sidewalks), it's about time we celebrated those roots here in San Antonio – which is exactly what Psych Del Rio plans on doing. Brought to you by the Glenn and Gem Hotvet, who have been keeping shit weird with their steady curation of psych and garage rock shows at their venue K23, Psych Del Rio is a free fest that celebrates the roots of psych in Texas at the Arneson River Theater in the heart of downtown San Antonio. If you've attended Maverick Music Festival in the last couple of years, you know how amazing that area is as a concert venue, so we're looking forward to a riverside festival created by the folks delivering some of the best and steadiest psych rock programming this city has seen in a long time. Free, Lineup TBA, for more information visit the Psych Del Rio Facebook event page.