Big Freedia
Thursday, July 6

Perhaps now best known for her feature on Beyonce's track "Formation", Big Freedia has been representing New Orleans long before she teamed up with the Lemonade star. Dubbed the ambassador of bounce, a style of high energy dance music with lots of call-and-response party and Mardi Gras Indian chants, Freedia's been convincing audiences to literally shake their asses since her first single, 1999's "An Ha, Oh Yeah." Fast forward nearly two decades later, and Big Freedia is now an icon in the LGBTQ community. Come prepared to bounce – she's known to pull audience members out of the crowd to dance on stage. With Wayne Holtz, $20, 7pm, Paper Tiger, 2410 N. St. Mary's St., papertigersatx.com. — Chris Conde


https://www.facebook.com/Trummors-128147850537213/
Trummors
Thursday, July 6

More laid back than your significant other reclined in the passenger seat during a road trip across the country, Trummors invites you to take it slow and steady. Originally based in Brooklyn, songwriters Anne Cunningham and David Lerner eventually ended up Taos, New Mexico and have been releasing music as a duo since 2012 with their debut Over and Around the Clove. The sound is sort of a Beatles meets Iron and Wine mash up that probably best falls into the folk category. On tour in support of their new record Headlands, which was released last month, Trummors is the perfect excuse to kick back with a few brews on a Thursday night under the Texas stars. With Jerry David DeCicca, Free, 9pm, Low Country, 318 Martinez St. (210) 560-2224. — CC


ManEaters of Tsavo
Friday, July 7

This weekend at Limelight fans of heavy music of all stripes will want to dig this stacked four band bill. The all local affair will feature the heavy, broody synth-drone duo Massiver, the dense, abrasive, and barking doom-punk crew Murdered Out, the stoned-to-the-bone blues-metal act ManEaters of Tsavo, and Shirley Temple. Each band tackles the general darkness at large, and the angst that attends it, in a very different way, but none of these acts hold back one bit. So, whether you like your aural assaults of the electronic variety or have a sonic palette for a more traditional, rock-based attack on your senses, this show promises to leave you with yours ears ringing and your thirst for devastating decibels sated. $8.00, 8:00pm, Paper Tiger, 2410 N St Mary's St, papertigersatx.com. — James Courtney
Courtesy Side Two Records
Exit Order
Friday, July 7


Female-fronted hardcore punk has this wonderful mix of femininity and aggression that continues to expand the genre. Led by singer Anna Cataldo (who also plays in Leather Daddy), Boston's Exit Order has been around since 2013 when they released their debut seven-song demo. Four years later, the band is back with a new release
Seed of Hysteria,
a ten-track album full of d-beat punk drums and distorted guitars that take unexpected turns throughout the chaotic tracks.
With Dame, The Unit, Surplus, $8, 8pm, The Land In Between DIY, 527 El Paso. — CC

Jennifer Rosario Monrreal
Cliffside of the Pinkeyed Sky
Saturday, July 8


While many young bands in San Antonio and elsewhere make loosely psychedelic music, most come at it from a very garage-pop, fuzz-filled place. For local act Cliffside of the Pinkeyed Sky, which will celebrate the release of its debut EP
Spacetime
on Friday, the route to a psychedelic sound is more prog than pop, more polished that patchouli-hazed, more like The Mars Volta than The Monks. The instrumental foursome has given us a taste of the EP, over at the group's Bandcamp page, and, far from motley, there's a mathy precision and a polish to the band's sound that you might expect from a more seasoned act. Dig the new tunes for yourself and check out the release show, which will also feature Collective Dreams, Roshii, and What? The City Bears.
$5.00-$8.00, 9:00pm, Limelight, 2718 N St Mary's St, (210) 735-7775, thelimelightsa.com
. —
JC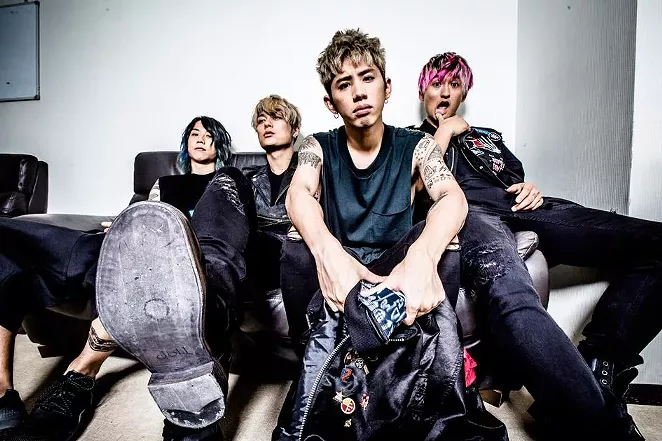 https://www.facebook.com/ONEOKROCK/
One Ok Rock
Monday, July 10
Matching post-hardcore guitar riffage with pop melodies, Japan's One Ok Rock sort of sound like something that might have come out stateside in 2008. But that hasn't stopped them from landing international tours and playing stadium shows back in Japan. Formed in 2005, the band has a sound that stays close to the Fall Out Boy/Underoath-ish end of the spectrum. While the music certainly isn't anything new, the band manages to change it up just enough to keep things interesting. But seriously, if we told you these guys were on a summer sampler CD at Hot Topic in 2009, you'd probably believe us. $25, 6pm, Aztec Theatre, 104 N. St. Mary's St., theaztectheatre.com. — CC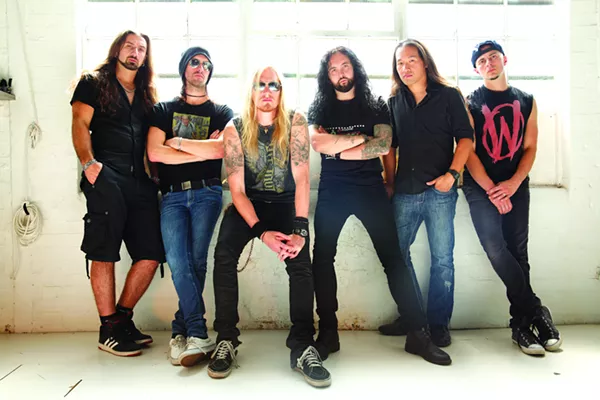 Dragonforce
Tuesday, July 11


Dragonforce seemed to come out of nowhere in the early 2000s, a symphonic power metal group that provided the perfect antidote to metalcore during the genre's golden age. Perhaps there was something attractive about the lightning fast riffing and 80s power metal vocals that gave two middle fingers to breakdown heavy bands. Whatever it was and regardless of your personal taste towards metal, you can't deny the sheer talent it takes to shred like these dudes.
$18.50, 7pm, The Rock Box, 1223 E Houston St, (210) 677-9453. — CC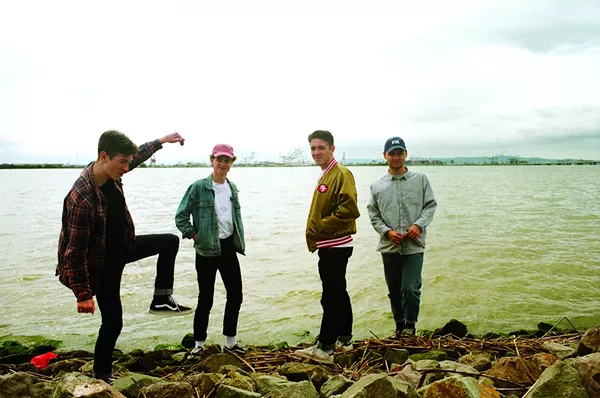 Mt. Eddy
Tuesday, July 11
This 90s style grungy garage shit is back in full effect – and, to be perfectly honest, we're not at all upset about it. Led by guitarsit/vocalist Jakob Danger who just so happens to be the younger brother to the drummer for the punk rock band SWMRS, Mt. Eddy sound like they could've ended up on a soundtrack with bands like Weezer and Eve 6 back in the late 90s and early 2000s. Seriously. With bouncy drums, slightly distorted guitar riffs, and vocal pop melodies reminiscent of Interpol's Paul Banks, Mt. Eddy take all the best stuff from early aughts pop rock and blend it with a slight edge of modern punk. With The Brighest Star, Noise Quota, Over The Horizon, $8-$10, 6pm, Paper Tiger, 2410 N. St. Mary's, papertigersatx.com — CC