Austin's Hikes Are Coming to SA with Japan's Sakura Shock
by Chris Conde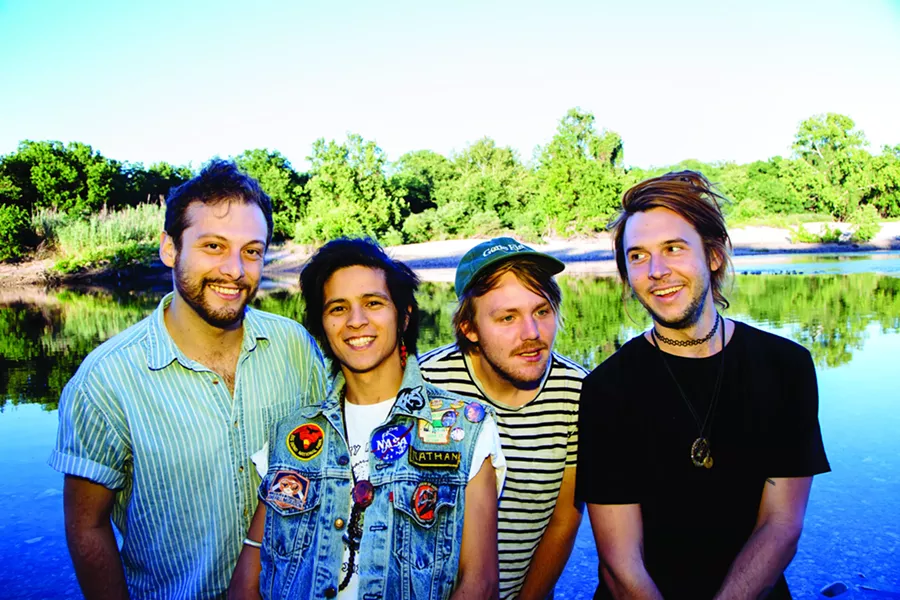 Everytime we get word of an Austin-based band playing a show here I can honestly say I'm not super-eager to check them out and often times think to myself "coooooool, some bullshit indie group attempting to sound like Broken Social Scene ... again."

However, a stroll down their first couple "most played" Spotify tunes later, I have been made a believer of their weird twinkly guitar progressions, spastic drum fills and emotive vocal runs.

On "Onset" the second track off their new album Lilt, ascending guitar arpeggios land on ringing harmonics, while a rolling snare-forward beat keeps everything in 5/8 time. The track builds into a tumultuous roar of tone and texture reminiscent of post-rock breakdowns, while still landing in the indie rock arena. It's great stuff, and if you're a fan of bands like Hella, and dig vocals slightly similar to Circa Survive's Anthony Green, this band is for you.

Thursday, August 3, With Sakura Shock, Booty Feet, Verisimilitude, $5-$8, 9pm, Limelight, 2718 N. St. Mary's St., thelimelightsa.com.