HoneyHoney Returns to San Antonio
by Chris Conde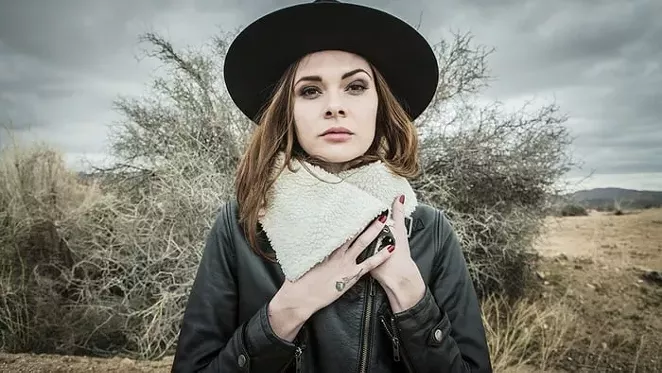 Definitely the most Southern-sounding group that appeared on the heavy indie-pop lineup at this past April's Maverick Music Festival, HoneyHoney incorporate banjos, violins, electric guitars and pop vocals for a blend of indie folk rock that's not at all boring.

Combining beautiful vocal harmonies over jangly indie rock the LA two-piece prove that alt-country and indie folk music definitely sound great together. Pro-tip: check out frontwoman Suzanne Santo's spooky new solo tracks "Blood on Your Knees" and "Ghost in My Bed" which most likely will be heard during the set.



Saturday, August 5, $10-$75, 8pm, River Road Icehouse, 1791 Hueco Springs Loop Road, New Braunfels, (830) 626-1335, riverroadicehouse.com.


San Antonio Current works for you, and your support is essential.

Our small but mighty local team works tirelessly to bring you high-quality, uncensored news and cultural coverage of San Antonio and beyond.

Unlike many newspapers, ours is free – and we'd like to keep it that way, because we believe, now more than ever, everyone deserves access to accurate, independent coverage of their community.

Whether it's a one-time acknowledgement of this article or an ongoing pledge, your support helps keep San Antonio's true free press free.


Euclid Media Group, LLC
Read Our Sister Publications