Night of the Living Synth to Showcase Underbelly of Regional Electronic Music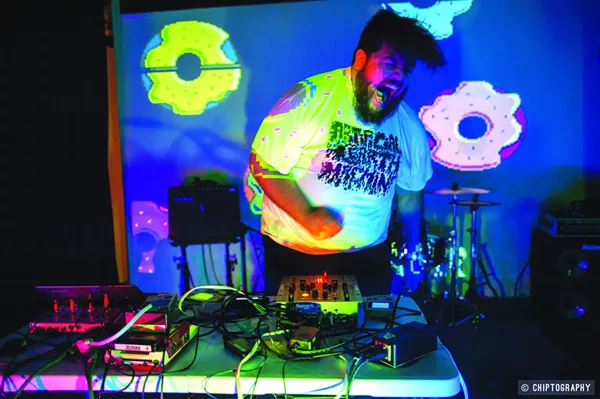 Marjorie Becker-Shah
Starfighter Dreams
Here's a show that, while it might be in a bit of a surprising (read: straight-up odd) venue, is practically tailor made for fans of darkwave, goth-pop, chiptune, and trap music.

The unbeatably named "Night of the Living Synth" showcase will feature local apocalyptic synth-punk outfit Lovers (definitely a dark horse), local chiptune/trap slanger Starfighter Dreams, and Houston-based electronic act Provision, which makes arresting industrial/EDM/future-pop music.



This evening of snarling proclamations of disillusionment and vaguely Blade Runner vibes will be supplemented by DJs between sets and, no doubt, by the cheap drinks which shall flow in abundance.

Saturday, Aug. 5, Free, 9pm, The Thirsty Camel Bar and Lounge, 5307 McCullough Av.e, (210) 780-0669.




Support Local Journalism.
Join the San Antonio Current Press Club

Local journalism is information. Information is power. And we believe everyone deserves access to accurate independent coverage of their community and state. Our readers helped us continue this coverage in 2020, and we are so grateful for the support.

Help us keep this coverage going in 2021. Whether it's a one-time acknowledgement of this article or an ongoing membership pledge, your support goes to local-based reporting from our small but mighty team.

Join the San Antonio Press Club for as little as $5 a month.
Euclid Media Group, LLC
Read Our Sister Publications