Legendary Guitarist Bobby Rush to Play Tobin Center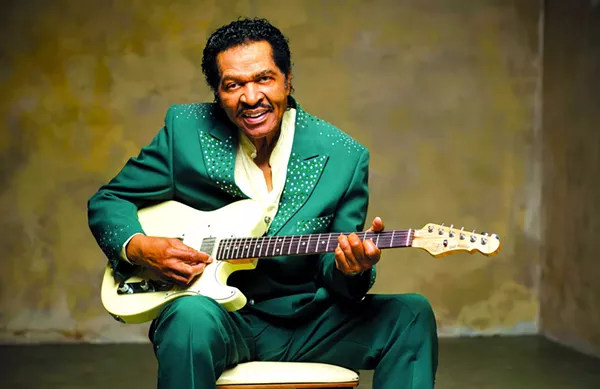 Bobby Rush has been one of the consummate bluesmen for more than 65 years. And, the thing is, dude's one of the only ones left who can honestly fly under that hallowed, blues-master banner. With a workman-like dedication, the now-83-year-old Rush has released more than 30 full length albums, and tons of other material, including seven albums in the last 10 years.

The most recent of those albums, 2016's Porcupine Meat, garnered Rush his first Grammy Award for Best Traditional Blues Album. Don't miss your chance to see this American treasure and blues luminary, as ever, practicing his timeless craft somewhere near the intersection of history and mystery, of raw emotion and easy intuition.



Friday, August 25, $48-$78, 8pm, Carlos Alvarez Studio Theater, Tobin Center for the Performing Arts, 100 Auditorium Circle, (210) 223-8624, tobincenter.org.



Support Local Journalism.
Join the San Antonio Current Press Club

Local journalism is information. Information is power. And we believe everyone deserves access to accurate independent coverage of their community and state. Our readers helped us continue this coverage in 2020, and we are so grateful for the support.

Help us keep this coverage going in 2021. Whether it's a one-time acknowledgement of this article or an ongoing membership pledge, your support goes to local-based reporting from our small but mighty team.

Join the San Antonio Press Club for as little as $5 a month.
Euclid Media Group, LLC
Read Our Sister Publications