Baltimore's Multicult Slated to Rock the Limelight
by Chris Conde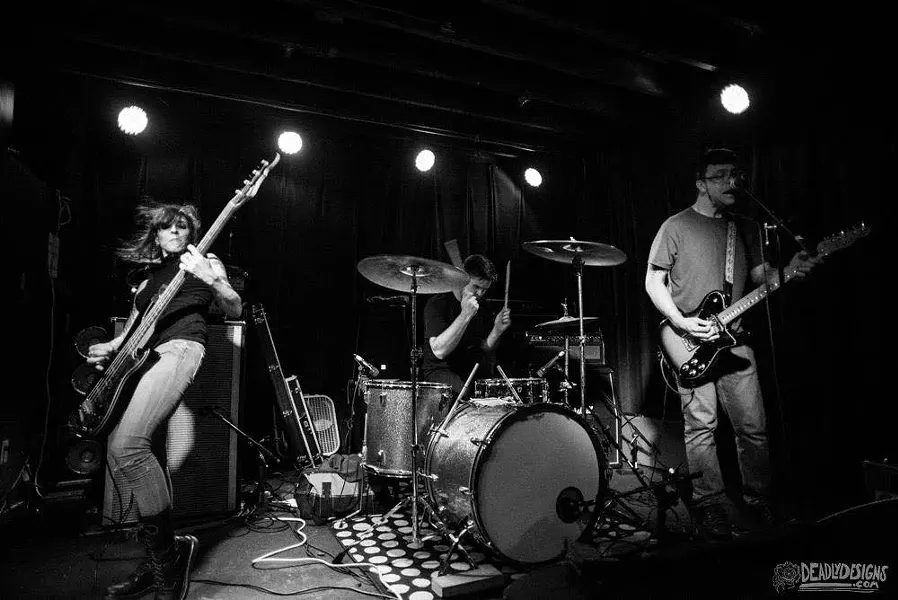 At first listen, Baltimore's Multicult comes off as noisy garage punk trash that's been done a million times. However, right before I was about to skip "S Curve," the sixth track off their latest release Position Release, I realized that this band isn't just hitting record and throwing their instruments against the wall – there's actually an interesting dynamic happening underneath the hum of garage tones.

In a way that sounds like three musicians are actually moving against each other, Multicult matches choppy drum breaks and driving bass lines with polyrhythmic guitar progressions for a sound that feels abrasive but actually makes a lot of sense.

Monday, September 4, With Spokesmodel, Hotzi, $5, 9pm, Limelight, 2718 N. St. Mary's St., limelightsatx.com.


We're keeping you informed…
...and it's what we love to do. From local politics and culture to national news that hits close to home, San Antonio Current has been keeping San Antonio informed for years.
It's never been more important to support local news sources. A free press means accountability and a well-informed public, and we want to keep our unique and independent reporting available for many, many years to come.
If quality journalism is important to you, please consider a donation to San Antonio Current. Every reader contribution is valuable and so appreciated, and goes directly to support our coverage of critical issues and neighborhood culture. Thank you.