Portland's The Shivas Bring Their Psych-garage Sounds to Blue Star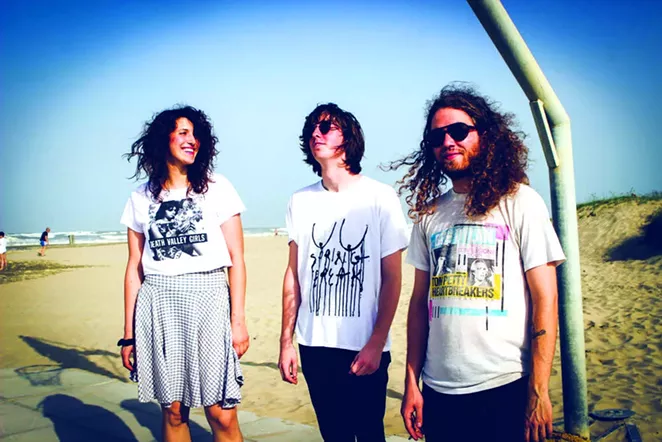 The Shivas, a Portland band with a subtly psychedelic, garage rock sound, does what many of its Burger Records peers do: plumb the history of rock and roll, in an intuitive kind of way, to craft songs that have a little bit of everything in them, from 1960s haze-pop sugar to early-2000s lo-fi indie rock/post-punk eclecticism.

The band's music is, however, unlike some of its would-be contemporaries, hallmarked by attention to detail and a knack for effortless nuance. At this weekend's special show, presented by the folks behind Psych del Rio, The Shivas will be supported by Austin garage-rock and soul outfit Leather Girls and promising local dream-punk band Topo Chica.



Sunday, September 3, $7, 7pm, Brick at Blue Star, 108 Blue Star, (210) 262-8653, brickatbluestar.com.


Support Local Journalism.
Join the San Antonio Current Press Club

Local journalism is information. Information is power. And we believe everyone deserves access to accurate independent coverage of their community and state. Our readers helped us continue this coverage in 2020, and we are so grateful for the support.

Help us keep this coverage going in 2021. Whether it's a one-time acknowledgement of this article or an ongoing membership pledge, your support goes to local-based reporting from our small but mighty team.

Join the San Antonio Press Club for as little as $5 a month.