Local Indie Folksters Ranch \ House Release New Album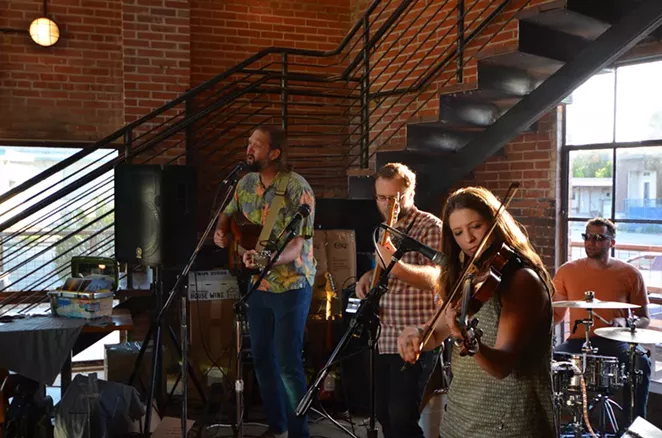 Ranch\House, a local indie folk-pop outfit helmed by Stephen Dietert (with lots of help from a huge cast of SA talent), will release its sophomore album at Period Modern this week. On this album, entitled Book It To Sundown, Dietert's vision — really more polished and complex than what you might expect from the folk-pop genre tag — is as fully-realized as ever.

Rustic yet cosmopolitan, country yet quirky, simple yet penetrating, Ranch\House's music is satisfying on multiple levels. The band will be joined on this special album release bill by fellow roots music neo-traditionalist D.T. Buffkin. Since Ranch\House will play the new album all the way through at this show, you may want to spend some time getting into the spirit by checking it out at ranchhousemusic.bandcamp.com.



Saturday, September 9, Free, 8pm, Period Modern, 4347 McCullough Ave., (210) 902-1217, periodmodern.com.
Support Local Journalism.
Join the San Antonio Current Press Club

Local journalism is information. Information is power. And we believe everyone deserves access to accurate independent coverage of their community and state. Our readers helped us continue this coverage in 2020, and we are so grateful for the support.

Help us keep this coverage going in 2021. Whether it's a one-time acknowledgement of this article or an ongoing membership pledge, your support goes to local-based reporting from our small but mighty team.

Join the San Antonio Press Club for as little as $5 a month.
Euclid Media Group, LLC
Read Our Sister Publications