Mission Pachanga Returns To Mission Park Pavillion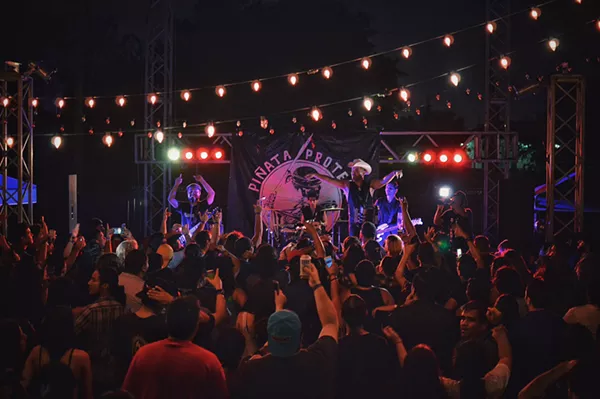 As something of a capstone to World Heritage Festival, a week of festivities and educational opportunities centered around our very own World Heritage sites, the Mission Pachanga is a culturally-relevant (and free) concert.

Featuring a bill that indicates someone in the planning department knows the music that is closest to the heart of San Anto, the event stands as a must-attend for fans of local music and the way in which said music celebrates our diverse heritage.



In addition to live music from Eva Ybarra (conjunto/Tejano pioneer and squeezebox wiz), Piñata Protest (fierce Tex-Mex punk crew), Grupo Frackaso (apocalyptic cumbia group), Los De Esta Noche (Latin ska/punk band), and Chulita Vinyl Club (all-vinyl, all-girl DJ collective), this event will include poetry readings, Ballet Folklórico, and food.

Saturday, September 9, Free, 10am-5pm, Mission Park Pavilion, 6030 Padre Drive, worldheritagefestival.org.




Support Local Journalism.
Join the San Antonio Current Press Club

Local journalism is information. Information is power. And we believe everyone deserves access to accurate independent coverage of their community and state. Our readers helped us continue this coverage in 2020, and we are so grateful for the support.

Help us keep this coverage going in 2021. Whether it's a one-time acknowledgement of this article or an ongoing membership pledge, your support goes to local-based reporting from our small but mighty team.

Join the San Antonio Press Club for as little as $5 a month.
Euclid Media Group, LLC
Read Our Sister Publications