Ila Minori Album Release Party at Ventura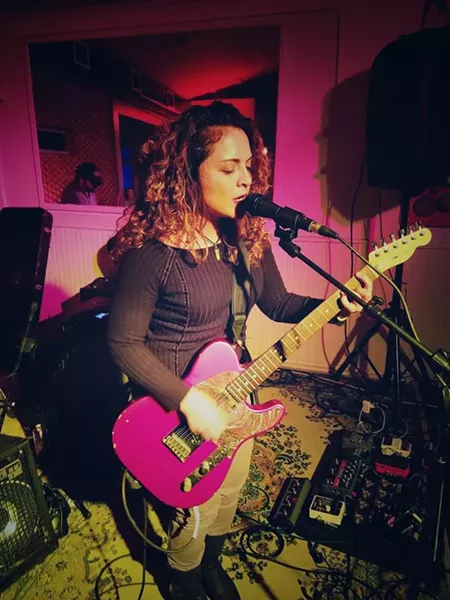 Ila Minori, the new project from the former lead singer of Ledaswan, who some may remember was a swell local alt-rock band during the late aughts, will celebrate the release of its debut album on Thursday night.

Crafted over the past few years, at least in part on sojourns to Europe and the northeast, Traveling with Ghosts, as the record is called, is a deeply intimate album from a gifted songwriter entering a new phase of her musical journey. The album, at least from what we've heard, is a rewarding listen on those terms.



Supporting Ila Minori on this special occasion are locals Lloronas (decidedly rowdy pop-punk that's puro San Anto) and Derek Harold Gray (rustic singer-songwriter vibes), and Austin outfit The Holy Child (Latin/jazz/funk/soul fusion).

$10, 8pm, Ventura, 1011 Avenue B, (210) 802-6940, venturasatx.com.





San Antonio Current works for you, and your support is essential.

Our small but mighty local team works tirelessly to bring you high-quality, uncensored news and cultural coverage of San Antonio and beyond.

Unlike many newspapers, ours is free – and we'd like to keep it that way, because we believe, now more than ever, everyone deserves access to accurate, independent coverage of their community.

Whether it's a one-time acknowledgement of this article or an ongoing pledge, your support helps keep San Antonio's true free press free.


Euclid Media Group, LLC
Read Our Sister Publications