SA Music Showcase: Industrial/Dark Electronic/Noise at Web House
by Chris Conde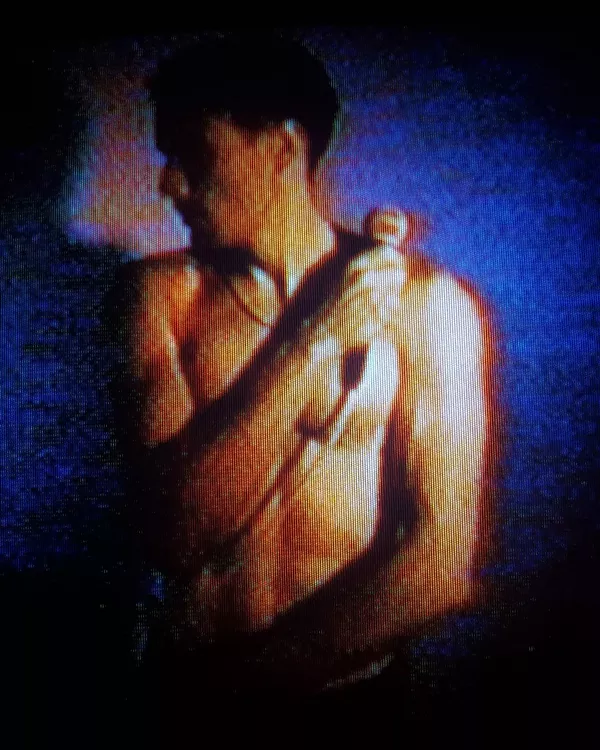 Facebook, Mutant
Joseph Anger of Mutant

Carried forward by Dane Rousay's intricate drum chops (practically a movement all in their own), Freebiez, manage to blend experimental indie, garage rock with noise and sometimes collapsing time signatures all while retaining a hint of poppiness. It's fucking weird, but not so esoteric as to sound daunting to a non-experimental music listener. With Joseph Erik Montano on vocals and guitar, and Jared Flores on bass (who also plays in a million other bands including Pinko and The Grasshopper Lies Heavy), the trio might be the strangest act you'll find on a indie rock bill here in SA, which makes sense to see them on this particular showcase.

Held at the notorious Web House, which has remained at its current location at Blanco and Ashby the last few years after stints on both ends of the St. Mary's Strip, the industrial/dark electronic/noise showcase is perfectly at home at this beloved dive.



Also on the lineup is harsh noise/power electronics artist Austin Davis who performs under the name Wolf Party and who over the last few years, has been a powerhouse in the experimental noise circuit in the Central Texas noise communities. With new work out every several months, Davis' ability to control and manipulate sound using an array of guitar pedals and miscellaneous electronic gear is a testament to the deliberate intention of the sounds he produces. Meaning, it's not random and it's not abstract noise for abstract noise sake. Whether it be rumbling bass or high-pitched screeching, Davis is able to pull his audiences through a deliberate corridor of sounds.

Incorporating funky bass lines reminiscent of the ones Trent Reznor used on The Downward Spiral, Nine Two Five is a noisy industrial act that'll have you imagining yourself dancing on the debris of a post-apocalyptic city in your Doc Martins and KMFDM shirt.

Also on the bill is Mutant who explores the post-apocalyptic fabric of vintage sci-fi and cyber-punk through the sampling of VHS tapes and analog keyboard sounds. The artist half-jokingly told the Current that he wants listeners to imagine "some occultist living underneath an overpass with a bunch of crappy machines making trashy tape music," — which actually wasn't that far off from the vision we got after a first listen. Although aggressive and gritty, the songs on his eponymously named demo (which will be available on tape at the showcase) are balanced out by just the right amount of pop – leading to a sound that is equal parts, approachable, nostalgic and subversive.



$5-$10, Saturday, September 30, Web House, 320 Blanco Rd., facebook.com/web.house.satx, For more information and to purchase wrist bands visit sanantoniomusicshowcase.com.



San Antonio Current works for you, and your support is essential.

Our small but mighty local team works tirelessly to bring you high-quality, uncensored news and cultural coverage of San Antonio and beyond.

Unlike many newspapers, ours is free – and we'd like to keep it that way, because we believe, now more than ever, everyone deserves access to accurate, independent coverage of their community.

Whether it's a one-time acknowledgement of this article or an ongoing pledge, your support helps keep San Antonio's true free press free.


Euclid Media Group, LLC
Read Our Sister Publications