Courtesy of Paradise Artists
Wed 12/6
Candlebox
Formed in 1990, Candlebox started playing in clubs all over Seattle in '91, put out an EP, and signed with Maverick Records (Alanis Morissette, Deftones, The Prodigy) not too long after. If you were alive to remember radio in '90s, Candlebox made some pretty hefty rotation alongside bands like, you know, Soundgarden, Semisonic, Nirvana, and pretty much all the big alternative and grunge bands that came out in that era. While their latest sound hasn't been received quite as well as their earlier work (to be fair, it was a different world back then), there's something to be said about having an album that certified platinum four times, which they did with their self-titled '93 LP.
$23.50, 8pm, Paper Tiger, 2410 N. St. Mary's St., papertigersatx.com.
– Chris Conde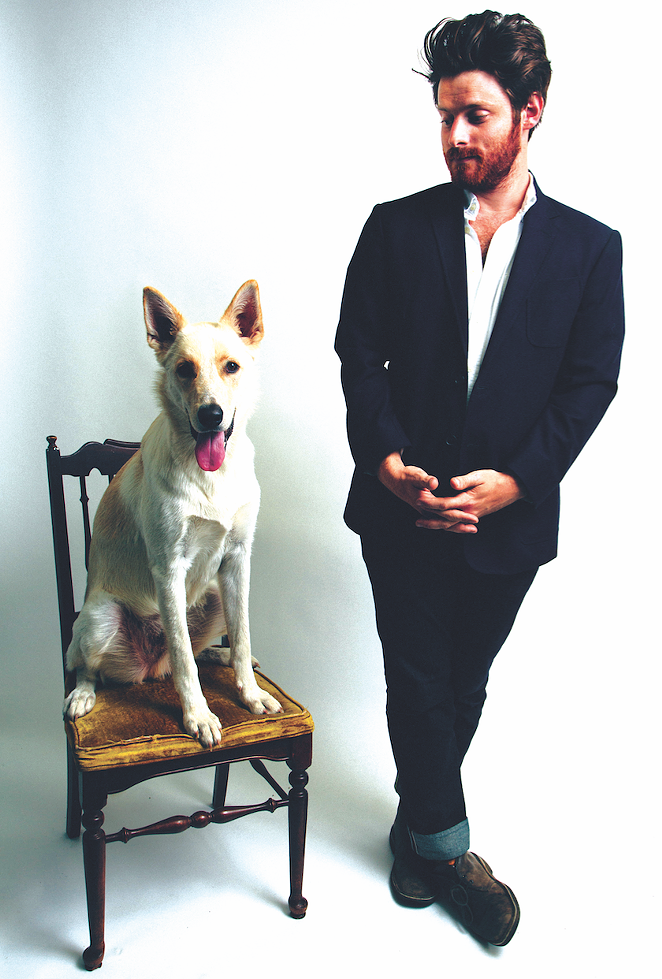 Thu 12/7
Walker Lukens
If you pay attention to the Austin music scene, the surprisingly bland landscape that exists just beyond the veneer created by a storied history and a constant barrage of great touring shows, then you have likely heard of Walker Lukens. The talented singer-songwriter and multi-instrumentalist turned indie-pop delight has dropped two excellent albums and a swell EP since 2013. He, along with his trusty backing band The Side Arms, has killed SXSW, toured extensively, and garnered a shitload of glowing national press. But, all that aside, there are two reasons why you'll wanna make sure to catch Lukens and company on Thursday night. First, Lukens and his band are truly magnetic performers, with swag-filled stage presence for miles. Secondly, Lukens' latest release, the recently out Tell it to the Judge LP (which was produced by Spoon's Jim Eno) is a masterful album that takes itself just the right amount of seriously, rewardingly melding indie-pop, soul, electronic and (even) hip-hop, with a rock 'n' roll base that falls somewhere between arena-rock and classic rock.
$8-$15, 8pm, Paper Tiger, 2410 N. St. Mary's St., papertigersatx.com.
– James Courtney
Thu 12/7
Dylan Earl
If you don't really dig country music, I'm of the opinion that you just haven't found the right artist yet. I actually was like this for a long time, until someone showed me "Jolene" from Dolly Parton (I know, I'm basic) and introduced me to Dwight Yoakam's catalog. While these folks are great places to start, Arkansas' Dylan Earl has managed to tap into a rustic vintage country sound while putting a contemporary edge on it. It's sort of the perfect mix of old meets new, and I'm pretty convinced that this guy might have what it takes to make anyone a believer in the genre.
Free, 8pm, Lowcountry, 318 Martinez St., (210) 560-2224.
– CC
Fri 12/8
Josh Turner
With the lowest of basses and a smile that could melt the coldest of hearts, Josh Turner takes '90s sounding contemporary country to a newer and more modern edge for am endearing blend of straight-forward country and pop-rock. The country heartthrob rocked the Rodeo earlier this year, so if you missed him here's your chance to get up close and personal with one of the best acts the genre has to offer.
$20-$40, 7pm, Cowboys Dancehall, 3030 NE 410 Loop, (210) 646-9378, cowboysdancehall.com.
– CC
Fri 12/8
Chulita Vinyl Club Tejana Xmas Party
Returning to San Anto for their three year anniversary party, Texas favorites the Chulita Vinyl Club are hosting a special Tejana Xmas party! Now a national network, CVC has been making waves all over the states with affiliations up and down the West coast and throughout Texas. Support for the club has come from all over including National Public Radio, The Los Angeles Times, and Texas Monthly. And rightfully so. Known well for representing a diverse range of sounds from cumbias and rancheras to Chicano soul and disco, the all-female DJ collective have done their part to ensure the sweeter and rarer side of these musics are kept alive. Trust that CVC will bring the musical heat back to San Anto where true fans of their mission have stood by their side since day one. Expect the music to play until closing time (without interruption).
$3, 10pm, Betty's Battalion, 1524 E. Grayson St., (210) 227-9255.
– JJ Lopez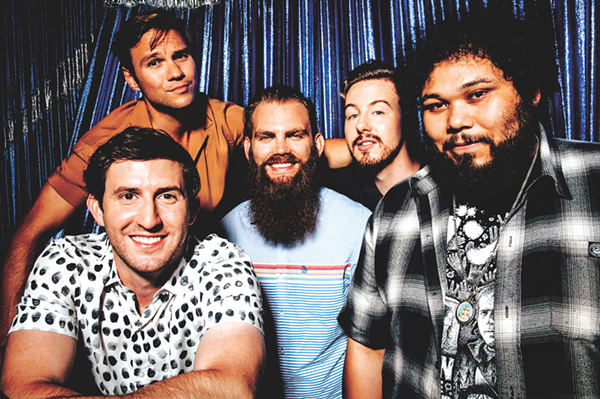 Fri 12/8
Dance Gavin Dance
Post-hardcore has started to become a bit of a stale genre. Like, the same 'ol screams, breakdowns, clean singing parts and desperate lyrics about relationships, or Jesus or whatever, have become so paint-by-number, that a lot of the shit's just painfully boring (a reason why the genre is dying out). Dance Gavin Dance, however, have managed to stay just ahead of the curve with their tight instrumentation, solid songwriting and unique math-rock guitar melodies. Also on the bill is Polyphia, who write songs that sound like they could be playing in the background during the flying level in every video game ever. Distorted, poppy, jazzy, metal guitar riffs accompany technical drumming to produce a sound that is half hilarious, half awe-inspiring and 100 percent goofy. Still considered part of the "djent" movement, even though the band isn't quite as heavy as groups like Periphery or Born Of Osiris, Polyphia explore the outlying realms of jazz and metal for a unique brand of technical prog-rock that's been fascinating listeners since 2010. Hailing from Dallas, this young trio are proving that prog-rock isn't necessarily for dads in Rush T-shirts anymore.
$23-$25, 7pm, Alamo City Music Hall, 1305 E. Houston St., alamocitymusichall.com.
– CC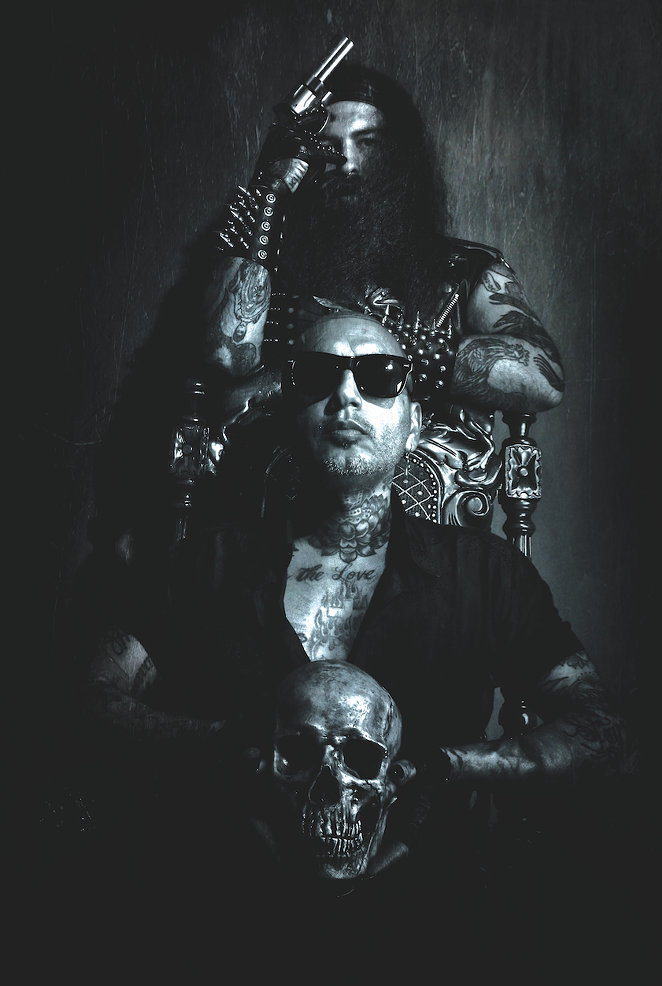 Sat 12/9
Prayers
Founded by Rafael Reyes and Dave Parley, Prayers is a Chicano electronic rock duo based in Los Angeles. Since 2013, the group have been credited with coining the term cholo-goth to describe the genre that they play which is sort of a mix of '80s synth pop and darkwave and have lyrics that explore gang and street life. Perfect for a dance party in a graveyard on the Eastside, Prayers has a vibe that honestly sounds like it came straight out of San Antonio.
$15-$17, 7pm, Paper Tiger, 2410 N. St. Mary's St., papertigersatx.com.
– CC
Sat 12/9
Wye Oak
Hailing from Baltimore, Maryland, Wye Oak combine the live instrumentation of indie folk rock with danceable rhythms and dreamy pop melodies for a sound that's atmospheric but tangible. The duo is composed of Andy Stack (drums, keyboards, backup vocals) and Jenn Wasner (vocals, guitars and bass); Wasner sings lead vocals and plays electric or acoustic guitar, while Stack plays both drums and keyboards — at the same time. He plays the drums with his feet and right hand, and the bass line with his left hand. That's reason enough to catch this show.
$12-$15, 8pm, 502 Bar, 502 Embassy Oaks, (210) 257-8125, 502bar.com.
– CC