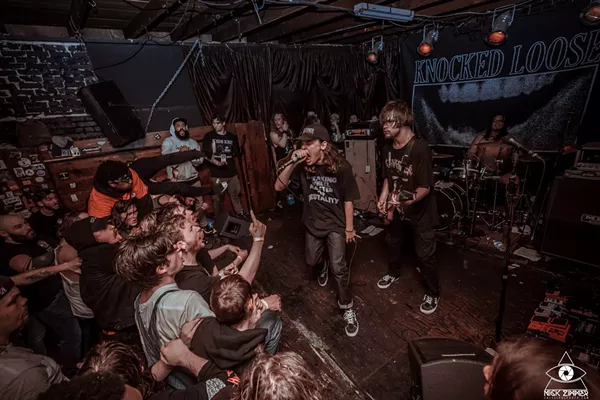 Much like Code Orange has brought back this aggressive-as-fuck beat down hardcore reminiscent of early Throwdown, Bury Your Dead, etc., Knocked Loose are a name you definitely need to familiarize yourself with if you dig all things hardcore.
Lucky for all you HXC fans out there, Knocked Loose is headed to the Alamo City to bring their pummeling breakdowns and anguished vocals to help you get out all your summer hate in the mosh pit.
It's OK, BB. let it all out.
The band is on tour with poppy post-hardcore folk Beartooth and Sylar another post-hardcore quintet that combines djent with all the traditional textures of metalcore.
Knocked Loose is def the oddball on this lineup, but, this genre isn't exactly new to joining forces with artists of varying genres.
Catch all three acts on Wednesday, October 24 at Alamo City Music Hall.
Tickets ($23-$25) are on sale now.

Get our top picks for the best events in San Antonio every Thursday morning. Sign up for our Events Newsletter.