1. Movies by Moonlight- Tuesday, July 23
Pack a picnic, lawn chairs, and blankets and enjoy a free family friendly movie at Hemisfair Park. Free admission and free parking at city-operated parking garages, lots, and meters after 5:00 pm. Pre-show entertainment begins at 7:30 and the feature film A Bug's Life begins at 8:30.
Location: 200 S. Alamo St.
2. Bat Loco- Tuesday, July 23
Join the Paseo del Rio Association in an exciting and educational bat adventure. Every Tuesday night, guided bat tours are given at the river level of the San Antonio River Museum Reach. In addition to tours, enjoy informative lectures and emerging bats at dusk. Bring your lawn chairs and blankets for this one, and be prepared to experience some of nature's most interesting animals.
Location: River level near the intersection of Camden and Newell Streets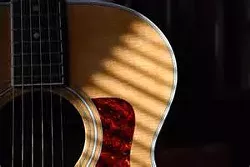 3. Intimate Acoustics with Tania Marie- Wednesday, July 24
Enjoy the free intimate acoustic performance from Tania Marie at Sherlock's Baker St. Pub & Grill this Wednesday at 9 p.m.
Location: 16620 U.S. Hwy. 281 N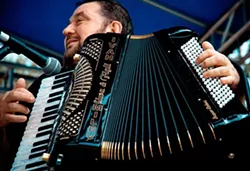 4. Cinco Años- Thursday, July 25
'Cinco Años, 2007-2011': A photographic retrospective of San Antonio's International Accordion Festival is a collection of photos by Douglas Manger that captures the essence of San Antonio's International Accordion Festival. Come and be some of the first eyes to set sight on this collection during the free opening reception from 2-4 p.m. at the Central Library.
Location: 600 Soledad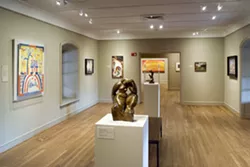 5. H-E-B Thursdays at the McNay- Thursday, July 25
Thursday night from 4-9 p.m. enjoy free admission to the Main Collection Galleries. Take full advantage of the free educational opportunities and bring the kiddos for an evening at the McNay.
Location: 600 North New Braunfels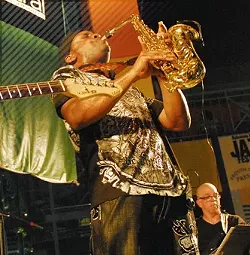 6. 20th Annual Balcones Heights Jazz Festival- Friday, July 26
Rain or shine, Balcones Heights puts on their annual free Jazz festival. Bring lawn chairs and blankets and revel in the sounds of great smooth jazz at the Wonderland of the Americas Amphitheater. But get there early, the amphitheater's outdoor seating is first-come, first-serve. Typically, jazz fans begin staking their spots with blankets and lawn chairs the morning of each concert. This Friday enjoy the sounds of Matt Marshak at 7 p.m. and Everette Harp at 9 p.m.
Location: 4522 Fredericksburg Road
7. The Mullberrys- Friday, July 26
Enjoy the local band The Mullberrys, and of course the free admission at Augie's Barbed Wire Smoke House. Known for their rockin', swingin' bluesin' covers, The Mullberrys will be sure to get you dancin' in your seat. 7-10 p.m.
Location: 3709 N. St. Mary's
8. EcoCentro Sustainability Workshop- Saturday, July 27
Calling all greenies, San Antonio College's EcoCentro Workshop offers a realistic approach to sustainability. Saturday's workshop from 9-10:30 a.m. will focus on indoor plants- from herbs you can grow on a window sill to fragrant flowers that freshen things up.
Location: 1300 San Pedro, Workshop located in Room 115 of the Service and Trade Industry Center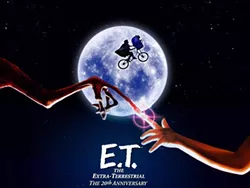 9. E.T. -The Extra-Terrestrial at Woodlawn Lake- Saturday, July 27
For an experience you'll want to phone home about, visit Woodlawn Lake Park for a free screening of the classic E.T. – The Extra-Terrestrial at 8:30 p.m. Don't forget your lawn chairs, blankets, food, and bug spray.
Location: 1103 Cincinnati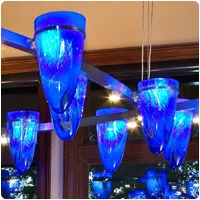 10. Luminous Libations- Sunday, July 28
Perfect for a Sunday evening date night, Wimberly Glassworks hosts the free evening highlighting their outdoor glass and fixture inventory. Walk the grounds at 7 p.m. and enjoy drinks provided by Taste Buds.
Location: 6469 Ranch Road 12