1) Bill Wright book signing
Saturday, Jan. 11 4-6 p.m.
Native Texas writer Bill Wright will be doing a signing for his book, Authentic Texas: People Of the Big Bend. Wright interviewed unique voices of the inhabitants of the Texas Big Bend while compiling his book and will share their stories with readers Saturday at The Twig.
Location: The Twig Book Shop, 306 Pearl Parkway2) Worst karaoke singer competition
Friday, Jan. 10 7 p.m.
Is your go-to karaoke song from the Mariah Carey or Whitney Houston songbook? Do you hit notes that only dogs can hear when belting it? You may be the perfect candidate for the Worst Karaoke Singer Search at the Celeb Star Bar. The worst of the worst will receive awesome prizes and--more importantly--prestige.
Location: Celebs Star Bar, 245 E. Commerce St.3) Dos Virtuosos
Sunday, Jan. 12 6:30 p.m.
Andres Cardenes, Cuban Native and former conductor of the Pittsburgh Symphony Orchestra will play his award-winning violin at the San Fernando Cathedral over the weekend. Baya Kakouberi will join Caredenes on the piano in a program of Dvorak and Saint-Saenz.
Location: San Fernando Cathedral, 115 Main Plaza4) Martin Luther King, Jr. Celebration
Saturday, Jan. 11 1-3 p.m.
The celebration of fallen civil right leader Martin Luther King, Jr. Will take place over the weekend at the Carver Public Library. Guests can hear Dr. Langston Williams, pastor and member of the Talented Tenth, speak in honor of the man who gave the famous "I Have a Dream" speech.
Location: Carver Library, 3350 E. Commerce 5) Second Saturday: The Ultimate Weekend Art Experience
Saturday, Jan. 11 noon
Enjoy complimentary beverages and hors d'oeuvres at participating locations in Boerne's historic downtown area. A free trolley will take wine tasters to locations where art will be on display and complimentary refreshments will be served.
Location: Carriage House Gallery, 110 Rosewood Ave., Boerne6) Sun Poets Society Writing Workshop
Thursday, Jan. 9  7 p.m.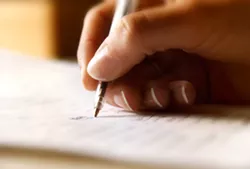 Join writers and poets from the greater San Antonio area in discussing, workshopping, and editing their works. Writers of all ages and experience levels are invited to attend the meeting designed to sharpen skills and foster a sense of creative community.
Location: Barnes & Noble Booksellers, 321 NW Loop 4107) Brian Pounds
Wednesday Jan. 8  8 p.m.
The Texas native singer-songwriter brings his blend of new and old country stylings to New Braunfels. The recent "The Voice" contestant starts his month-long Wednesday sets with his fist show.
Location: The Phoenix Saloon, 193 W San Antonio St., New Braunfels
8) Sol Patch
The Fredericksburg duo set their sights on Gruene Hall over the weekend. The soul-jazz fusion songwriter group will bring their talents to the historic hall Saturday, treating weekend crowds to toe-tapping sounds perfect for dancing and beer drinkin'.
Location: Gruene Hall, 1218 Gruene Rd., New Braunfels
9) Fredericksburg Farmer's Market
Thursday, Jan. 9   4-7 p.m.
From home-grown wine to home-grown beef, the Fredericksburg Farmer's Market has it all. Visit the stands of local growers and producers in the town's marktplatz for unique and fresh products.
Location: The Pioneer Museum, 325 W. Main Street 
10) Hill Country Cowboy Breakfast
Friday, Jan. 10  6-8 a.m.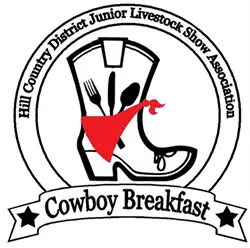 The 10th anniversary of this beloved (and delicious!) tradition, the whole family is invited to the Kerr County Courthouse for good company and even better food. Local vendors will be serving up fresh tortilla, sausage links, hot coffee, and much more. In addition to the classic, down-home meal, entertainment--including games and music--will be on the premises for even more fun.
Location: Kerr County Courthouse Square, 700 Main St. Kerrville