While it may seem obvious to buy new tuneage for your music-loving friend, significant other or family member, they may already have that favorite album or record, tape or CD. Instead, here are some ideas for creative gifts your music-loving someone would appreciate:
Gift Card from Press Coffee
Recently relocated off Broadway, Press Coffee is centrally located and offers an array of coffee, tea and bakery items that'll hit the spot for your music lover who was at a show late and needs a pick-me-up for work the next day or a caffeine boost before gettin' into the pit.
$5+, 4035 Broadway St, (210) 602-6590, presscoffeesa.com.
Gift Certificate from Element Tattoo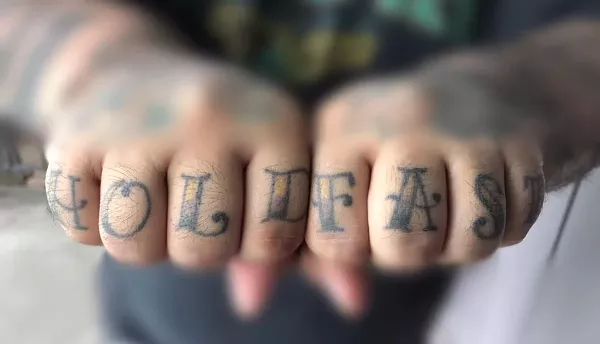 Tattoos and music exist in practically the same world, and Element Tattoo does some of the best tattoos in San Antonio. Element has been putting ink on skin since 2006, and, chances are, some of your favorite musicians have ink they procured from the shop that sits on the edge of Loop 410 off Fredericksburg. Get your music lover a certificate for their first tattoo or an opportunity to start a new piece.
$100+, 4741 Fredericksburg Rd, (210) 979-9877, elementtattoo.com.
Tickets to a show at The Aztec Theatre
From metal to rap, country, pop, R&B and even drag queens, the Aztec Theatre hosts all kinds of musical acts that your music fan could be into.
$20+, 104 N. St. Mary's St., theaztectheatre.com.
Gift from Yeyas
From coffins to birds in formaldehyde, creepy clown paintings and mannequin parts, Yeyas has the weirdest and arguably most unique collection of stuff that could be the coolest thing the person your shopping for gets this holiday season.
$5+, 1423 E. Commerce St. (210) 827-5555.
Record Player from Hogwild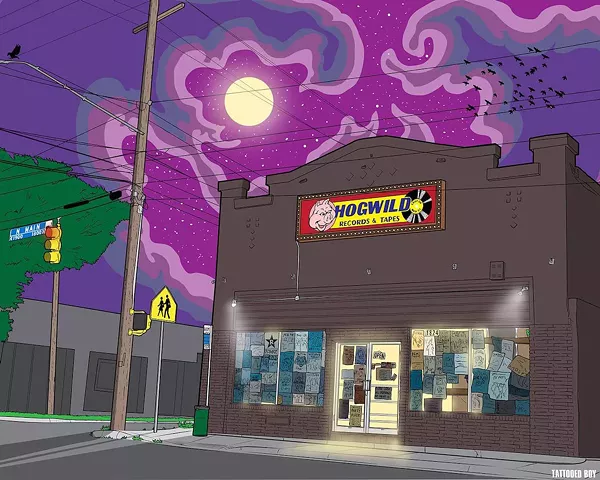 Artwork by Ray Tattoedboy
Vinyl is back. Well, it's sort of been back for a minute now, and chances are your music-loving somebody knows it. If they don't already have a record player, here's your chance to win best gift this year.
$99, 1824 N. Main Ave., (210) 733-5354.
Attagirl Wings from Attagirl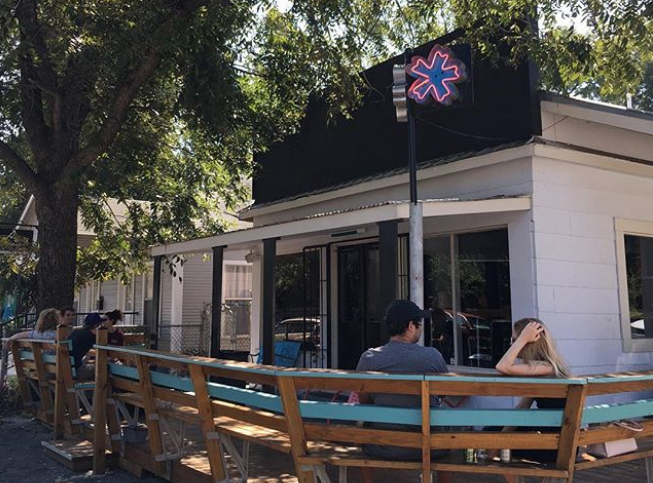 Instagram / cullumsattagirl
I know – sort of random. But, with Attagirl open late, the restaurant's wings are pretty much the best pre-show meal or post-show come-down. And they've got that good beer to wash down the wings. It's a win-win.
$9, 726 E Mistletoe Ave, (210) 437-4263.
Lube from Sexology
This is that fancy, good lube. While you probably have to be careful what kind of message you want to send by giving someone lube, you'd be hard-pressed to find someone who doesn't need lube at some point. Get 'em the good stuff and tell them to put on their favorite slow jams while they use it. Heh.
$16+, 707 S St Mary's St, (210) 487-0371, shopsexologyinstitute.com.
CBD from American Shaman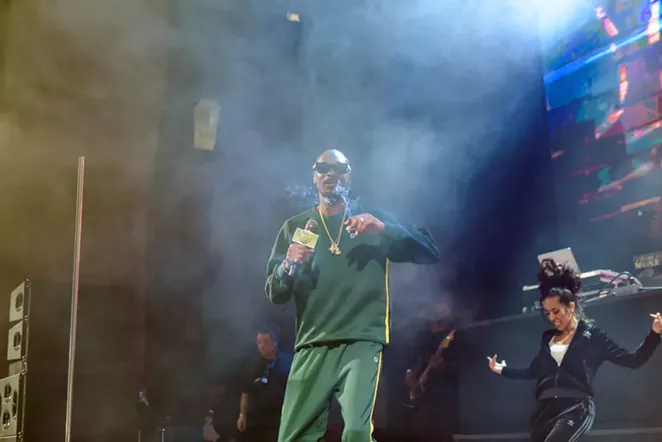 As a person in my thirties and on the heavier side of life (I'm fat, there I said it), standing all night long to watch shows isn't as easy as when I was 19 and eager to stage-dive. That being said, CBD has been an awesome solution for sore feet after a show and the stuff from American Shaman does the job.
$10+, 4535 Fredericksburg Rd, (210) 439-1458, cbdamericanshaman.com.
A Jacket from Montage
Every music lover needs a jacket to start their back-patch collection or pin ensemble. Montage has a variety of styles for men, women and the gender non-binary.
$35+, 423 W. Grayson St. (210) 324-0157, montagestyle.com.
Stay on top of San Antonio news and views. Sign up for our Weekly Headlines Newsletter.