Page 6 of 10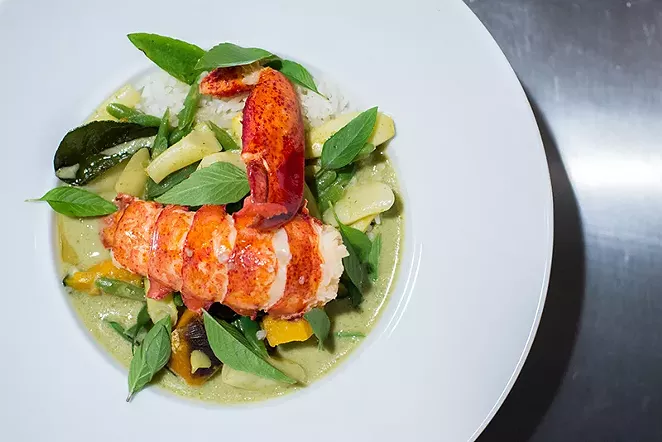 Rebelle
300 E. Travis St., (210) 227-4392, stanthonyhotel.com
Good things come to those who wait, and boy did we ever. After more than a year since its announcement, Rebelle opened its fancy-as-all-hell doors in early November to much oohing and ahhing.
The space resembles sister restaurant Feast, if that Southtown hot spot were a rule-breaking rebel. Come dinnertime, the 5,000-square-foot space dims the lights. down. low. Way low. Think sexy nightclub meets even sexier restaurant. Once your eyes have adjusted — take in the scene. There's a sprawling staircase, an eye-catching bar and gleaming columns all encasing fashionably dressed eaters. Have a cocktail, appropriately, if punnily, named after the seven deadly sins. Lust, one of the "Temptations" featured is a pretty little 'tail that's all legs and desire. It combines thyme-infused gin with maraschino liqueur, Aperol and sparkling rosé.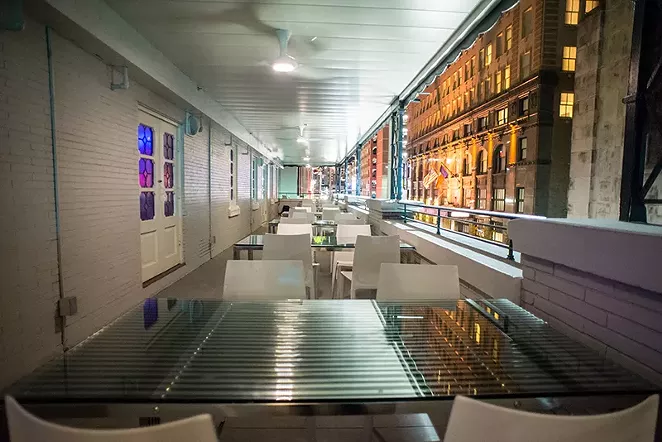 Leave room for the food menu, it's why you're here after all. If you're lucky enough to sit in the back dining room, the lighting should help you snap away your meal. Chef Stefan Bowers, a veteran of the food scene at this point, is bringing a familiar menu to the fold with elevated touches. Expect to find delicate and punchy shareables (found in the Divide portion of the menu)like the bright beet salad and the subtle flavors in the lump crab salad. Order a dozen charbroiled oysters — a sweet and garlicky take stands out in a sea of oyster offerings. Trust chef Bowers and his team to deliver on the proteins — the lobster green curry is an early favorite for the high rollers, as is the 16-ounce center-cut ribeye. You'll want to conquer the rest of this menu ASAP.
Dishes to Try:
oysters, lobster,green curry,Merguez ground goat kebab
s