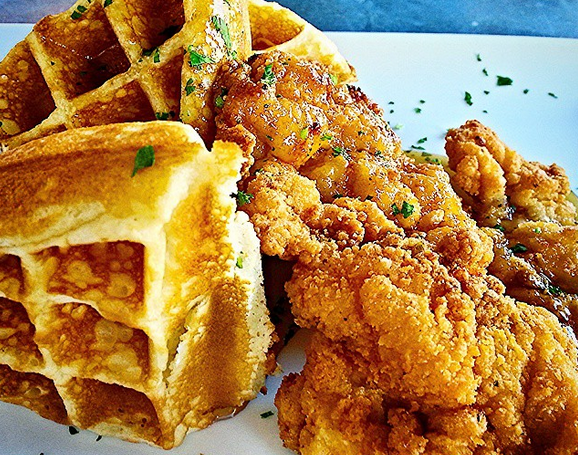 romejarhead/Instagram
Chicken and waffles from Arcade Midtown Kitchen
We're so HANGRY today, so we're using your SA Food Pics from the past week to narrow down where we should go to lunch. So what are our choices? Well, Dunkin Donuts (12311 Nacogdoches), which apparently replicated the famed cronut, Thai Dee (5307 Blanco); delicious-looking chicken soup from Pappasito's Cantina (10501 Interstate 10); Italian comfort food from Fratello's Market and Deli (2503 Broadway) and more.
Help make sure we remember to eat by tagging your food porn with #SAFoodPics on Instagram.