San Antonio Current
Each cold case file tells an unfinished story in which in which the killer(s) has yet to be brought to justice.
There are dozens of unsolved murders in the San Antonio area —
Heidi Seeman is but one
.
The stories behind these crimes — often called cold cases, since their trail of evidence or leads dry up — are grisly and tragic. Each one represents not just the senseless loss of life, but a ripple effect of heartbreak that resonates in the lingering grief felt by the victim's loved ones and their communities.
Below are stories of 10 San Antonio cold cases stretching back to the 1970s. They are just a random sample among many others. Despite advances in forensic technology and the advent of social media, they remain unsolved decades later.
Gabriel Gutierrez (Case File 72/198973)
Courtesy of the San Antonio Police Department
Gabriel Gutierrez
On September 9, 1972, police responded to a call about a shooting at the intersection of 27th Street and Poplar Street on the West Side. When officers arrived, they found a white 1963 Chevrolet in the intersection. The engine was running but no one was inside the car.
Police found the body of Gabriel Gutierrez several blocks away while searching the area, on the 2300 block of Rivas Street. Gutierrez, 21, had been shot to death.
Witnesses said they saw two "hippie-looking" men run away from the crime scene. Although several leads and potential suspects materialized during the more than 40 years since the murder, none have yielded enough evidence to press charges.
Gutierrez was a member of the U.S. Marine Corps and served in the Vietnam War. He is buried at Fort Sam Houston National Cemetery.
Keith and Margaret Conable (Case File 80/151611)
Courtesy of the San Antonio Police Department
On the 400 block of Cherry Ridge Road, just inside Loop 410 near the Castle Hills neighborhood, neighbors heard gunshots and saw a tan Mercury Montego race down the street at about 11 p.m. on Friday, May 9, 1980.
The car belonged to Margaret and Keith Conable, 50 and 53, respectively. Neighbors believed that one of the Conables must have needed urgent medical attention, prompting the late-night high-speed trip.
But on the morning of May 10, a neighbor noticed that the Conables' car was still gone and one of the doors to their house was open. Inside, the neighbor found the Conables bound and beaten to death. A few CB radios had been taken from the house, along with the car.
SAPD identified neither a motive nor suspects for the murders and the Conables' car has never been found.
Keith Conable was a member of the Air Force during World War II. He and his wife are buried at Fort Sam Houston National Cemetery.
Antoinette Jordan (Case File 90/264188)
Courtesy of the San Antonio Police Department
Antoinette Jordan
Antoinette Jordan was found dead lying face up under the Walters Street Bridge on May 26, 1990.
Jordan was 35 at the time of her death. She had eight children ages 3-16.
She died from a gunshot wound and investigators believe that she may have been raped before she was killed. Her clothing was in disarray and none of her personal belongings, including her jewelry, had been taken.
SAPD retrieved some pieces evidence from Jordan's killer at the crime scene, though law enforcement was unable to analyze them. Some of the evidence has been recently resubmitted to be evaluated with newer, more advanced technology.
James Bledsoe (Case File 86/117374)
Courtesy of the San Antonio Police Department
James Bledsoe
James Bledsoe died after being shot multiple times in a breezeway at the All Star Inn Motel, located near the intersection of I-35 and Loop 410. The building is now a Motel 6.
Bledsoe worked at the motel and lived in its office. The day before his death, he had kicked a suspected pimp off the property after receiving complaints from some of the motel's workers.
At about 10:30 p.m. on Monday, March 17, 1986, Bledsoe was seen outside Room 150. He got into a fight with a person described as a "black male, 20-25 years old, with short black hair, 5'10" to 6" tall, 160 lbs," according to SAPD. Witnesses reported hearing several gunshots and then they saw Bledsoe fall to the ground.
Bledsoe died at the scene. Witnesses said they saw the suspect leaving the scene in a yellow 4-door Ford. Two known prostitutes were also seen leaving the motel later that night.
Jennifer Delgado (Case File 88/262206)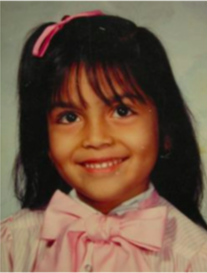 Courtesy of the San Antonio Police Department
Jennifer Delgado
Jennifer Delgado, 7, was stabbed to death in a laundromat on the West Side on June 6, 1988.
Delgado lived across the street from the laundromat. She was there with her mother, when a white man came in and tried to use the vending machine.
The man became frustrated after the machine failed to operate. He approached Delgado and her mother and stabbed them both. Delgado died shortly after being transported to the nearby Wilford Hall Medical Center. Her mother survived.
The attacker left the laundromat before police arrived and has never been found. SAPD reopened the case in 2012, according to TV station KENS5.



Robert Puente, III (Case File 89/192231)
Robert Puente Jr., father of Robert Puente III, received a call from SAPD on April 25, 1989, asking if he knew the location of his son's 1988 red Nissan pickup truck.
The SAPD dispatcher told the elder Puente that several people were seen stripping parts from the truck just south of downtown. Puente and his wife drove to their son's apartment on Austin Highway. They found the younger Puente lying on his bed, the apartment full of smoke.
The younger Puente, 21, was transported to Brooke Army Medical Center, now San Antonio Military Medical Center, where he was pronounced dead. He had been beaten and stabbed multiple times, plus he succumbed to smoke inhalation.
Neighbors report Puente coming home in the truck that evening with another man in the cab. They also reported seeing six more people on the bed of the truck when he pulled in.
Guadalupe Boston (Case File 93/141796)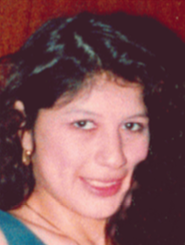 Courtesy of the San Antonio Police Department
Guadalupe Boston was shot and killed in a drive-by shooting on March 18, 1993.
Boston was 21 at that time. She went to visit a friend in a neighborhood north of downtown at about 9:50 p.m. Her friend was not at home, but she stopped to speak to a group of people gathered near the house, including her friend's brother.
While speaking with the group, a dark-colored pickup truck pulled up. A man in the pickup shot into the group, hitting Boston in the head. She died at the scene, in front of the house on Alametos Street. Police believe she was killed with a "high-powered rifle."
Although police said Boston, a wife and mother, was not involved with a gang, the people she was talking to were connected to gang members. Boston was murdered during the height of San Antonio's spree of drive-by shootings in the 1990s. She's buried in Fort Sam Houston National Cemetery.
Paul Bernard Quinters (Case File 93/664789)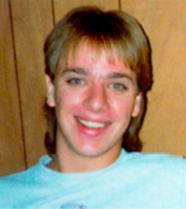 Courtesy of the San Antonio Police Department
Paul Bernard Quinters
Paul Bernard Quinters, 26, was walking with a friend on the North Side along Broadway at about 11:30 p.m. on December 4, 1993.
Quinters, 26, and his friend crossed the parking lot of Bronco Bill's Night Club, where Quinters got into a shouting match with an unidentified man. The argument escalated to a fist-fight, which ended with the man stabbing him several times.
Quinters died on his way to the hospital. The man who stabbed him escaped in a wood-paneled station wagon driven by a woman, in her late 30s, also unidentified.



Phillip Hernandez (Case File 96/623638)
Phillip Hernandez was stabbed to death in his car around midnight on Sunday, October 13, 1996.
Hernandez and his girlfriend were sitting in his 1987 blue Oldsmobile after a date at Rivercenter Mall. They were parked in front of his girlfriend's house on the 1900 block of Schley Avenue on the East Side.
Three teenage males approached the car. One of them asked, "Is that them?" according to SAPD, and started punching Hernandez through the car's open window. During the altercation, another member of the group asked, "Hey, what are you doing?" and the three teenagers fled.
Hernandez's girlfriend ran inside her house and called 911. She did not notice that Hernandez had also been stabbed until she went back to the car to wait for EMS.
Hernandez – age unknown – succumbed to his wounds at Brooke Army Medical Center, now San Antonio Military Medical Center.
Gina Tovar (Case File 97/432716)
Courtesy of the San Antonio Police Department
Gina Tovar
On July 18, 1997, Gina Tovar was found stabbed to death and left in a van in the parking lot of a business park.
A security guard at the business park saw Tovar's foot hanging out of the van underneath a pile of clothes. Tovar's sister, Michelle Valdez Lewis, told KSAT-TV that Tovar was stabbed more than 25 times.
Tovar, 28, was last seen in the van at a Phillips 66 gas station at the intersection of Loop 410 and Culebra Road at about 1 a.m. on July 18. The van was likely parked at the business park between 2:00 a.m. and 3:00 a.m. Tovar was already dead when police and EMS arrived on the scene.
Although law enforcement obtained both DNA and fingerprint evidence at the crime scene, SAPD hasn't been able to nail down a motive nor a suspect for the crime.
Want to help? Tips Turn Into Leads
Bexar County Sheriff's Department
(210)-335-6010, bexar.org/600/Sheriffs-Office

Texas Rangers (Texas Department of Public Safety)
(800) 252-8477, txdps.state.tx.us/contact

San Antonio Police Department Cold Case Tip Line
(210) 207-7401