Page 2 of 2
Guadalupe Boston (Case File 93/141796)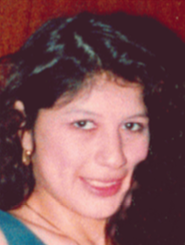 Courtesy of the San Antonio Police Department
Guadalupe Boston was shot and killed in a drive-by shooting on March 18, 1993.
Boston was 21 at that time. She went to visit a friend in a neighborhood north of downtown at about 9:50 p.m. Her friend was not at home, but she stopped to speak to a group of people gathered near the house, including her friend's brother.
While speaking with the group, a dark-colored pickup truck pulled up. A man in the pickup shot into the group, hitting Boston in the head. She died at the scene, in front of the house on Alametos Street. Police believe she was killed with a "high-powered rifle."
Although police said Boston, a wife and mother, was not involved with a gang, the people she was talking to were connected to gang members. Boston was murdered during the height of San Antonio's spree of drive-by shootings in the 1990s. She's buried in Fort Sam Houston National Cemetery.
Paul Bernard Quinters (Case File 93/664789)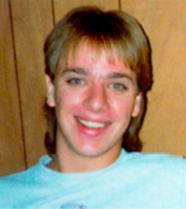 Courtesy of the San Antonio Police Department
Paul Bernard Quinters
Paul Bernard Quinters, 26, was walking with a friend on the North Side along Broadway at about 11:30 p.m. on December 4, 1993.
Quinters, 26, and his friend crossed the parking lot of Bronco Bill's Night Club, where Quinters got into a shouting match with an unidentified man. The argument escalated to a fist-fight, which ended with the man stabbing him several times.
Quinters died on his way to the hospital. The man who stabbed him escaped in a wood-paneled station wagon driven by a woman, in her late 30s, also unidentified.



Phillip Hernandez (Case File 96/623638)
Phillip Hernandez was stabbed to death in his car around midnight on Sunday, October 13, 1996.
Hernandez and his girlfriend were sitting in his 1987 blue Oldsmobile after a date at Rivercenter Mall. They were parked in front of his girlfriend's house on the 1900 block of Schley Avenue on the East Side.
Three teenage males approached the car. One of them asked, "Is that them?" according to SAPD, and started punching Hernandez through the car's open window. During the altercation, another member of the group asked, "Hey, what are you doing?" and the three teenagers fled.
Hernandez's girlfriend ran inside her house and called 911. She did not notice that Hernandez had also been stabbed until she went back to the car to wait for EMS.
Hernandez – age unknown – succumbed to his wounds at Brooke Army Medical Center, now San Antonio Military Medical Center.
Gina Tovar (Case File 97/432716)
Courtesy of the San Antonio Police Department
Gina Tovar
On July 18, 1997, Gina Tovar was found stabbed to death and left in a van in the parking lot of a business park.
A security guard at the business park saw Tovar's foot hanging out of the van underneath a pile of clothes. Tovar's sister, Michelle Valdez Lewis, told KSAT-TV that Tovar was stabbed more than 25 times.
Tovar, 28, was last seen in the van at a Phillips 66 gas station at the intersection of Loop 410 and Culebra Road at about 1 a.m. on July 18. The van was likely parked at the business park between 2:00 a.m. and 3:00 a.m. Tovar was already dead when police and EMS arrived on the scene.
Although law enforcement obtained both DNA and fingerprint evidence at the crime scene, SAPD hasn't been able to nail down a motive nor a suspect for the crime.
Want to help? Tips Turn Into Leads
Bexar County Sheriff's Department
(210)-335-6010, bexar.org/600/Sheriffs-Office

Texas Rangers (Texas Department of Public Safety)
(800) 252-8477, txdps.state.tx.us/contact

San Antonio Police Department Cold Case Tip Line
(210) 207-7401