Ugh, is it already time to head back to school? Is summer really over? Where has the year gone? Why God, Why?!

Ok, before this turns into a full-on Cathy comic strip, we've compiled a list of 10 shows to look forward to while we get back into the swing of things – many of which are only next month. And if you've been working throughout the summer 'cause your hustle knows no end, look at this list as a reward for all the hard work into you being a self-sufficient member of Alamo City. You've worked hard BB's, come say "hi" at one of these shows.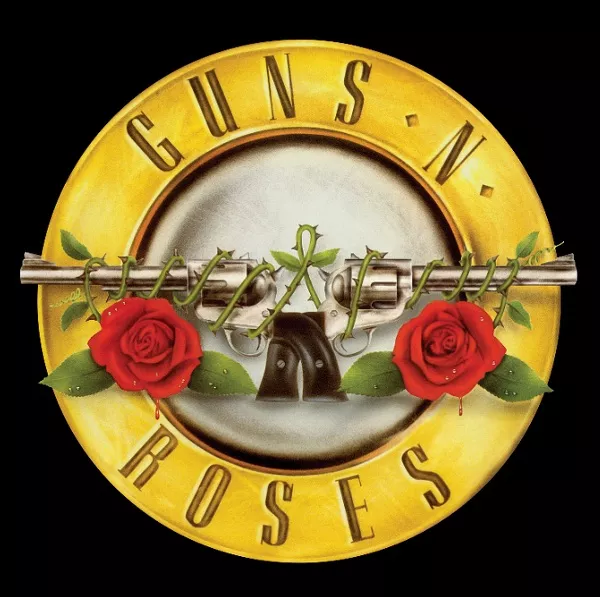 Guns 'n Roses
September 8
So word has it the current Guns N' Roses tour is getting pretty amazing reviews. Which, I mean, is great and a little surprising considering how terrible a corn-row rocking Axel Rose sounded during the 2002 MTV Video Music Awards. And with how much our town holds on to rock n roll, like the band t shirts we refuse to get rid of (that's not shade, that's just facts) Guns N' Roses isn't just the band that gave us hits like "November Rain" and "Welcome To The Jungle". To us, they're legendary rock n roll gods and we're ready for them to take us to church. $35-$250, 7pm, Alamodome, 100 Montana St.,
(210) 207-3663, alamodome.com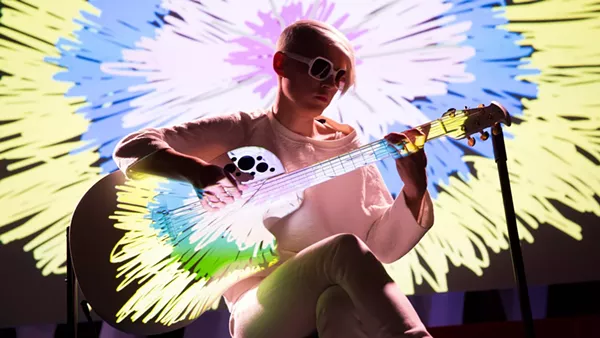 Kaki King
Friday, September 15
Born, Katherine Elizabeth King, Kaki King became interested guitar at an early age but initially focused her attention on percussion, which clearly shows in her guitar work. She returned to the guitar while attending NYU and started writing, performing, busking in subways, and eventually signed with NYC-based label Velour Records. Through Velour, she released her debut album Everybody Loves You, which showcases her signature, syncopated tapping sound. Through the years, King's music has evolved and shifted in some ways but remains technical, powerful and remarkable to watch live. As Dave Grohl once told a crowd when King was invited on stage to play a song: "There are some guitar players that are good and there are some guitar players that are really fucking good. And then there's Kaki King." $23.50, 8pm, Tobin Center, 100 Auditorium Cir., (210) 223-8624, tobincenter.org
Nas
Friday, September 29
If you were alive to live the mid '90s, you'll remember it was next to impossible to escape the anthem of all anthems "If I Ruled The World," featuring Lauryn Hill, who will actually be on tour with Nas for selected dates through September, just not here in SA. (Don't think we didn't notice Miss Hill).Though Hill won't be joining the party, Nick Grant and Wale will also be making an appearance. And look, it's not everyday we get legendary rappers in our neck of the woods – so if you're with us and believe that Illmatic is still the greatest hip hop record ever, it might be a good idea to buy your tickets. $42.50, 8pm,
Tobin Center, 100 Auditorium Cir., (210) 223-8624, tobincenter.org.

Facebook, With All Sincerity
San Antonio Music Awards Showcase
Saturday, September 30
Now, It could seem a little biased that we have one of our own events on here but look, as a magazine that continues to see the the flux of amazing artist and musicians playing shows and releasing amazing music in the city it's hard not to say that we're more than a little stoked to have one huge night of a locals-only blowout. With 75 bands slated to slay 15 venues, we're sort of not fucking around here. The aim is to bring you the dopest artists, who have been in the game for a minute or have been recently making a buzz. Set's we're looking forward to are the subversive electro-onslaught of Pink Leche, jazz-core math rockers Granite Hands, the ferocious rap flows of female rapper Kree23 and With All Sincerity who were heavy-hitters in the height of SA's hardcore and metalcore glory days. Set times vary. Check back at sanantoniomusicshowcase.com for official lineup coming soon, $10 for admission into all participating venues. $5 wristbands for one venue will be available at the door, buy your tickets here.
Psych Del Rio
Saturday, September 23

Psych Del Rio is the psychedelic brain child of Glenn and Gem Hotvet, who have been keeping shit weird with their steady curation of psych and garage rock shows at their venue/gallery K23, the downtown Library and the Scobee Planetarium. The duo late last year announced Psych Del Rio, a free fest that will celebrate the roots of Texas psych rock at the Arneson River Theater downtown (if you've attended Maverick Music Festival in the last couple of years, you know how amazing that area is as a concert venue). Headlining the fest will be San Antonio psychedelic rock veterans Bubble Puppy, whose notable first live show was opening for The Who back in 1967. Also on the bill is Sacred Bones' Psychic Ills, The Warlocks and a generous helping of some of the region's best trance-inducing musical projects. As heavy an impact psych-rock from the Texas has made to the genre, it's about time we celebrated those roots here in San Antonio with a festival that's shaping up to be one of the more intriguing local events this year. 12pm, Free, Arneson River Theater at the Shops of La Villita, 418 Villita St, Psych Del Rio Facebook event page.



Mastodon
Saturday, October 14
Metal can sometimes be a little over the top. Some put satanic lyrics or macabre imagery to the pure intensity of rapid-fire riffing and blast beats. Still, there's a bright line between sloppy songwriting that hides behind gimmick and masterful compositions that do the genre justice. Mastodon does the latter. For 17 years, the Atlanta-based band has been melting the faces off unsuspecting audiences with their technical, prog-metal sounds, and now, in support of their latest record, Emperor of Sand, the band is stopping in San Antonio to make sure we end up with said melt-face. On Saturday, October 14 the quartet will play The Aztec Theatre with post metal outfit Russian Circles and The Eagles of Death Metal. In a world where bad metal seems to pass as good more than it should be able to, Mastodon harness the emotional intensity of the genre while displaying a sophisticated and intentional control over their instruments, songwriting and performances – a combination few in those spheres will ever come close to. With Eagles of Death Metal, Russian Circles, 6:30pm, $50.50, Aztec Theatre, 104 N. St. Mary's St., (210) 812-4355, theaztectheatre.net.



The Weeknd
Sunday, October 19
Get ready to not feel your face, or, have him not feel his face, or... The point is, The Weeknd is coming To San Antonio. So may the face numbing commence. On October 19, the Canadian singer, songwriter and record producer will touch down in San Antonio on the "Starboy: Legend of the Fall" world tour with Gucci Mane and Nav, a Canadian rapper signed to The Weeknd's label, XO. Born Abel Makkonen Tesfaye, The Weeknd released a few mixtapes and one album before releasing Beauty Behind the Madness containing "Can't Feel My Face." On the heels of his latest album, Starboy, The Weeknd continues to push dark R&B-laced pop music into the future. $39-$336, 7:30pm, ATT Center, 1 ATT Center Pkwy, 210) 444-5000, attcenter.com

Lil Wayne at Mala Luna
Saturday/Sunday October 28/29
After last year's inaugural event that brought big names like Steve Aoki, and Kehlani, Mala Luna returns with a pretty gnarly lineup tha also includes multiple live art installations, several local food vendors and merchants, as well as highly-curated themes and designs and costumes – all of which will help pay tribute to the local culture and the community's annual Diá de los Muertos celebrations. This year's lineup will also include Lil Wayne, Future, Wiz Khalifa, Migos, Afrojack, Carnage, Khalid, Borgore, Playboi Carti, Kali Uchis, Ugly God, Smoke Purpp, Trae tha Truth, J.I.D., Maxo Kreame, Xavier Omar, Intre, Bamsworth Belli, Izaq Roland, Lil Yodaa, Rayne and Isabella Rodriguez. This year the fest is moving to the Nelson Wolff Stadium, 5757 U.S. Hwy 90 W, San Antonio, TX 78227, just west of Downtown. $109-$399, 12pm, malalunamusicfestival.com


Steven Tyler
Saturday, November 4
Even if you're not a fan of anything after Toys in the Attic or Rocks you'd be hard-pressed to find someone who didn't at least appreciate Aerosmith and singer Steven Tyler's contribution to rock 'n' roll. On Saturday, Nov. 4, the iconic "Dream On" singer will be joined on stage by the Nashville group Living Mary Band at the Tobin Center for intimate evening of hits, new songs and stories. Tyler joins a pretty noteworthy list of heavy-hitting artists who have been featured at the Tobin Center's Annual Benefit Concert – artists whose careers have crossed several decades, including Paul McCartney, Lionel Richie and Dolly Parton (whose show last year was amazing). For a night that's sure to bring back some rock 'n' roll memories, don't sleep on this one y'all. $100-$1000, 8pm, Tobin Center, 100 Auditorium Cir., (210) 223-8624, tobincenter.org.


Ariel Pink
Friday, November 10
If you're not familiar with the psycho-sexiness of Ariel Pink you're missing out on life. Ok, maybe not life, but definitely an amazing artist who has some dope tracks and a stellar live show to bring those tracks to life. The artist's expansive discography includes dreamy tracks like "Life in L.A." off Worn Copy, to the experimental sounds of Thrash & Burn, to the poppy sounds of Pink's most recent album, pom pom, and of course, a fan favorite, Before Today (technically Ariel Pink's haunted Graffiti, but still a classic). Former Current music editor Matt Stieb reviewed the 2015 show saying "Pink is a master of the skit, throwing voicemails and cell phone conversations into his Jeff Koons pop. For "Black Ballerina's strip club scene, Pink, the bikini-drummer and keyboard player Jorge Elbrecht traded off on lines, dropping gems like "Hi Billy, how do you like the number one strip club in L.A?" and "Uhh... I like your areolas baby" before returning to the body of the song." You can guarantee to see us at this show for sure. $21.75, 8pm, Paper Tiger, 2410 N. St. Mary's St., papertigersatx.com