Courtesy of sanantonio.uli.org
The city of San Antonio is well known for Fiesta season, but let's be honest, it's not for everybody. If Fiesta isn't your thing, then fear not, because there are plenty of alternatives to do in the month of April.
1. Theme Parks
Courtesy of backpackertravel.org
With everybody celebrating Fiesta (mostly) downtown, it's the perfect time to head to Six Flags or SeaWorld and avoid all those pesky lines. The weather also makes it convenient, as it isn't nearly as hot in spring as it is in summer.
Six Flags Fiesta Texas info can be found here.
Click here for SeaWorld San Antonio hours and information.
2. Disney On Ice
Courtesy of ticketgalaxy.com
Disney On Ice has been at the Alamodome for many years, and with a new show coming out about every year, they aren't displaying any sign of stopping anytime soon. Their latest production, Mickey's Search Party, is sure to delight viewers of all ages.
Disney On Ice: Mickey's Search Party will be at the Alamodome from Wednesday, April 10 to Sunday, April 14.
Showtimes and ticket info here.

3. Spurs Games
Courtesy of barrystickets.com
The San Antonio Spurs are scheduled for two home games in the month of April so far. The last regular season home game will be Wednesday, April 10 versus the Dallas Mavericks at 7 p.m. You can show your support by being loud at the AT&T Center.
Ticket information can be found here.


4. Rampage Games
Courtesy of sarampage.com
The Spurs aren't the only San Antonio sports team playing this month. The Rampage have a game on Friday, April 12 at 7:30 p.m. against the Texas Stars at the AT&T Center. Ticket information can be found
here
.
5. Godsmack
The world-renowned rock band Godsmack is coming to San Antonio. on tour, they will be joined by Danish rockers Volbeat. They'll be performing on Tuesday, April 9 at the Freeman Coliseum. More information and tickets can be found
here
.
6. Double Dare Live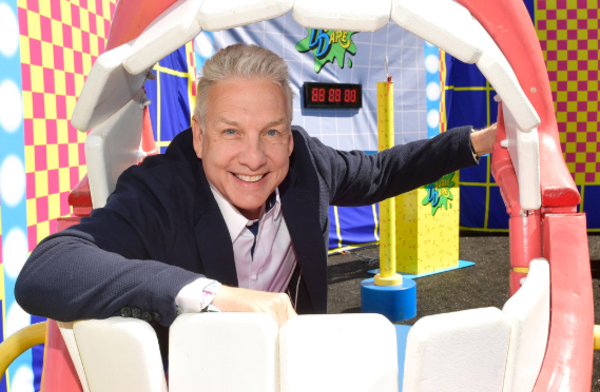 Double Dare is a Nickelodeon television show where two teams compete in order to win cash and prizes by completing trivia questions, in case you forgot from the '90s. A live version of this show is touring the United States, and they'll be stopping in San Antonio with host Marc Summers on Wednesday, April 10 at the Majestic Theatre.
Find more information here.

7. Reptile Encounter/Fundraisers for Alamo City Reptile Rescue
The Alamo City Reptile Rescue has quite a few events this month. First is the Wild for Literacy fair at Confluence Park on Saturday, April 13. After that, they have the scales and tails event at Petsmart on Sunday, April 14. On April 15, they have a reptile encounter at Arctic Ape. Later that month they have another scales and tails event at a different Petsmart. Details about all of these can be found on
their website.
8. Bidi Bidi Party
Courtesy of flicksandfood.com
It has been about 24 years since iconic Tejano singer Selena passed away, but the San Antonio community honors her memory well. A "Bidi Bidi" party will be held at the Pearl on Tuesday, April 16 to celebrate her birthday. Attending the event is free!
More information can be found here.

9. Spamalot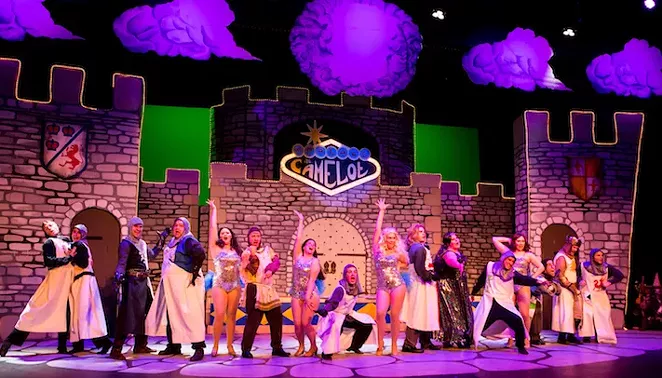 Courtesy of broadwayworld.com
This Tony Award-winning musical,
Monty Python's Spamalot
, is headed to San Antonio. The search for the Holy Grail will continue at the Tobin Center on Wednesday, April 24 at 7:30 p.m.
Check out the website
to find out more about the show.
10. Friends! The Musical Parody
Courtesy of broadwayworld.com
Another exciting theatrical performance that will be available for viewing this month is
Friends! The Musical Parody
. Based on the widely beloved television sitcom
Friends
, this spin-off is sure to provide a delight, but is recommended for mature audiences. It will be performed at the Charline McCombs Empire Theatre on April 17 at 8 p.m.
Ticket information can be found here.


Get our top picks for the best events in San Antonio every Thursday morning. Sign up for our Events Newsletter.