Thu 11/20
"Intense and Fragile"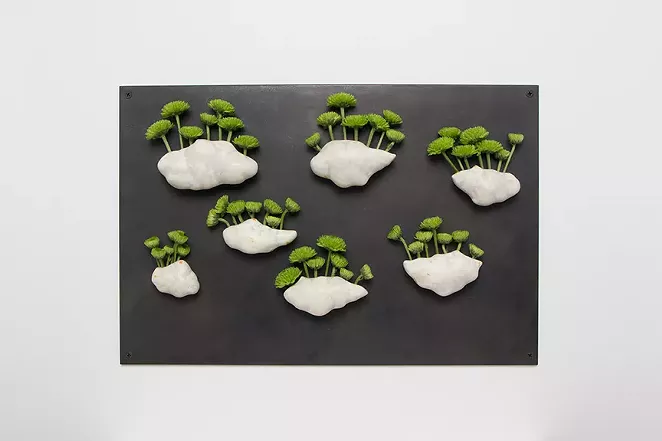 If you break it, you buy it. With that said, the Southwest School of Art's Russell Hill Rogers Galleries open "Intense and Fragile," an exhibition exploring "the conjunction of physical properties and conceptual frameworks in contemporary porcelain sculpture." Featuring artists from all around the country, including SA's own Jennifer Ling Datchuk and Ryan Takaba, the group show highlights a wide range of work—from meticulous miniatures to grand wall and floor installations. Concurrently, Austin-based Liz Rodda unveils a group of cough-syrup dye transfer works in the Ursuline Gallery.
Free, 6-8pm Thu, Southwest School of Art, 300 Augusta, (210) 224-1848, swschool.org
.
—Murphi Cook