Thu 7/16
Summer 2015 International Artists-in-Residence


A detail of Wafaa Bilal's exhibition "The Things I Could Tell..."
Acting as guest curator for the summer installment of Artpace's International Artists-in-Residence program, Istanbul-based Ian Alden Russell selected Gabriel Martinez (Houston), Wafaa Bilal (New York) and Fatma Bucak (London/Istanbul) — a group he felt would "form a sort of family." With shared "points of connection in their negotiation of social and political issues," the trio has spent the last two months creating projects that explore public space and interaction (Martinez), chromotherapy as it relates to war veterans (Bilal), and immigration and the U.S.-Mexico border (Bucak).
Free, 6-9pm (curator and artists' dialogue at 7pm) Thu, Artpace, 445 N. Main Ave., (210) 212-4900, artpace.org. Through September 13.
— Bryan Rindfuss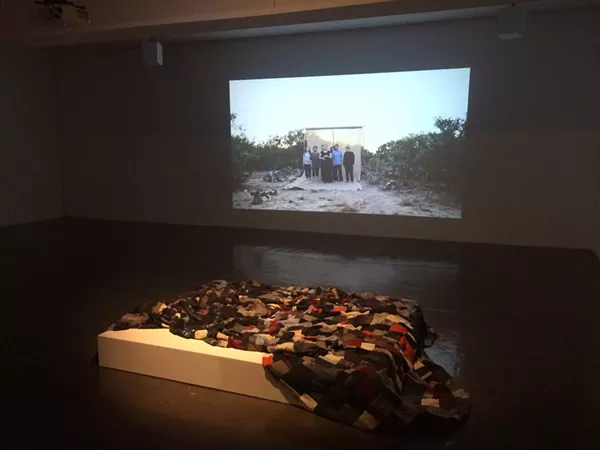 An installation view of Fatma Bucak's exhibition "Over a line, darkly"