Page 10 of 10
Sun 3/20
Hangover Fest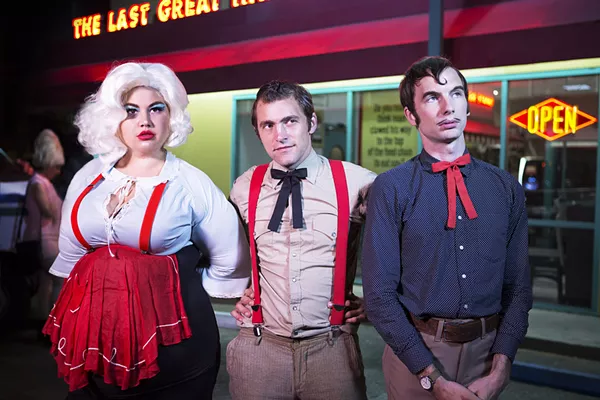 As a natural enemy of SXSW's swarms of PR people and false promises of exclusivity, I'm down to shell out $25 to see 35 of the festival's best garage and punk bands on their ride back to California, however hungover they may be.
Thrown by Fuzzland Productions and Do210, Burger Hangover Fest IV welcomes the acolytes of Fullerton, California's most prolific garage label. Since 2007, Burger has released over 700 cassettes of blown-out, fuzzed-out and fucked up rock 'n' roll. On Sunday, the Burger caravan — imagine a busted fleet of tour vans, farting out exhaust and bong clouds — rolls into town, ready to shred on a city that loves itself some rock 'n' roll. Among the standouts on the bill: Tracy Bryant, No Parents, Guantanamo Baywatch, Night Beats, White Lung, The Spits and Shannon and the Clams (pictured).
$25, noon Sun, Paper Tiger, 2410 N. St. Mary's St., papertigersa.com.
— Matt Stieb