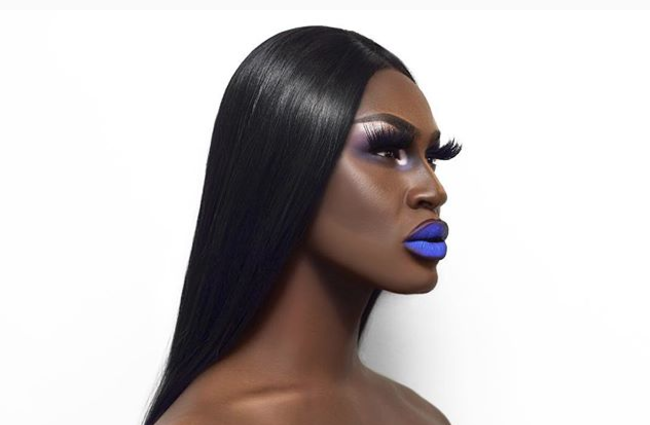 Wed 9/27
Shea Couleé
Upon entering the workroom on season nine of RuPaul's Drag Race, Shea Couleé fiercely declared, "I didn't come to play, I came to slay!" Flaunting an uncanny resemblance to fashion/music icon Grace Jones, the Chicago native quickly emerged as one of the top queens to beat, even giving eventual winner Sasha Velour a run for her money. Serving up Windy City realness on the season premiere, Couleé donned a hotdog-inspired costume that won high marks from guest judge Lady Gaga (and even supermodel Naomi Campbell tweeted her approval). Although ultimately falling short of the top spot, Couleé won four out of 11 challenges, a rare feat that only former contestants Alaska and Sharon Needles have accomplished. On Wednesday, Rey Lopez Entertainment brings Couleé to the Alamo City for two performances at Heat with support from hostess Tencha la Jefa and RLE Showgirls The Juniors, Sharkeisha Banks, Chyna Cravens, Alayna Marquez, Amerie Parker, and Nilaya Milan Mathews.
$10-$25, 10:30pm & midnight,
Heat Nightclub, 1500 N. Main Ave., (210) 386-4537, reylopezentertainment.com
. — Marco Aquino
Wed 9/27
Laura Varela
Latinx Heritage Month continues at Trinity University with a film screening and panel discussion with documentarian Laura Varela. The San Antonio-based filmmaker will screen her doc As Long as I Remember: American Veteranos, which reflects on the stories of three Chicano vets who fought in the Vietnam War. In 2011, the Current likened the film to "listening to your own grandfather's eye-opening war stories of heroism and heartbreak." Along with Veteranos, Varela will preview her newest project, Raul Salinas: Poetry of Liberation, a film-in-progress on the late Chicano poet and activist. There will also be a panel discussion with Varela on her experience growing up on the border in El Paso and how it shaped her consciousness and how she believes art can heal and transform personal and collective traumas. "Our warriors have always been the first to be sacrificed in America's wars," Varela told the Current. "I want people to walk away with a confidence that our stories are being told. I want to make clear that our soldiers, writers and artists have their deserving place in the American fabric, and that Mexican American history is American history."
Free, 5:30pm-7:30pm, Trinity University, Ruth Taylor Recital Hall, One Trinity Pl., (210) 999-8211, trinity.edu
. — Kiko Martinez
Wed 9/27 - Sat 9/30
Measure for Measure
University of Notre Dame's touring Actors from the London Stage program returns to San Antonio, this time with a production of one of Shakespeare's lesser known plays, Measure for Measure. Believed to be written midway through his career, Measure for Measure centers on themes of law and justice — in the play, the Duke of Vienna leaves the city in the hands of a judge, who follows the letter of the law with a vicious strictness. A hapless victim of his draconian policies is Claudio, who is accused of impregnating his beloved Juliet without a proper betrothal, which carries a punishment of death. As friends and family of Claudio seek to avert this fate, the judge's true hypocrisy is revealed, and it takes some tricksy maneuvers to prevent injustice. The play will be presented in the company's trademark style, as a five-person performance that embraces a minimal, black-box aesthetic not usually associated with productions of the Bard's expansive work. The small cast also allows the performers to showcase their talents, as they play a range of characters (including some gender-bending at key moments), and keeps the focus on the words as they are evoked by the actors' performance.
$10-$18, 7:30pm Wed, 7:30pm Fri-Sat, UTSA Main Campus, Arts Building Recital Hall, One UTSA Circle, (210) 458-8253, colfa.utsa.edu.
— Kelly Merka Nelson
Thu 9/28 - Sat 9/30
The Mystical Arts of Tibet
In what promises to be a special treat for those with interest in Buddhism, Tibet, and/or arts and culture in general, the Institute of Texan Cultures will play host to Tibetan monks from Drepung Loseling Monastery. The visiting cultural/spiritual ambassadors, whose tour is called "The Mystical Arts of Tibet," will present a program, over several days, which includes lectures, ceremonies and the creation of a massive sand mandala (a symbolic, sacred "painting" of sand) on the main exhibit floor. Sanctioned by His Holiness the Dalai Lama, the goal of the tour (first launched back in 1988) is to promote world peace and healing through traditional Tibetan art forms and the discussion of Buddhist concepts.
$10, 11am-5pm Thu, 9am-8pm Fri-Sat, noon-4pm Sun, Institute of Texan Cultures, 801 E. César Chávez Blvd., (210) 458-4011, texancultures.com.
— James Courtney
Thu 9/28- Sun 10/1
Chris Garcia
As the child of Cuban refugees, stand-up comic Chris Garcia has some tips to offer via YouTube videos, including his instructions on how to harness the power of Santería to help you fold a fitted sheet. "Step one: Be oppressed for over 50 years," begins one video. (You thought it had something to do with angles, didn't you?) His on-the-money description of Telemundo's over-excited soccer coverage or his blow-by-blow recitation of the lyrics to "La Bamba" are not preparation enough for his mind-melting rendition of what his fathers' impression of his standup act might be. "Little white-washed motherfucker, I can't believe it, mang … This kid got so smart he became stupid again, you know?" he exclaims in his father's voice on his 2016 album, Laughing and Crying at the Same Time, and his perspective always remains just as sharp and relentless, especially when directed at himself. When he gets outside himself, there is no way to contain him. $17, 8:30pm Thu, 8pm &10:15pm Fri-Sat, 8pm Sun, Improv San Antonio, 849 E. Commerce St., (210) 229-1420, rivercentercomedyclub.com. – Jeremy Martin